Wisconsin Republicans Who Posed as Electors in 2020 Will Not Be Sanctioned
The Wisconsin Elections Commission unanimously decided on Tuesday not to level punishments against the 10 Republicans who attempted to subvert President Joe Biden's 2020 win in the state by posing as electors.
These individuals were among a handful of GOP groups that attempted to similarly file as electors with the National Archive in December 2020, despite the fact that Donald Trump lost in their states.
The state's six election commissioners came to the conclusion that no violations occurred warranting sanctions. Among those commissioners was Bob Spindell, who was also one of the 10 Republicans who posed as electors, the Milwaukee Journal Sentinel reported.
Speaking in their defense, the 10 fake electors claimed that they were preemptively filing in case Trump's loss in Wisconsin was overturned, either through recounts or long-shot court battles. None of the bids were successful, and Trump's losses to Biden in the Badger State and in six other key swing states were upheld. Biden carried Wisconsin by a slim margin of around 21,000 votes.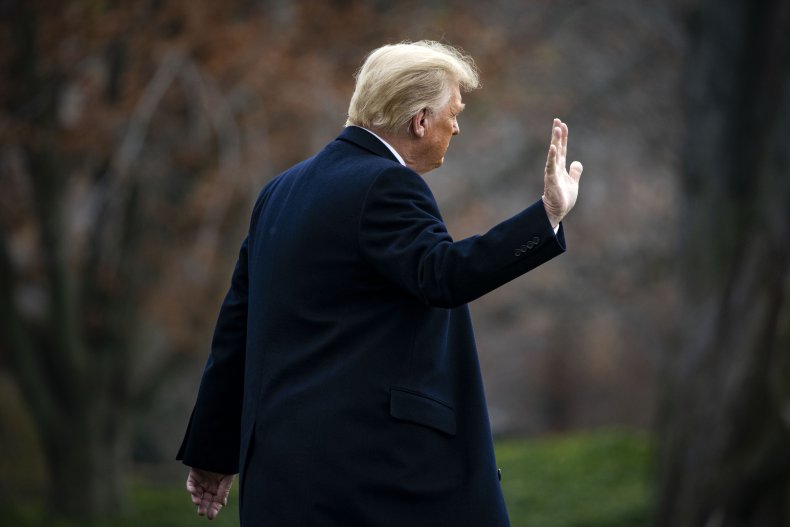 "We simply gathered on the advice of legal counsel to ensure all options were preserved in case of a court decision favorable to the Trump legal team in ongoing litigation," Andrew Hitt, one of the faux electors and the chairman of the state's Republican Party at the time of the incident, said in a statement released Tuesday. "I assumed, correctly, our paperwork would be ignored, as it should be, absent a court decision finding legitimate cause to declare President Trump won Wisconsin."
Hitt also accused both ends of the political spectrum of "hyperbolic rhetoric" over the incident and said that he was pleased with the commission's decision.
Jeff Mandell, an attorney based in Madison, Wisconsin, filed the initial complaint against the 10 Republicans in February 2021. In light of Tuesday's outcome, he said that the commission's decision will ultimately encourage members of losing candidates' parties to enact similar schemes to subvert election results in the future. Had the group's actions been deemed illegal in this case, it would have prevented such actions in the future.
"They are inviting this to happen every time," he told the Milwaukee Journal Sentinel.
Newsweek reached out to the Wisconsin Democratic Party for a response to the commission's decision.
Similar actions were taken by GOP members in the six other states that Trump contested his losses in. Among these groups, four claimed while filing, like the group from Wisconsin, that they were legitimate Republican electors. The other two explicitly made it clear that they were filing in case Trump's loss was overturned.
The House committee investigating the Capital Riots subpoenaed 14 individuals in January, alleging that they had met in December 2020 to construct the fake elector schemes employed in those seven states.