Wisconsin Schools Will Add 7 Minutes to Every Day for Rest of Year Due to Extreme Winter Storms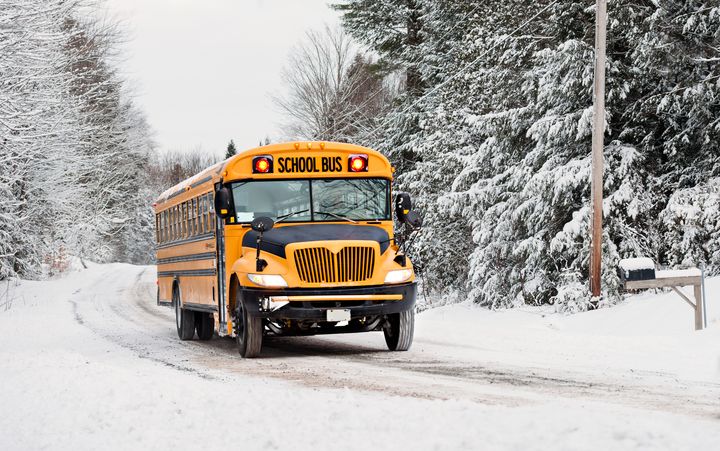 Some Wisconsin schools will extend daily educational time by seven minutes until the end of the year due to extreme winter weather in the region.
The School District of Superior, a city in Douglas County, said in a statement yesterday that the decision was made to make sure schools are compliant with Wisconsin's Hours of Instruction requirements.
"After considering several scenarios and discussing with staff, we will be meeting this requirement by adding 7 minutes to the end of the school day," district officials said. "This change will be effective starting Monday, February 18 through the end of the school year."
In Wisconsin, the code clearly states that school districts must schedule at least 437 hours for kindergarten, at least 1,050 hours for grades 1-6 and at least 1,137 hours for grades 7-12.
In calculating the annual education hours, the code notes that school districts "may not count days and parts of days on which…schools are closed for inclement weather."
Local media outlet KBJR-6 reported yesterday that bad weather in January forced schools to cancel classes three times. They are only allocated two weather day closures a year, it reported.
Winter storm warnings remain in effect across Burnett and Douglas Counties. There are currently eight schools under the Superior district's jurisdiction.
Amy Starzecki, the school district's superintendent, told KBJR-6: "We will continue to closely monitor conditions and make the best possible decision for the safety of our students, staff, and families when it comes to canceling school for weather related reasons."
On Facebook, parents were surprised by the decision. Some appeared frustrated the decision to add time appeared to have been made without direct input from parents—only staff.
"It doesn't address the fact that this will not aid in the education of the kids," one commenter on Facebook wrote. "Just to fill some administrative mandate the easiest way possible." Another user added under the post: "Time to include more than two snow days in the lesson plan."
The criticism led to a further clarification from the district, which posted the initial notice sent to schools by the Wisconsin Department of Public Instruction (DPI) earlier this month.
"We received many questions about why minutes need to be added to the school day due to recent inclement weather days," an updated Facebook post elaborated. "The [district] must add time to our school days in order to be in compliance with Wisconsin's Hours of Instruction requirements.
"If we have to call another day off school unexpectedly due to weather, we will re-evaluate whether we add minutes or another day to the school year."
A public alert issued today predicted that travel would remain "very difficult" in the region this week. "The hazardous conditions could impact the morning or evening commute," it warned. Between five to seven inches of snow is expected to fall in Burnett and Douglas Counties. The Winter School District and Mercer School District have already announced closures, KBJR-6 reported.