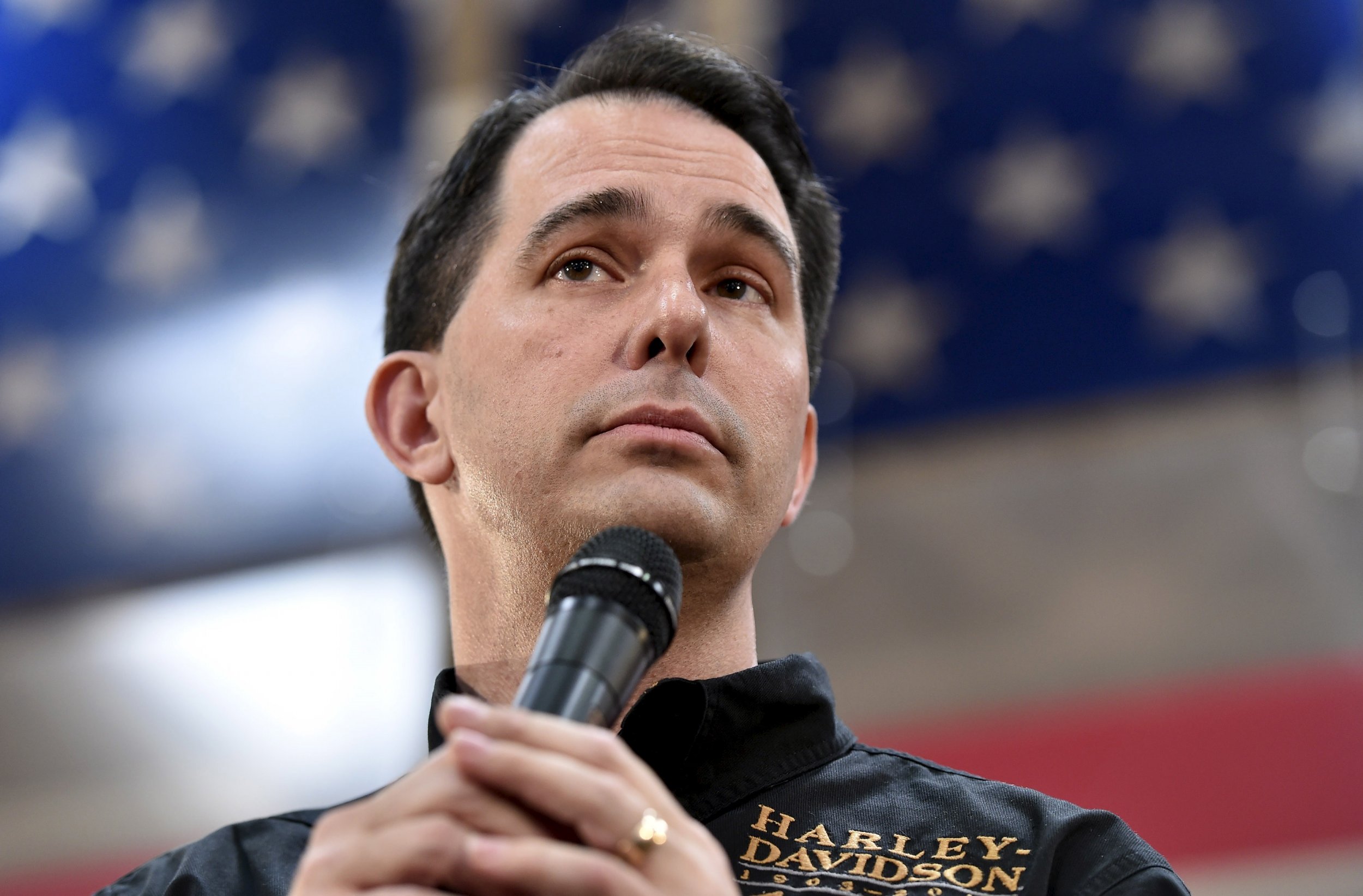 Justices for the Wisconsin Supreme Court handed their Republican Governor Scott Walker a victory on Thursday, just three days after he declared his bid to campaign for the 2016 presidential election.
The justices ruled that his campaign and conservative groups didn't violate campaign finance laws in recall elections in 2011 and 2012, the Milwaukee-Wisconsin Journal Sentinel reported.
Walker was implicated last year in an alleged criminal scheme. At the center of the investigation was whether his campaign ignored state election laws and coordinated with conservative interest groups while fighting a recall challenge in 2012. The state's election laws ban officials from coordinating campaign activities with outside political groups; they must function independently.
The 4-2 ruling found Wisconsin's campaign finance laws "unconstitutionally overbroad and vague under the First Amendment." The conclusion, the justices continued, ends the investigation "because the special prosecutor's legal theory is unsupported in either reason or law."
But the dissent argued the ruling loosened campaign finance laws.
A lower court judge previously determined no laws were violated.
Walker emerged victorious over Democratic candidate Mary Burke in his gubernatorial reelection campaign during the midterm elections last November. His win marked his third victory in four years.