Wisconsin University Chancellor Paid $5,000 to Former Porn Actress Nina Hartley to Speak to 70 Students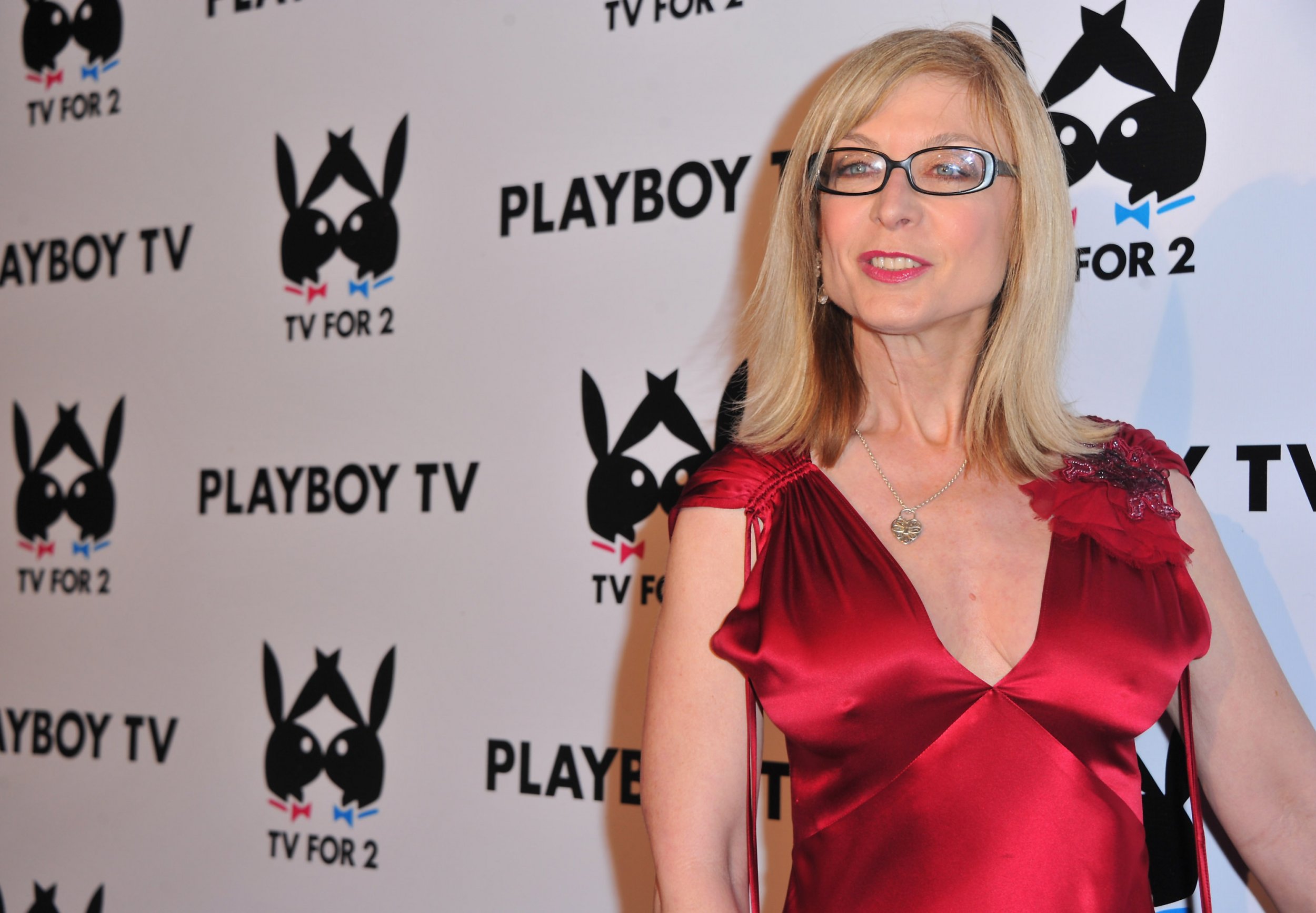 University of Wisconsin-La Crosse chancellor Joe Gow paid $5,000 to book a former porn actress to speak to students at the college about sex and adult media.
The chancellor used his office fund—not state tax money—to hire Nina Hartley, 59, to answer students' questions during the optional lecture.
"This was a real value for $5,000, and a rare perspective we don't hear every day," Gow told the Milwaukee Journal Sentinel Monday. About 70 students attended Hartley's 90-minute talk called: "Fantasy vs. Reality: A critical view of adult media."
"The word 'pornography' has such a pejorative connotation — it's been caught up in a lot of emotionally charged conversations," Hartley said in the lecture, the La Crosse Tribune reported. "It's OK to like porn. It's OK to not like porn. And it's OK to be confused by porn. You are where you are, and you are who you are."
The former porn actress, who is also a sex educator, author and sex-positive feminist, talked to students about online pornography, safe sex, informed sex and more. Gow had asked students what topics they would like Hartley to cover in advance of the lecture.
Online pornography, for example, "is something that's quite a phenomenon, so students said she should talk about that," Gow told the Journal Sentinel.
The talk, Gow said, "Gets to the heart of free expression. Sexuality is a basic human experience and we are really skittish about talking about it. There are many problems around sexuality and the only way to address them is to talk about them."
The college recently introduced a policy to ensure free speech on campus. It reads: "It is not the proper role of the UW System to attempt to shield individuals from ideas and opinions they, or others, find unwelcome, disagreeable, or even deeply offensive."
Hartley told students that pornography is a poor guide for navigating sex in the real world because it's a product of fantasy. "If you're looking for instruction, looking to pornography is a big mistake," Gow said Hartley said.
She explained to students that porn stars are regularly tested for sexually transmitted diseases. "She said her industry is far safer than if you met someone in a bar," Gow said. Hartley also told students not to mix drugs or alcohol with sex.
Hartley answered questions on the dangers of pornography—whether it encourages rape and whether actors are the victims of human trafficking.
"Rape is a crime of power and people who are not psychologically well are doing it," Gow said Hartley said. "She said nobody in professional pornography is trafficked into pornography simply because there's no shortage of people eager to get into that industry. They don't need to force someone to do it."
But the event was not without controversy, Gow told the Tribune. "Some students did not think porn and adult entertainment are good things," he said. Several staff also complained about the talk to the publication.