Wisconsin Valedictorian Wanted to Use Grad Speech to Address 'Outdated' Biblical Stances on Homosexuality, Claims He Was Stopped From Speaking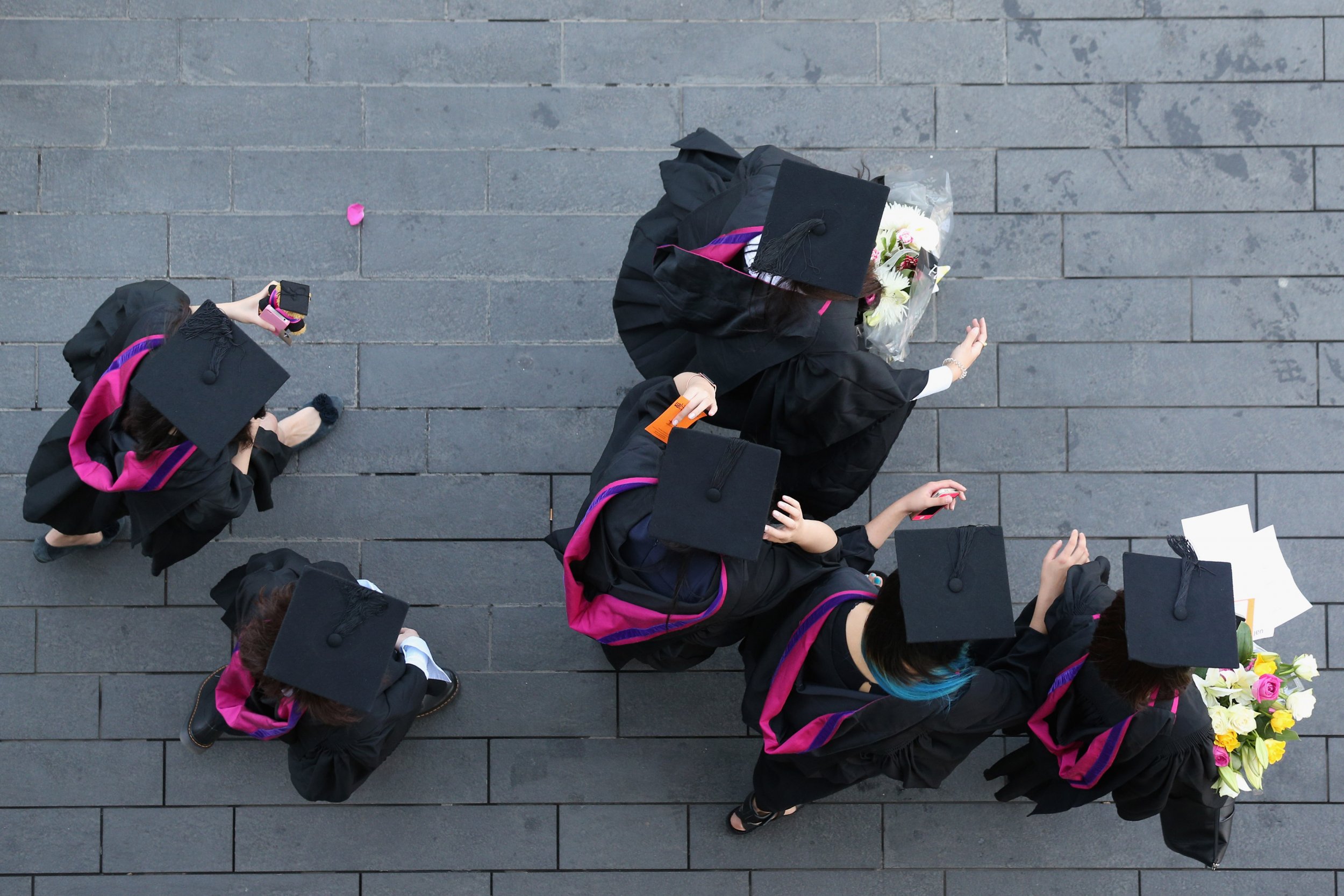 A would-be high school valedictorian in Wisconsin says his school stripped him of the chance to deliver his graduation speech after learning that he planned to speak out about his personal experiences as a gay student and express criticisms of "outdated" and "misinterpreted" biblical stances on homosexuality.
Speaking to The Sheboygan Press, Nat Werth said he had been expected to deliver a valedictorian speech at the Sheboygan Lutheran High School's graduation ceremony last Friday.
His planned speech was pulled, however, after school administration officials learned that the high schooler had hoped to address "outdated, mistranslated, or misinterpreted" biblical stances on homosexuality.
Initially, Werth said administration officials had tried to rework his speech, removing references about his experiences as a gay student, as well as criticisms of biblical scriptures critical of homosexuality.
However, while the student said he was willing to work with school officials to revise the speech, he was ultimately told that he would not be given the chance to speak at graduation.
Instead of delivering his speech at the ceremony, Werth remained in the audience, as the class salutatorian delivered an address.
"It was kind of difficult to watch (the salutatorian's) speech without giving my own," Werth told the Sheboygan Press.
Werth told the newspaper that the graduation incident was not the first negative experience he had had with the high school's administration, with the school's leadership having previously barred him from joining the dance team.
The Sheboygan Lutheran High School has not immediately responded to a request for comment from Newsweek.
However, asked by the Sheboygan Press whether the school had any policies on LGBTQ issues, the school's Executive Director, Paul Gnan said the school's policies were based on biblical principles.
"There are policies in our handbook that talk about our faith and our belief system and what it's based on," Gnan said.
The high school executive director also said that the school abides by Title IX, the federal law prohibiting discrimination based on sex. However, he declined to comment directly on either the graduation incident or Werth's claim that he was barred from joining the school's dance team.
In a public post from a Facebook account appearing to belong to Werth, the high school student said he was "proud" for having "made a difference" at his Lutheran high school.
A number of Sheboygan residents congratulated the high schooler on his decision to speak out, with one social media user making a GoFundMe crowdfunding page to "help pay for Nat's college tuition at Northeastern University in Boston," which they said "totals $17,000/year after the scholarships he has worked hard to get."