Wisconsin Veterans Board Chairman Steps Down Amid Child Porn Charges
Curtis Schmitt Jr., the chairman of the Wisconsin Board of Veterans Affairs, announced Monday he is stepping down from his position as he faces child pornography charges.
Schmitt was charged with three counts of child pornography possession two months ago, to which he has pleaded not guilty, the Milwaukee Journal Sentinel reported.
The resignation comes after months of Schmitt ignoring calls for him to step down, further aggravating those who wanted him removed from the position. Earlier Monday, Kevin Nicholson, a Republican candidate for governor of Wisconsin, even sent a letter to Governor Tony Evers trying to speed up the process of his ousting, the Journal Sentinel added.
"Curtis Schmitt Jr. should have been removed from the Wisconsin Board of Veterans Affairs months ago," Nicholson said in a statement. "I'm glad that he's finally resigned, but it should have never come to this. Our state needs better leaders."
Investigators found two photos and one video of child pornography in a Dropbox account tied to Schmitt's email late last year, the Associated Press reported. Schmitt said he was addicted to adult pornography and that he had received and downloaded child pornography in the past. His trial has not yet been scheduled.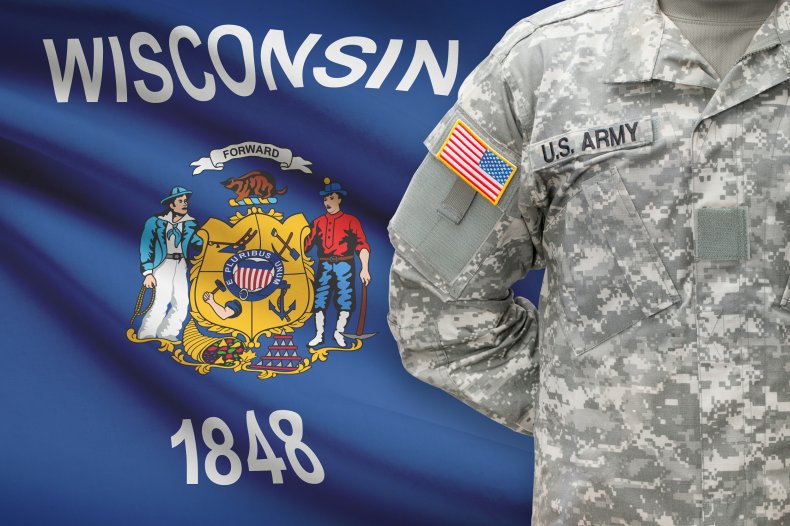 The governor's office told the AP that officials sent Schmitt a letter asking him to resign the day after he was charged, but they did not receive an answer to the letter or to other attempts at contacting him. The Journal Sentinel added that Evers' aides said the governor could not remove him without going through an official process, which includes a taxpayer launching a formal complaint against him.
In his Monday letter, Nicholson said the letter should count as the formal complaint to jumpstart the removal process. However, that became unnecessary after Schmitt stepped down.
If Nicholson wins the Republican primary, he will face off against Evers for the governor position this November. The political landscape in Wisconsin has already been fraught with conflict in recent months due to pushes for officials to decertify the 2020 election.
Wisconsin Assembly Speaker Robin Vos, the state's top Republican legislator, has been facing calls to resign after he echoed experts' statements that doing so would be illegal. He was met with protesters, some of them being candidates for office, telling him to leave the position, with former president Donald Trump saying later the same day that Vos needed to "correct the Crime of the Century," referring to the unfounded theory that the 2020 election was stolen from him.
Newsweek reached out to the Wisconsin Department of Veterans Affairs and Schmitt's attorney for comment.
Update 03/28/22, 6 p.m. ET: This article was updated with additional information.
Update 03/28/22, 5:20 p.m. ET: This article was updated with additional information and background.