Wisconsin Votes to Allow Disabled Assembly Members to Phone Into Meetings, Though Disabled Assemblyman Voted Against Bill
The Wisconsin Assembly voted 61-35 to allow disabled assembly members to call into meetings, though bill was protested by the very lawmaker who was affected most by it, according to the Associated Press.
Rep. Jimmy Anderson, the lawmaker affected most by this change,voted against it during the Thursday vote. He and other Democrats objected to changes added to the bill that would limit the power of other minority parties to force debate on their own bills, including allowing for multiple veto overrides.
Anderson called these changes a "petty political stunt."
The vote ultimately was divided along party lines, with Republicans voting nay and Democrats voting yea.
Anderson says he wanted to vote separately on that provision, but Steineke refused. Steineke says he offered to break off one rule change Democrats objected to allowing for multiple veto override votes, but Democrats objected.
At the request of Anderson, Republican lawmakers removed several provisions not directly related to the disability law from the bill before it was passed. Republican Majority Leader Jim Steineke split the bills in two, and then the bill was approved on on a 60-36 vote, with all Republicans except Rep. Scott Allen in support and all Democrats against. Three did not vote.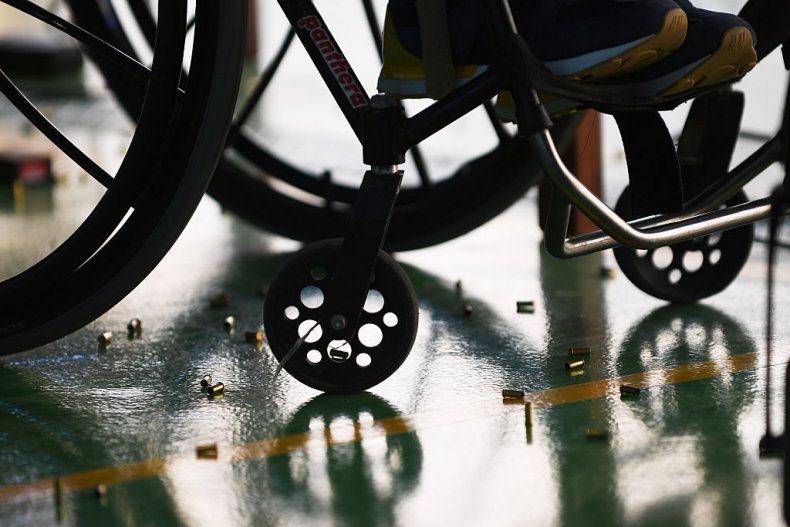 Assembly Dems said that Republican Speaker Robin Vos was "clearly drunk with power" in regard to the adjustments to the bill.
Democratic Minority Leader Gordon Hintz calls the GOP proposal "disgusting," a "disgrace" and "just another black eye to Wisconsin."
Anderson—who was partially paralyzed when his family's car was stricken by a drunk driver in 2010, an accident which claimed the life of his parents and brother—explained in full detail how hard it was to make it into work due to his disability. He described the pressure ulcers he endured due to sitting for long periods in his wheelchair during meetings.
"I can only do this job if you accommodate me," Anderson told the assembly, then added that Republicans weren't affording him the "simple dignity and respect" he deserves and needs to vote with the rest of his colleagues.
"If you respect me as a human being, if you think I deserve the simple decency of being able to vote for my own disability accommodation resolution, turn this down," he added, according to the Star-Tribune.
These rule changes will pass and take effect immediately, since they're internal and don't require the backing of Democratic Governor Tony Evers.