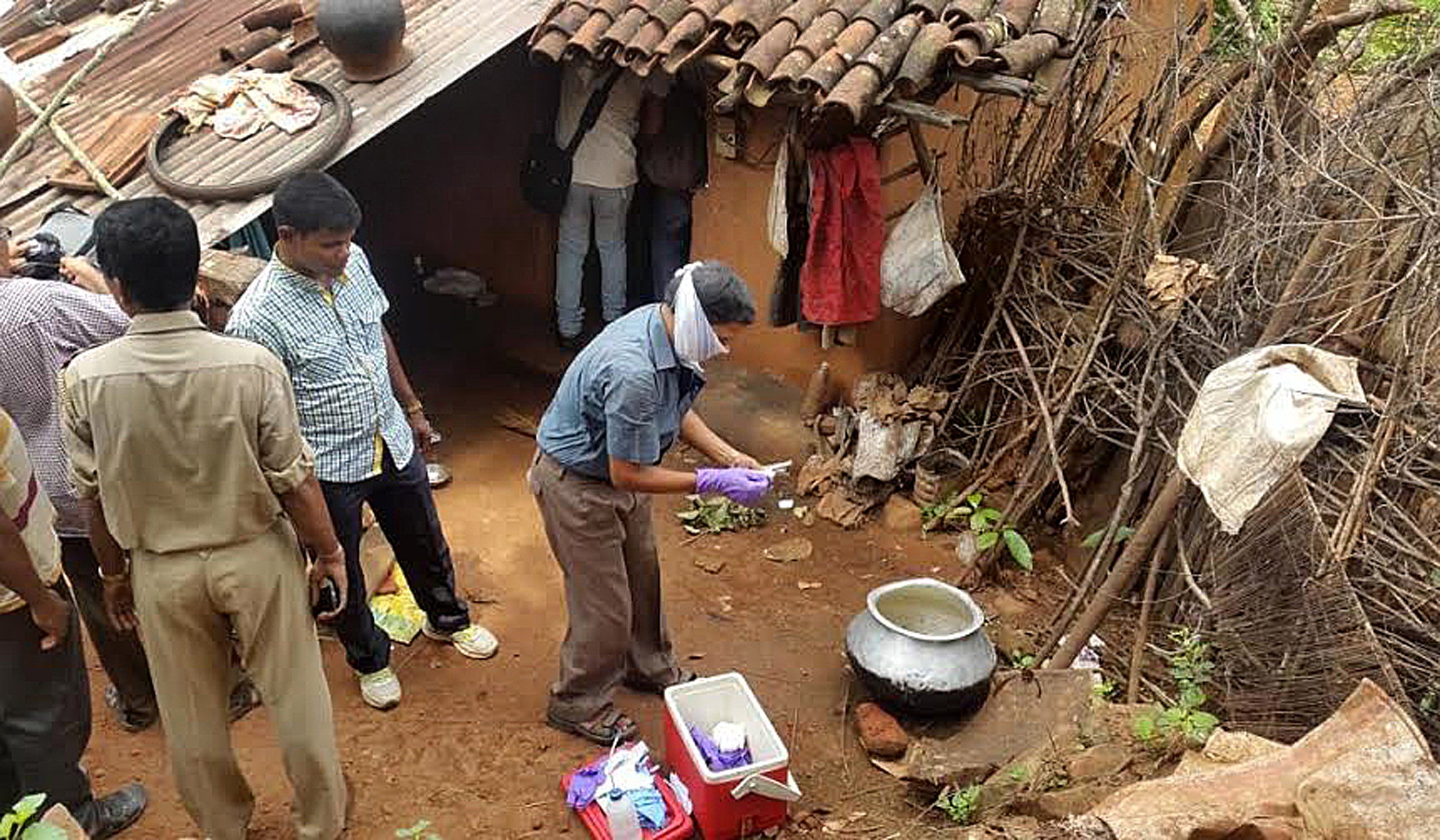 A woman and her four children have allegedly been beaten to death by a gang of men who believed she was a witch.
According to the BBC, the murders occured in the eastern Indian state of Odisha on January 24. The five bodies were found dumped in a village well two days later.
Police have now arrested six men they believe were behind the killings and are on the hunt for more suspects, Reuters reported.
The six men, one of whom is a local witch doctor and five of whom are from the same family, were arrested in the city of Bhubaneswar. They are accused of breaking into Mandri Munda's rural home last month and using weapons including a crowbar, wooden sticks and an axe to bludgeon the woman and her four children—aged 10 months, 4, 7 and 12—to death, according to local police inspector Sushant Das.
The accused believed Munda had cast a spell on a 12-year-old girl—a relative of five of the men—who fell ill and died in December. "The family had gone to a witch doctor, Budhram Munda. He said there is a witch in the village and that is why she [the daughter] had died," Das explained.
When the woman's husband arrived at home the next day, he found his family missing and signs of violence in the house. He contacted police, who followed a trail of blood left by the attackers to a nearby well, where all five bodies were found.
An unnamed source told Reuters that the six suspects "have confessed that they committed the murders for witchcraft." The source added, "Two or three more people might be arrested in the coming days."
According to the BBC, such "witch hunts" are common in some parts of India and are a growing problem in Odisha. Senior police officer Kavita Jalan told the agency, "It is necessary to raise awareness among people in the village against such superstitious activities."
In 2013, the Odisha state government introduced a new law making accusations of witchcraft and related harassment a criminal offense, punishable by up to three years in jail. But this has failed to stop the violence. While superstition drives some of the violence, other attackers are motivated by a desire to steal land and property from accused witches.
Police records recorded 99 "with hunting" cases in Odisha in 2017, according to CNN—an increase on 83 cases the year before. Also last year, nine people were sentenced to death for the murder of three members of a family accused of being witches.