'The Witcher' Books Get Huge New Print Run Following Netflix Series Success
Ever since the December release of The Witcher, demand has skyrocketed for the original books on which the Netflix Original Series is based. On Wednesday, publisher Orbit announced a return to press for every title in The Witcher series, by Polish author Andrzej Sapkowski, with 500,000 additional copies heading to bookstores.
Citing "phenomenal" print, e-book and audiobook sales since the debut of the Netflix adaptation, an Orbit press release says readers can expect the books to be back in stock soon.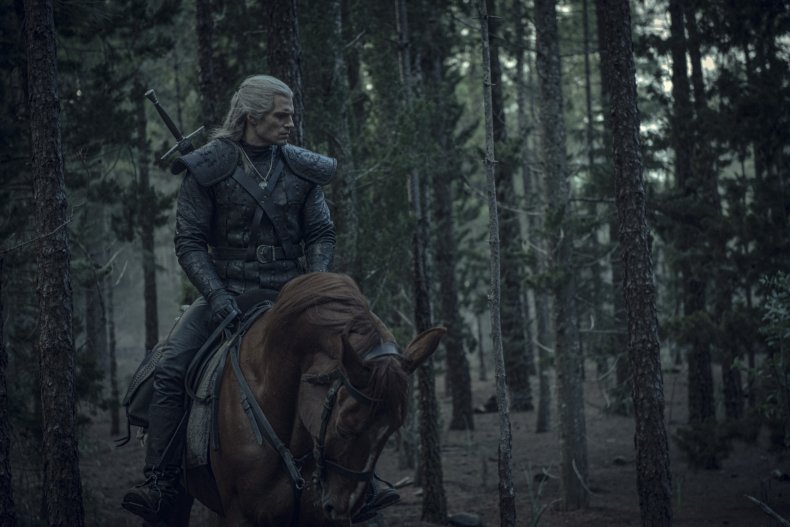 "We're aware that the novels might not be available everywhere at this time, but our inventory team and printers are working incredibly hard and all books will be back in stock and flying out of our warehouse very shortly," the publisher said.
"We're thrilled that the Netflix adaptation is introducing the Witcher, and Andrzej Sapkowski's wonderful books, to a whole new audience," Orbit publisher Tim Holman told Publisher's Weekly. "The series has already been a huge success, with more than 2 million copies sold across all formats, and sales this month have been phenomenal. With a Season 2 already confirmed by Netflix, our feeling is that The Witcher is all set to be one of the biggest fantasy series of the year—and perhaps the decade."
First appearing in 1986, in the pages of Polish science fiction and fantasy magazine Fantastyka, The Witcher series centers on Geralt of Rivia, a monster hunter (or "witcher") who frequently finds himself embroiled in the complex politics between the clashing kingdoms of the Continent. The six novels and two short story collections in The Witcher series were translated into English in the 2000s.
Orbit released a graphic highlighting the best order to read The Witcher novels, or you can check out our own reader's guide.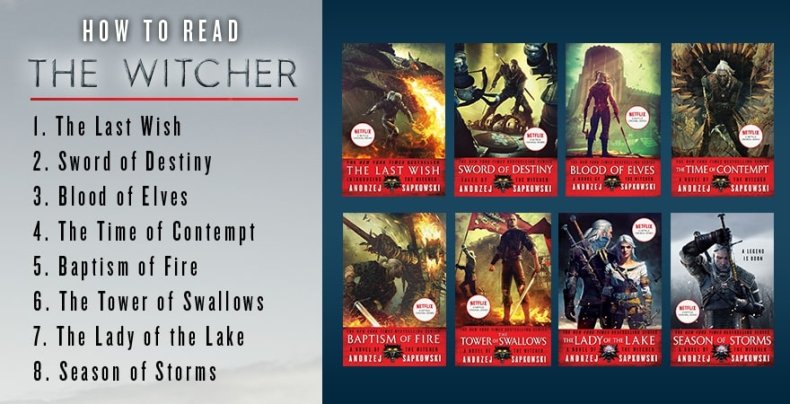 The events depicted in Netflix's The Witcher are primarily pulled from the first The Witcher short stories included in The Last Wish and Sword of Destiny, with larger events surrounding Geralt and Ciri's intertwined destiny beginning to shape in the novel Blood of Elves, which embroils The Witcher characters in a second war with the Nilfgaardian Empire seen in the first season of the Netflix series.
Those hoping to get ahead of The Witcher Season 2 on Netflix should find that Blood of Elves and its first follow-up, The Time of Contempt, carry the series far forward of events depicted in the first season on Netflix. And once you've finished the book series, The Witcher video game series, including the critically acclaimed The Witcher 3: Wild Hunt, carry Geralt of Rivia, Ciri and Yennefer's adventures even further forward in time, taking place after the events of the Sapkowski novels.
Now, with 500,000 new copies heading to stores, it will be easier than ever to find the print editions of The Witcher series to start reading the latest fantasy phenomena.