'The Witcher' Star Geralt Confirmed For 'Soulcalibur 6'
The Witcher protagonist Geralt of Rivia is making another game appearance, but it won't be in a title from CD Projekt RED. Instead, Geralt will be a guest fighter in the upcoming Soulcalibur 6. You can watch him in action in the trailer above. The fighter reveal comes on the heels of the new Nightmare character introduction and Groh showcase video.
Geralt Of Rivia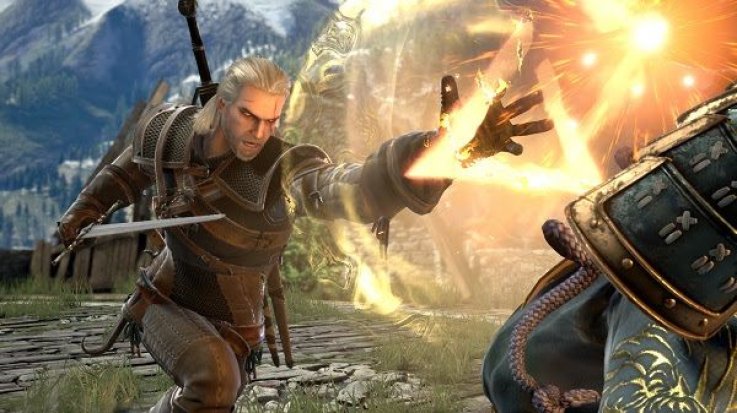 Geralt will have access to his two swords when fighting, ability-enhancing potions and a few Signs. Along with Geralt, a stage based on The Witcher training grounds of Kaer Morhen will be included in all versions of Soulcalibur 6. Doug Cockle, the English voice actor for Geralt, has recorded additional lines for Soulcalibur 6, and the song "Hunt or be Hunted" from The Witcher 3 soundtrack will accompany Geralt in combat.
Soul Calibur 6 Character Creation
"Soulcalibur is well known in the fighting games genre for including iconic guest characters. When we were approached with the idea of doing a crossover, we thought our community would really enjoy playing as the witcher," Marcin Momot, the community lead at CD Projekt RED, said in a press statement. "We've collaborated with Bandai Namco artists to faithfully recreate Geralt, and shared original Witcher 3 assets like Geralt's model, animations and weapons. I think Bandai Namco did an outstanding job of capturing all the details and introducing The Witcher to Soulcalibur in a way fans of both series will enjoy."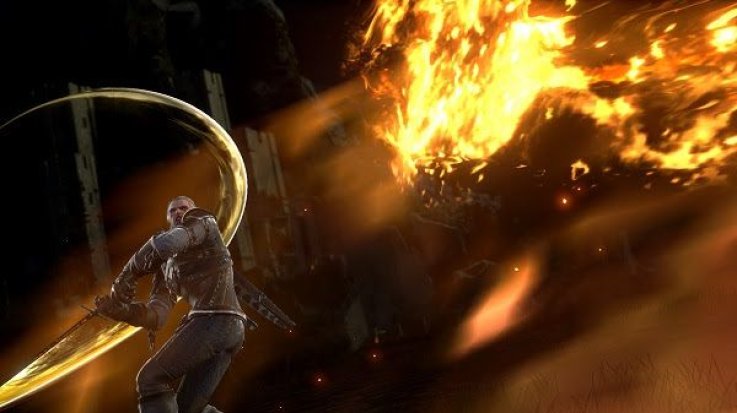 "All Soulcalibur characters have strong convictions and complex backgrounds and this is why it is a great honor for the whole Soulcalibur team to welcome Geralt as the guest character in Soulcalibur 6," Soulcalibur producer Motohiro Okubo said in the statement. "Thanks to the great cooperation with CD Projekt RED, we've been able to fully integrate Geralt's fighting style and appearance. We can't wait for Soulcalibur fans around the world to welcome Geralt to the stage of History."
What Other Characters Are Coming To Soul Calibur 6? Every Confirmed Fighter So Far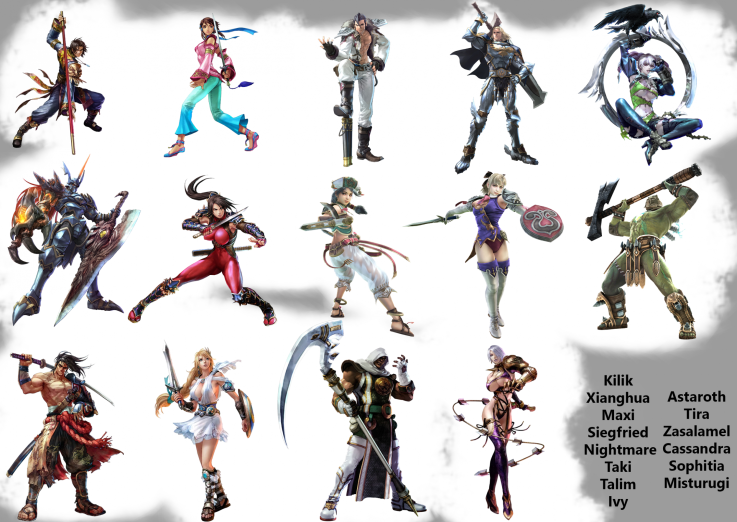 With the addition of Geralt, Soulcalibur 6 now has 9 confirmed characters on its roster. They are as follows:
Geralt (Guest Character from The Witcher 3)
Grøh
Ivy
Kilik
Mitsurugi
Nightmare
Sophitia
Xianghua
Zasalamel
The full roster is rumored to have 22 launch characters and an additional 6 DLC characters. In addition to those mentioned above, these characters may also make an appearance when the game releases:
Hwang
Talim
Friderich (Grøh's adoptive father)
Jacker (Maxi's lover)
Zasalamel (DLC)
Cervantes (DLC female guest character)
Soul Calibur 6 Release Date & Pre-Order: When Can We Expect The Game To Drop?
Soul Calibur 6 doesn't have a firm release date, but is scheduled to hit PS4, Xbox One and PC by the end of the year. You can, however, pre-order Soul Calibur 6 now, here. The Standard Edition price is listed as $59.99
So what do you think? Are you excited to play as Geralt in the new Soulcalibur game? What other characters would you like to see as Soulcalibur fighters? Let us know your thoughts in the comments section below.
'The Witcher' Star Geralt Confirmed For 'Soulcalibur 6' | Gaming