'The Witcher' Netflix Series Release Date May Be In December
On May 31, Henry Cavill (Man of Steel, Mission: Impossible - Fallout) announced the end of production on Season 1 of The Witcher. Cavill plays Geralt of Rivia, the protagonist of The Witcher Netflix series, based on the series of novels by Polish author Andrzej Sapkowski and the popular video game franchise of the same name.
Geralt is one of the last "witchers," who hunts monsters on a for-hire basis. In his adventurers, Geralt navigates magical and political intrigue between perpetually warring kingdoms and empires.
"Season 1 of The Witcher has finally come to an end," Cavill posted to Instagram. "The cast and crew worked tirelessly throughout, everyone pitched in and brought their A game to the set and I couldn't be more proud of you all."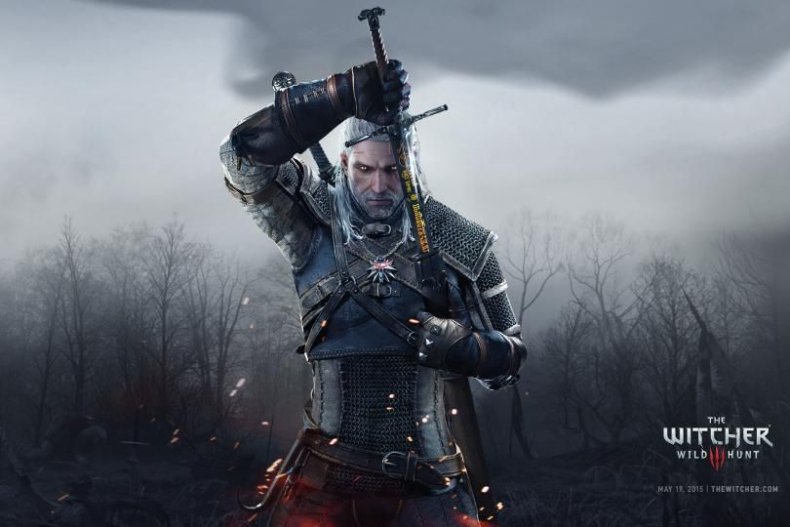 The Witcher leaks site Redanian Intelligence has been tracking the production. It put together several clues pointing to a December release date for the Netflix series, beginning with a claim from an anonymous, but consistently accurate, leaker from the set: The Witcher Season 1 will premiere on Netflix on December 20.
While there's no corroboration for the exact premiere date, reports from the set validate the December release window, like in this caption from The Witcher series wrap party.
With production wrapped on The Witcher Season 1, the series will now move into post-production. Showrunner Lauren S. Hissrich celebrated the transition, tweeting, "So grateful to the writers, the cast, and the exceptional crew who worked their asses off to make the Continent come to life."
Set leaks of character interactions, like between Geralt's adoptive daughter Ciri (Freya Allan) and forest dryads, have lead Redanian Intelligence to conclude the first season of The Witcher will be based primarily in two short story collections, Sword of Destiny and The Last Wish, which introduces many of the series' characters, but takes place before the five-part novel saga.
The Witcher is also the basis for a bestselling series of video games, most recently 2015's The Witcher 3: Wild Hunt. While officially based on the novels, The Witcher Netflix series includes the involvement of people who also worked on the video game series, like animator Tomasz Bagiński.
We'll see for ourselves when The Witcher premieres on Netflix, likely in December of this year.