'The Witcher' Is Finally on Netflix and Fans Are Calling Henry Cavill's Geralt of Rivia 'Perfect'
Netflix's highly anticipated new fantasy series The Witcher finally arrived on Friday.
The show, based on Polish author Andrzej Sapkowski's novel series of the same name, follows the story of monster hunter Geralt of Rivia, played by Henry Cavill. Throughout the beast slayer's journey, he learns about the wickedness of humans and the increasingly volatile world around him—forces that may be more insidious than the creatures he's sent to kill—and his life forever changes when destiny unites him with a powerful sorceress and a young princess with a dangerous secret.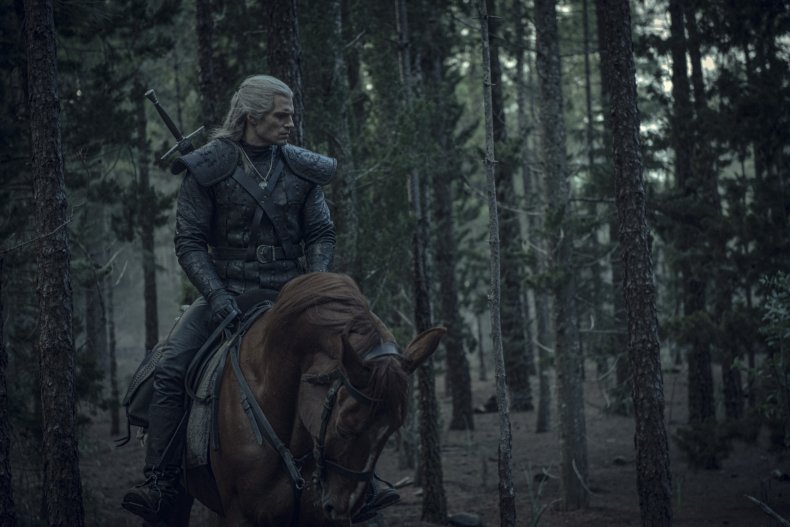 Fans of the six-book and two-collection series have been waiting for the show's release since the streaming network first announced it over the summer, and they were quick to share their excitement at the show's arrival Friday.
While some fans initially expressed concerns over Cavill's casting as the series lead, those fears seemed to subside as dozens of people praised the former Superman star for his performance in The Witcher.
"I'm 10 minutes into #TheWitcherNetflix and I take back all the s**t I was talking about Cavill being Geralt. HES PERFECT. THIS SHOW IS PERFECT," one viewer wrote on Twitter on Friday morning.
Another wrote, "Henry Cavill is absolutely perfect as Geralt."
Fans were particularly pleased with Anya Chalotra's performance as Yennefer of Vengerberg. "Anya's acting is amazing, honest and real. after the first scene she made me cry. she is amazing, I can't wait for Yennefer inner transformation," one Twitter user wrote.
Viewers also couldn't help but point out some of the thematic similarities the Netflix series shared with HBO multi-award winning series Game of Thrones.
While The Witcher and George R.R. Martin's A Song of Ice and Fire book series, the basis for the HBO show, both live in the fantasy genre, The Witcher showrunner Lauren Schmidt insisted the Netflix show was completely different.
"When people first started asking me, I hadn't even thought about it, because I'm a huge fan of Game of Thrones," Schmidt told Digital Spy in an interview released Friday. "I loved watching it. When people started saying, 'Could you be the next Game of Thrones?', it's like, 'What?!'"
"I think what people are saying: 'Can you be as successful and popular as Game of Thrones?' God, we hope so! I mean, why wouldn't you want that?," she continued. "To me, I think that Game of Thrones has kicked open a lot of doors for fantasy on television. I think fantasy used to be seen as for a very niche audience, mostly male, mostly geeks and nerds. That's who fantasy was for. And Game of Thrones said, 'No, anyone can find themselves in fantasy'. Because, when done correctly, fantasy is a reflection of our real world."
Although the shows are different in theme and plot, showrunners are hopeful the series will experience similar success with fans, which already seems to be the case based on early social media reactions.
The Witcher was renewed for Season 2 back in November with plans for production to begin in London at the top of 2020, according to Variety.
See a few fan reactions to Netflix's newest fantasy series below.