'The Witcher' Release Date: When Is the Series Out on Netflix?
Netflix has an early Christmas present for The Witcher fans on the way, with their adaptation of the novel/video game series starring Henry Cavill as Geralt of Rivia coming this week onto the streaming service, which has released a number of trailers to get fans excited for the high-profile series.
"We're not adapting the videogames, it's a straight adaptation of the books," The Witcher showrunner Lauren Hissrich told Entertainment Weekly, "They [the video games] went one direction, we actually get to go another." As well as the novels by Andrzej Sapkowski, the Netflix series will also take a lot of material from the short stories.
Per Hissrich: "There's a lot of obviously epic excitement that starts in the saga of the books. But the short stories provided a lot of world building and lay the foundation of this Continent and the politics of it and the understanding of the people of it and those really came into focus in the first season."
If that has perked your interest about the first season of The Witcher on Netflix, then you will be pleased to know that the show is coming to Netflix on December 20. Like most of Netflix's series, the show will be released at one minute past midnight. When the show is released in your territory will depend on your time difference from Los Angeles. In New York and other ET states, for example, the release of The Witcher will be at 3:01 a.m.
At that time, all eight episodes of the first season will be released at once. Season 2 has already been ordered, but is not expected on Netflix until 2021.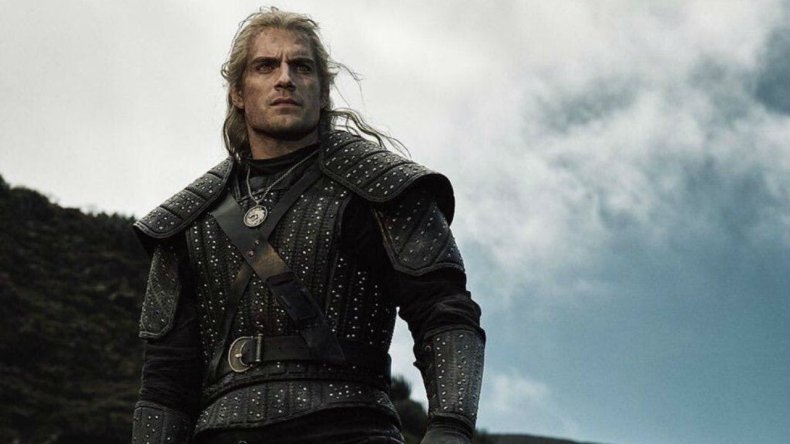 Speaking to SciFi Now, Hissrich revealed how her version of The Witcher begins. She said: "Geralt is almost 100 years old when the series starts and we find him in the middle of a journey. Then there's the death of a character and that's what launches him off onto his journey and that starts to complicate things for a man who thought he'd had it all figured out. It's a pretty fun place to start, it's really a character on the edge of a new journey."
Though fans are only getting eight episodes for now of The Witcher, Hissrich has said that she is currently planning multiple seasons of the story for Netflix. She told SFX: "Second season? I've done it for seven seasons!...The worst thing we could do is put all of our energies just into season one, and not be thinking about where these characters can grow to."
The Witcher is released on Netflix on Friday, December 20.