'The Witcher' Season 2 Reveals from Its Showrunner - Release Window, Casting, Plot & More
It's only been a few weeks since the Netflix premiere of its blockbuster first season, but The Witcher showrunner Lauren Schmidt Hissrich has already begun work on Season 2 of the fantasy series. But just before setting out for work on the next season, Hissrich spent more than an hour in the airport lounge, responding to "Ask Me Anything" (AMA) questions about The Witcher from the Wiedźmin subreddit, a bilingual (Polish and English) discussion forum focused on The Witcher stories and novels of Polish author Andrzej Sapkowski. Her responses revealed lots of new information about the upcoming Season 2 of The Witcher.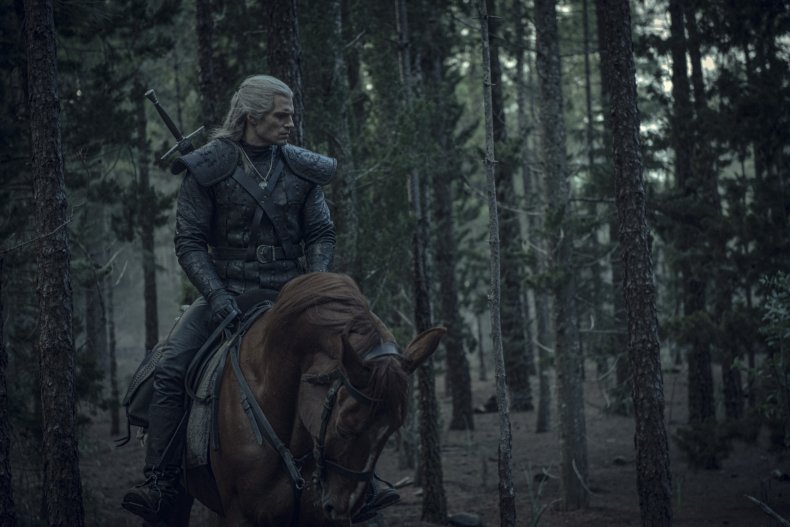 Throughout the AMA, Hissrich engaged with sometimes pointed criticism, frequently elaborating on areas where she feels The Witcher Season 2 can be even better.
"What happens between seasons is that we look at all of the episodes and discuss internally what worked and what didn't—when we thought we needed exposition, for instance, but turns out that it came across clunky," Hissrich said. "And then we course-correct. We're all professionals. There's no heartbreak. We constantly want to improve."
Some of what she revealed about The Witcher Season is in line with this process of evaluation and improvement, while other new aspects coming to the series are a consequence of the expanding world, like "a whole new set of fun characters coming in Season 2."
Here are seven other details from The Witcher Season 2 the series showrunner shared during her AMA session.
The Witcher Season 2 Release Date Window
Hissrich wasn't able to share an exact release date for The Witcher Season 2, but did confirm future episodes will arrive in 2021.
"We don't want to rush the product," she said. "That doesn't benefit anyone."
Don't Expect More Tricky Timelines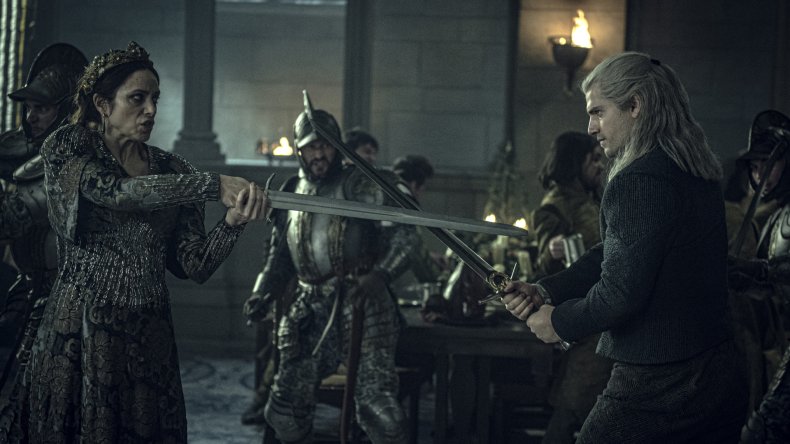 "The story will be much more linear, now that the three characters' stories have started to intersect," Hissrich said.
In response to another question, the showrunner described how the multiple timelines in the first season of The Witcher were necessitated by the way Sapkowski's stories were originally released: beginning with short story collections and followed by a more narratively complex novel series.
"What we tried to do is adapt the short stories as Sapkowski wrote them, to an entirely different medium," Hissrich said, describing the need to convert Geralt of Rivia's one-off adventures in the early short stories into a serial narrative.
"Honestly? I didn't expect this to be one of the most hotly contested parts of the series," Hissrich said. "I like movies with structures I have to figure out as I go—other people may not. In this case, the people who hated it will luck out, because Season 2 is structured differently."
More witchers in The Witcher Season 2?
Without outright confirming any Season 2 plot points, Hissrich implied that Season 2 may introduce some of Geralt's colleagues.
"We decided to save some tidbits of witcher lore until... you actually meet more witchers," Hissrich said in the AMA, concluding with a smiley emoticon.
While witchers are dwindling in number, there are still dozens of the monster hunters wandering the Continent (the setting for The Witcher), including several witchers who trained with Geralt at Kaer Morhen. While Hissrich gave no indication which witchers will appear in Season 2, Geralt (Henry Cavill) mentioned his mentor Vesemir several times throughout the show's first season, making the elderly witcher the most likely candidate to appear in the upcoming season.
Dandelion's Stupid Hat May Still Make An Appearance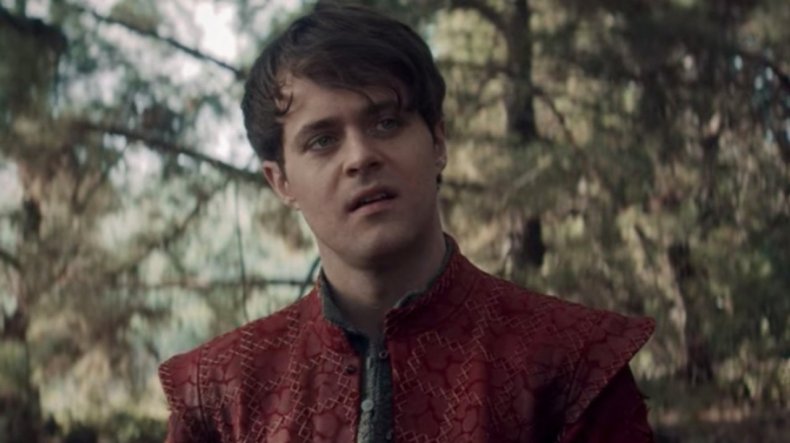 The bard Dandelion—who goes by his Polish name, Jaskier, in the Netflix series—is already a bit of a dandy, but the first season of The Witcher left out one of his signature accessories: a floppy bonnet cap. But there's still a chance actor Joey Batey could don the goofy cap in a future episode, if they can ever find a way to make it just a little less silly.
"It was made, we tried it on Joey, and we couldn't stop laughing," Hissrich revealed. "Will we try again? Sure. Nothing is impossible."
Color-Blind Casting and Queer Representation
The Witcher Season 2 will continue the show's casting approach, which doesn't differentiate between fantastical nationalities and kingdoms by casting specific ethnicities or races.
"We do color-blind casting, and we work hard to make sure that no one feels like they can't put themselves up for a role just because they're not the 'expected' look of the character," Hissrich said. "We will continue to do this in Season 2, and hope to expand our reach even more."
Hissrich said the writers room and The Witcher producers put a lot of into how to handle race on the show and ultimately decided that racism was best addressed similar to how its treated in Sapkowski's books (and commonly in fantasy), by portraying prejudicial tensions as taking place between different fantasy species, rather than races.
"It's not about skin color at all. You don't notice skin color when instead you're looking at the shape of ears, or the size of torsos, or the length of teeth," Hissrich said. "If you went to your local supermarket and there were people with horns and tails, do you really think you'd be paying attention to how much melanin is in their skin?"
Hissrich was also asked whether The Witcher Season 2 will include "queer representation" and responded in the affirmative: "Yes, we're gonna represent."
Shorter Scripts in Season 2
Throughout the AMA, Hissrich repeatedly revealed scenes, conversations and dialogue choices cut from the first season of The Witcher. By trying to stick closely to Sapkowski's books, which rely heavily on dialogue, The Witcher team often found that scenes they shot ended up feeling over-written.
"In the first episode, Geralt did speak a lot," Hissrich said. "We ended up cutting a lot of his dialogue because once we had it on its feet, it didn't feel real, or how a person would actually talk."
In keeping with the more visual approach storytelling, significant dialogue was also cut from the scene where Geralt and Ciri (Freya Allan) first meet.
"These are the growing pains of making a show—learning what works and doesn't. For instance, learning from that in Season 2, the scripts are now MUCH shorter—so we're not having to cut down the product in editing as much," Hissrich said.
A More Complex Nilfgaardian Empire
The Nilfgaardian Empire are straightforward villains in the first season of The Witcher, but Season 2 is likely to introduce a little more political complexity in its depiction of the invading kingdom and its two main characters: intelligence officer Cahir (Eamon Farren) and sorceress Fringilla (Mimi Ndiweni).
"Yes, we felt like we needed to set up a "bad guy" in Season 1—but it's our hope that we've added enough layers to Cahir and Fringilla that the audience thinks 'Wait, but THEY don't seem insane. So what do they see in Nilfgaard? Maybe there's more there than meets the eye?'" Hissrich said in the AMA. "Perhaps we didn't go far enough in Season 1, to see more behind Nilfgaard's curtain—but it will definitely be explored more thoroughly in Season 2."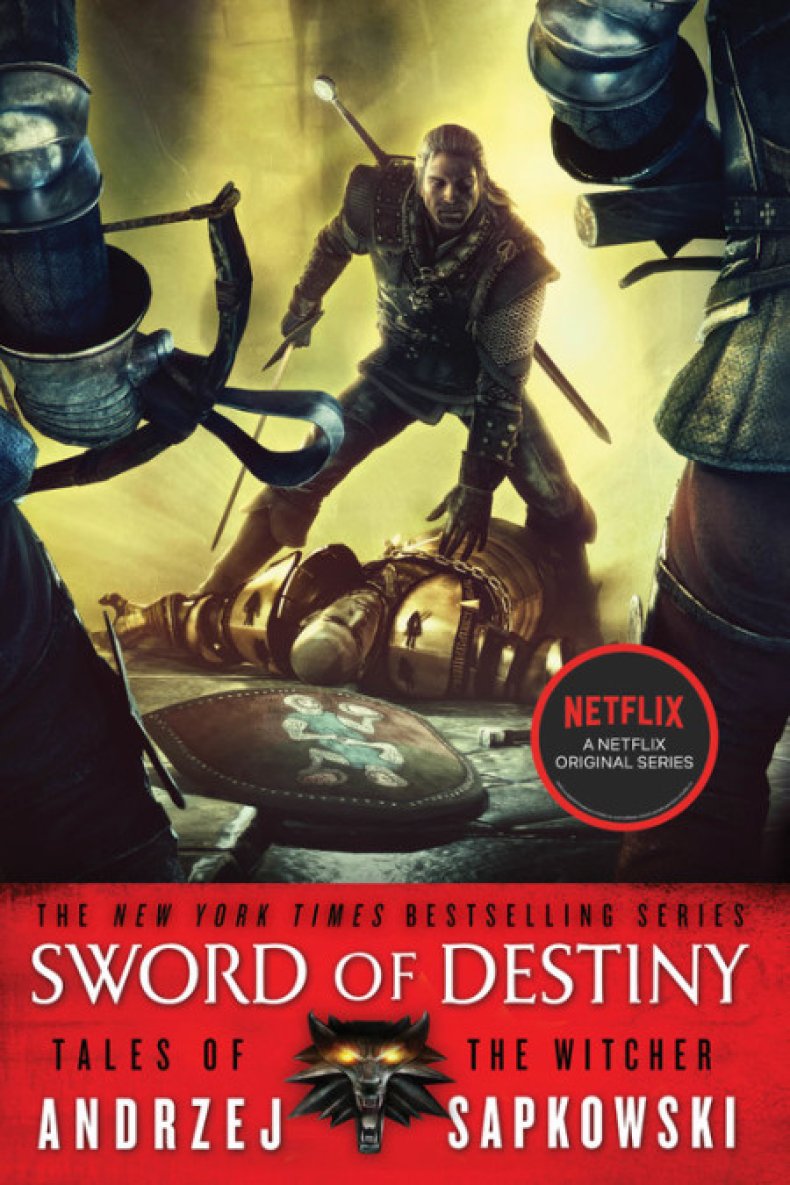 But most of all, across the AMA, The Witcher showrunner signaled her intention to hew closely to Sapkowski's stories, with fidelity to the source material remaining a guiding light in the Netflix series' second season.
"We're approaching Season 2 in a similar way we did with Season 1," Hissrich said. "What are the stories Sapkowski was telling, and why?"