Everything You Need to Know About 'The Witcher' Seasons 2 and 3
The Witcher is one of Netflix's biggest hits to date, with the show already scoring a third season before the second has even been released.
Starring Henry Cavill as Geralt of Rivia, the first season follows his monster hunter character fight off an array of beasts for hire, while also journeying towards his destiny: Princess Ciri (Freya Allan).
Season 1 ended with Geralt and Ciri finally finding each other after going through their own arduous journeys, while Anya Chalotra's Yennefer went missing following the mages battle against Nilfgaard.
Here is everything you need to know about The Witcher season 2.
When Is 'The Witcher' Season 2 Out?
The Witcher, which is based on the novels by Andrzej Sapkowski,will be back for an eight-part second season.
Netflix confirmed in July that the show would return to the platform on December 17, 2021, with all episodes dropping at once.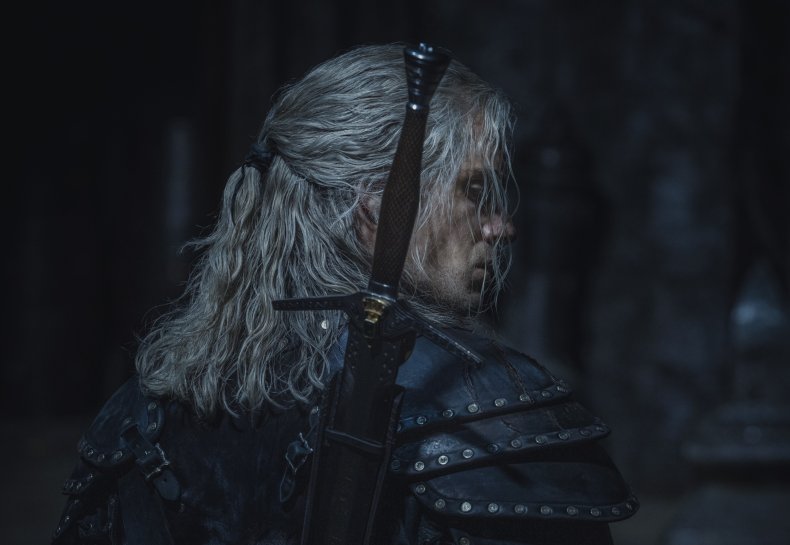 Who Stars in 'The Witcher' Season 2?
Cavill will once again be playing Geralt, while Allan and Chalotra will also be back as Ciri and Yennefer, respectively.
Joey Batey will reprise his role as traveling bard Jaskier, and Eamon Farren will return as Nilfgaardian army commander, Cahir.
Other notable stars set to return include Anna Shaffer, MyAnna Buring, Lars Mikkelsen and Tom Canton.
New actors joining the series' roster include Kristofer Hivju as Nivellen, Adjoa Andoh as Nenneke, Liz Carr as Fenn, Graham McTavish as Dijkstra, Simon Callow as Codringher, and Kim Bodnia as Geralt's mentor Vesemir.
What Is 'The Witcher' Season 2 About?
The Witcher season 2 will start out where the first season left off, with Geralt and Ciri meeting and starting their journey to the Witcher's stronghold Kaer Morhen.
There, Ciri will start training to defend herself and begin to learn more about her mysterious powers, which were teased in season 1.
Yennefer, meanwhile, is behind enemy lines in Nilfgaard and is a captive of fellow mage Fringilla.
Is There a Trailer for 'The Witcher' Season 2?
A trailer has been released for the second season which teased the overall story for the forthcoming episodes.
At Netflix's TUDUM fan event on September 25, a first-look clip was released, and it showed Geralt preparing to fight a dangerous creature as he warned Ciri to run to his horse Roach and get away.
A second teaser clip saw Geralt chat with friend Nivellen, who tells the monster hunter he should be honest with Ciri about the risks of going through Witcher training.
On October 29, Netflix shared the official full-length trailer for the second season, which gave fans a better look at what was to come.
It shared how much Ciri has grown since starting her training, and showed Geralt fighting off a number of monsters who have started "roaming when they should be hibernating."
The trailer also showed Yennefer with Fringilla, and the former warned her fellow mage that her leader was simply using her to "get something," supposedly Ciri.
Geralt's fellow Witchers also get a chance to shine with the group preparing to fight Istredd (Royce Pierreson).
What About Season 3?
During the TUDUM fan event, Netflix announced that it was renewing The Witcher for a third season and also had plans to expand the show's universe.
In a statement on Twitter, Netflix wrote: "Toss a coin to our growing Witcher universe! We can officially announce The Witcher Season 3, along with a second anime feature film, and a new Kids and Family series set in the world of The Witcher."
A full cast list and plot details have yet to be confirmed for Season 3.
Update 10/29/21, 10:01 a.m. ET: This article was updated to add more information about the official trailer for Season 2.