Without Gender Equality, Pandemic Recovery Will Fail | Opinion
Earlier this year, more than 50,000 people around the world gathered remotely and in person for the second summit of the Generation Equality Forum (GEF). It marked the beginning of a five-year global journey focused on accelerating change for gender equality. The Paris summit, which was attended by governments, philanthropy, civil society and feminist and youth-led organizations from across the globe, showed that gender equality can be a political priority.
But all eyes are now on the United Nations General Assembly (UNGA), where world leaders must show that GEF was no mirage.
GEF's mission could not be more urgent. Recent events in Afghanistan have shown just how fragile progress on gender equality can be.
It's estimated that COVID-19 has "undone years of progress" toward gender equality. From Africa to South America to Southeast Asia, the pandemic has unleashed what some have called "disaster patriarchy," with a loss of reproductive rights and a rise in violence. Women lost their jobs first and are last in line to get them back. New research has shown that more than 64 million women lost work during the pandemic, and that women's jobs are nearly two times more vulnerable than men.
If we want to build back better from the pandemic, we must support women and girls.
Fortunately, the world is waking up to the realization that prioritizing gender equality is an economic and social imperative. By one estimate, equalizing women and men in the workplace could increase the global gross domestic product by $28 trillion annually. A recent study in India showed that investing in girls drove up immunization rates by 40 percent, and doubled the chances a parent would immunize their child. Conversely, backtracking on reproductive rights during COVID-19 could potentially lead to over 734,000 unintended pregnancies worldwide and nearly half a million unsafe abortions. Gender equality is a good policy.
As we move into the "decade of delivery" on the United Nations Sustainable Development Goals, addressing gender inequality will have wide-reaching benefits, contributing to the achievement of at least nine SDGs and signaling action on one of the U.N. Secretary General's top priorities for 2021.
We believe that gender equality is a moral, economic, health and climate issue that demands urgent action. Women and girls hold the solutions to our world's biggest crises—climate change and global inequities—and light the path forward to reversing them.
That's why our philanthropies came together in Paris to commit at least $700 million U.S. dollars toward issues like sexual and reproductive health and rights, economic justice, gender-based violence, climate justice and feminist leadership and movements. We weren't alone. In total, participants pledged more than $40 billion U.S. dollars.
The wind is at our backs.
The summit was notable for the financial sums pledged. But it was also notable for the signals sent by participating governments. Nations sent representatives from the highest levels to announce commitments. Presidents, prime ministers and other top officials came to the table, underscoring gender equality not only as a political priority, but as an economic one.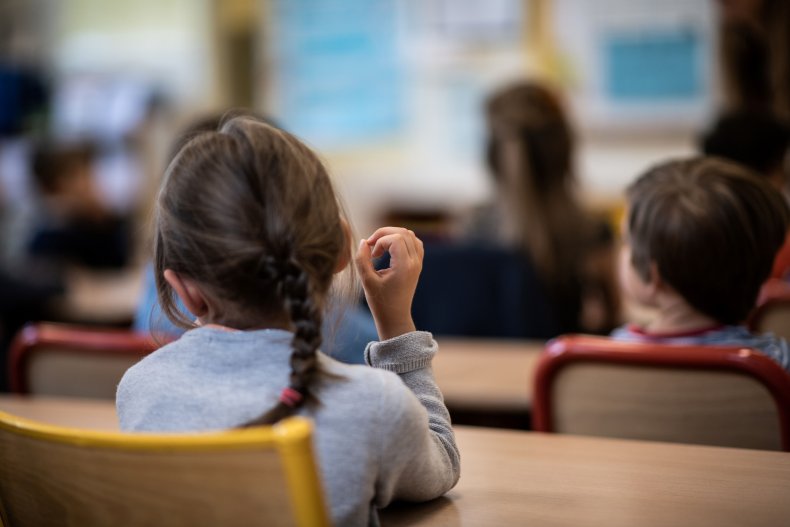 Equally inspiring was the strong and urgent voice of feminists, especially young feminists, at the summit. Young people arrived at GEF unanimous and unequivocal about the resources they need to engage in advocacy and action. They were committed not just to equality but also to equity and intersectionality, and to progressive governance structures which put youth at the table as decision makers.
Taken together, this reflects enormous progress. The goal of GEF was to ratchet up ambition for progress on gender equality—and it has.
Where We Go from Here
Our words and promises are only meaningful if they serve as a catalyst for action.
First, details of the "accountability mechanism" for GEF—the infrastructure to ensure that all parties are held to their commitments—will be announced at UNGA. Our hope is for a strong and transparent approach reflecting accountability of process, not just of outcome. We believe there should be a well-defined infrastructure for the GEF process, with clearly delineated leadership roles for youth.
Second, countries can continue to push for advances on gender equality and create the environment for progress worldwide. In the last few years, spurred by civil society and grassroots organizations, nations like Kenya have taken steps to address gender-based violence. Argentina has legalized abortion. Last year, New Zealand passed equal pay legislation, and this year Canada has guaranteed affordable childcare for all. Working together collectively with civil society, countries in all regions of the world can innovate and lead on gender equality.
Third, we as philanthropies must and will strive to maintain gender equality at the top of our agendas, beyond moments such as International Women's Day and GEF. This means continued funding, but also embedding gender-transformative approaches into all areas of our work, so that no program is gender-blind. And we will keep gender equality a top-drawer priority for governments and the world's leading institutions, advocating to ensure that future decision points in global development, like UNGA and the U.N. Climate Change Conference (COP), incorporate the needs and perspectives of women and girls.
None of this will be easy. The progress on gender equality that has been lost to the pandemic is a blow. But the path to recovery is a wholesale embrace of gender equality. World leaders must demonstrate at UNGA that gender equality remains a priority, and that the promise of accountability advanced at GEF is codified.
For three days in June and July, the world affirmed its commitment to Generation Equality. For women, girls and our collective future, the clock is ticking.
Laura Garcia is CEO of the Global Greengrants Fund.
Kate Hampton is the CEO of the Children's Investment Fund Foundation.
Mark Malloch-Brown is the president of the Open Society Foundations.
The views expressed in this article are the writers' own.