Without Stimulus, Low-Income Americans Turn to Credit Cards While Wealthy Pay off Debts
Credit card data from the most recent months of the ongoing COVID-19 epidemic has revealed that lower-income Americans are using credit cards in the absence of stimulus relief while higher-earning Americans are largely paying off their credit card debt.
The increasing reliance of lower-income Americans on credit cards has coincided with the failure of Congress to pass a federal stimulus bill that could include checks and enhanced unemployment benefits to the estimated 12.6 million Americans who remain out of work, according to Marketplace, a nonprofit economic news outlet.
The disparity of credit card debt between lower-income and higher-earning Americans could affect the national market for years to come.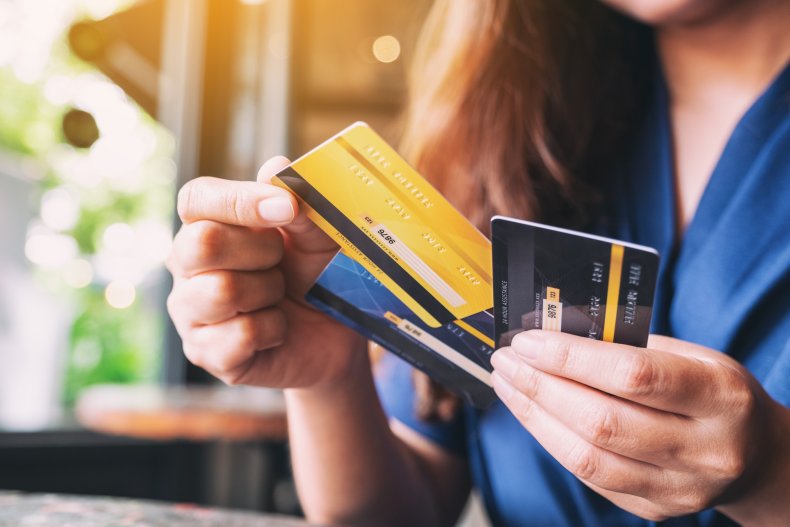 Credit cards often have lower interest rates than high-interest loans, making it easier for users to pay back their debts. But if users find themselves without jobs or federal financial relief, an inability to pay their credit card bills could negatively affect their credit scores, making it more difficult for them to acquire future bank, car, school and housing loans.
Elise Gould, a senior economist at the Economic Policy Institute, told Fox KTVU that if lower-income Americans are evicted, that too can endanger their chances of finding future housing.
At the beginning of September, the Trump Administration issued a national ban on evictions. After the ban was issued through the U.S. Centers for Disease Control and Prevention (CDC), many renters said they were still being evicted, according to NPR.
Critics of the CDC eviction ban say it lacked an enforcement mechanism to prevent landlords from actually evicting tenants, doesn't specify how landlords should collect back-owed rent and did nothing to help compensate property owners when they depend on rent money to pay for property maintenance or mortgages.
"We are disappointed that the administration has chosen to enact a federal eviction moratorium without the existence of dedicated, long-term funding for rental and unemployment assistance," Doug Bibby, president of the National Multifamily Housing Council, told NPR.
Amid new business restrictions in response to a resurgence of COVID-19 cases, an October 6 Economic Policy Institute (EPI) report found that there weren't enough jobs for everyone in need of work.
The EPI's report found only 6.5 million job openings for an estimated 13.1 million unemployed workers, with two unemployed workers competing for every single job opening.
On Thursday, Republican Representative Tom Reed of New York said that Congressional members are more focused on the outcome of Georgia's runoff Senate races, two elections that will determine party control of the upper chamber, than on negotiating a new COVID-19 stimulus package.
Newsweek reached out to Senate Majority Leader Mitch McConnell for comment.