Without TV Network to Air It, Miss USA Pageant Will Go On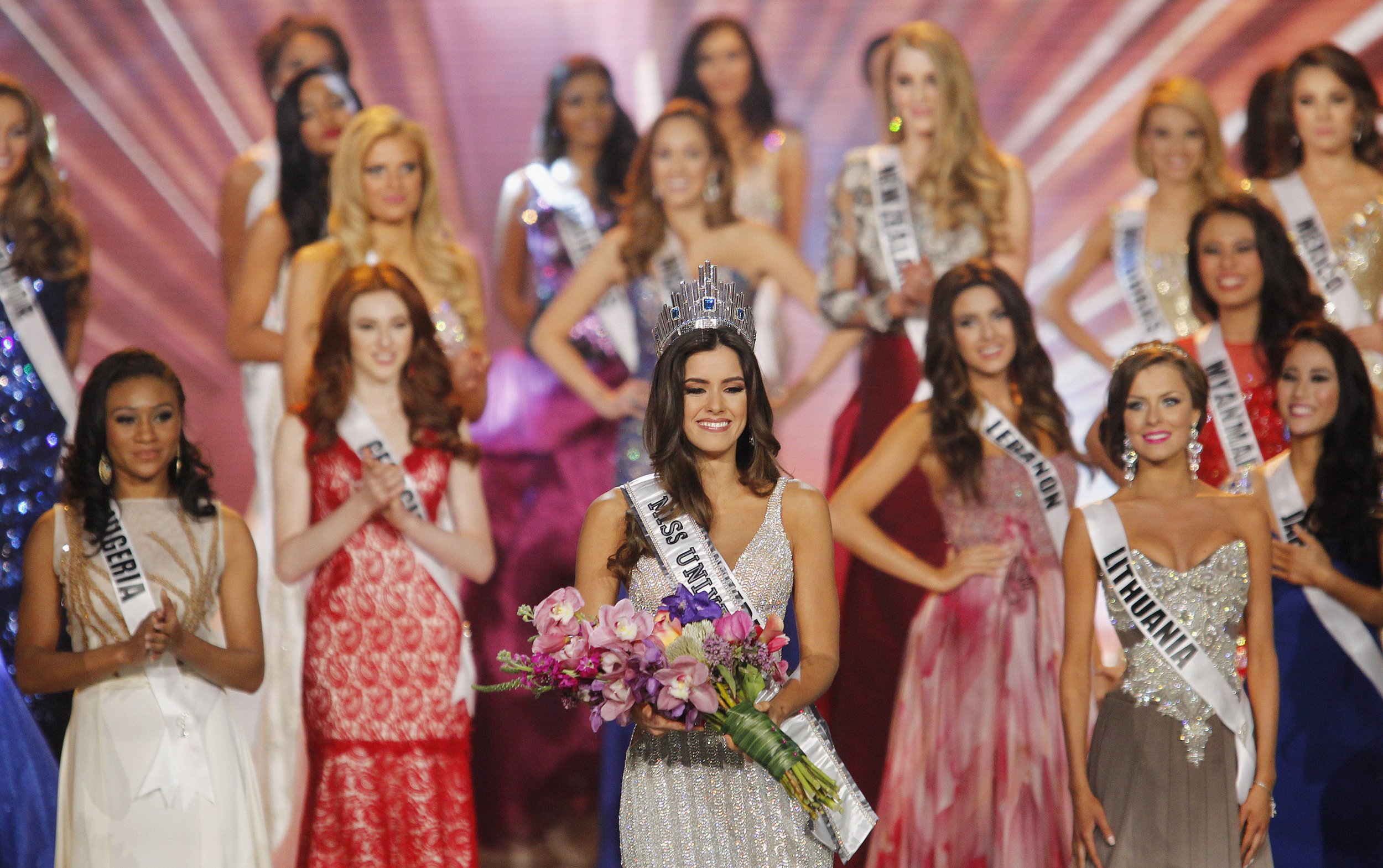 Despite not having a television network to air on, the Miss USA pageant will go forward as planned on July 12.
The fate of the pageant came into question after NBC and Univision cut ties with Donald Trump for racist remarks he made during his presidential run announcement speech. Trump is part owner of company which runs both Miss Universe and Miss USA.
"We are disheartened by recent events but the show will go on," the Miss Universe organization, which runs the upcoming Miss USA pageant, said in a statement on Tuesday. "We are moving forward, full-steam ahead as planned for the next two weeks, culminating in the crowning of a new Miss USA on July 12."
The organizers had hoped the pageant could transcend Trump's racist remarks: "While world politics and other influences will undoubtedly play a role, the pageant will always seek to transcend controversy. It is unfortunate that recent events beyond our control have only served to negatively impact the women who participate in the pageant, our state directors, our sponsors and our fans. We want our supporters to know we remain committed to them and we will be conducting the pageant, regardless of the current situation."
At least one pageant contestant has spoken out against the networks' decisions not to air the pageant. Alexis Railsback, Miss Kansas, told the Kansas City Star the pageant was "taking the brunt for Donald Trump's speech," which was "really unfortunate and kind of unfair." She added Trump "does not organize the pageant, he does not run what goes on. That's a personal decision that he made to make that speech and to run for president, and I don't think it is really related to the pageant in any way, other than the fact that he is the co-owner."
The pageant could still end up on television if another network picks it up or if NBC purchases the pageant organization outright. Trump said he plans to sue Univision and possibly NBC for cutting ties with him.