Donald Trump Did Not Stop a 1991 NYC Assault, Says Witness
President Donald Trump once claimed that he scared off a bat-yielding New Yorker from assaulting another person in 1991. More than 25 years later, an alleged witness has refuted Trump's claim.
"He came at the tail end of the event," Kathleen Romeo-Nunez, 43, told the New York Daily News on Thursday. Romeo-Nunez, then 16, was leaving a store near Times Square at the time and said "there was no opportunity" for Trump to actually stop the event.
On the night of the incident, Trump was in his limo on the way to a Paula Abdul concert with actress Marla Maples and another couple. Someone in the limo allegedly spotted an assailant with a bat.
An unidentified witness told the Daily News at the time that Trump intervened by yelling at the assailant, who may have been mugging someone, to "Put that bat down." The would-be attacker stopped and dropped the bat. Trump said the assailant "ran away" after the two engaged in conversation.
The New York Daily News reported that Romeo-Nunez arrived on scene as the incident was ending. Trump arrived a few minutes later, she said.
This is not the first time Trump has used the media to reframe his own narrative. It's been widely reported that throughout the 1970s, '80s and '90s, Trump became his own publicist, known as "John Miller" or "John Baron" (or Barron) as he granted interviews, boasting accomplishments.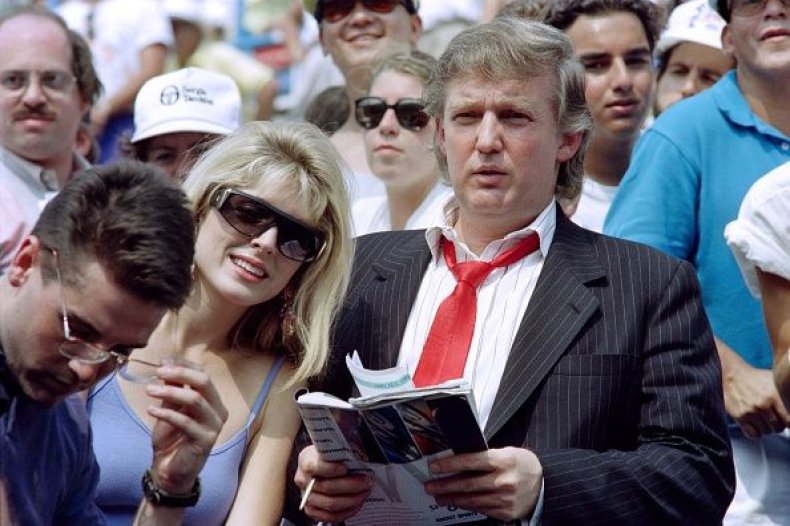 The 1991 incident resurfaced earlier this week after Trump said that he would have run into the Parkland, Florida high school and confronted the shooter, who took the lives of 17 students and faculty.
"You don't know until you're tested but I think I really believe I'd run in there even if I didn't have a weapon and I think most of the people in this room would have done that, too,'' Trump said. His remarks were quickly slammed at a White House meeting.