Witnesses Blame Song For Triggering Massive Brawl Involving 200 Teens in Virginia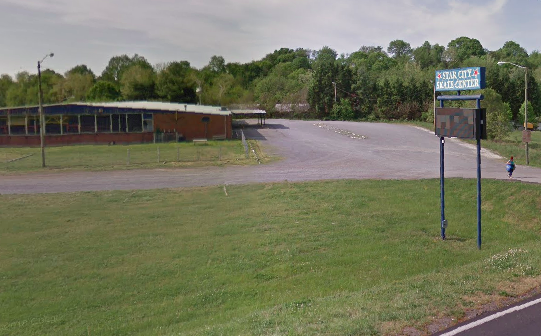 Two hundreds teens allegedly brawled at a Virginia roller skating rink over a song on Sunday, but Roanoke Police are still investigating what prompted the fistfight.
Police were called to Star City Skate Center on 140 Hershberger Road, Roanoke, around 12:30 a.m. on Sunday and found a fight involving 200 people, including teens and adults. There were reports that shots were fired, but authorities said they did not find evidence to confirm that theory, WDBJ reported.
Two witnesses told WFXR that the fight had started after a song triggered local gang tensions. The witnesses said that soon gang signs were put up and "95 percent" of the room dissolved into a fight.
Nicholas Gilliam Jr. told the TV station that no shots were fired but he saw at least one person holding a handgun. "They had it out. They were running with it," he said.
Another witness, 13-year-old Marques Davis, told WFXR that he was just focused on not getting hurt in the brawl. "Honestly, I didn't want to die. I did not want to die," he said.
The two boys said that after the fight inside the skating rink slowed down, it trickled outside to the parking lot.
Officers confirmed that there were no victims and that no suspects had been found. All of the teens were turned over to their parents or guardians. No arrests were made and the case remained under investigation.
Authorities urged anyone with information about the case to call Roanoke County Police's Officer Loan at 540-777-5229.
In July, a fight involving about 300 teens erupted on Broad Street in Philadelphia. Authorities searched for a small group of the teens, who fought and damaged property inside a Wendy's and another business, WPVI reported.
Police at the time said that investigators were looking into whether the fight had been a planned social media meet-up. At least two teens were hurt and some of the teens involved threw rocks towards police officers.
Police Commissioner Richard Ross said that most of the teens were not involved in any criminal activity. No arrest were made at the time.