The Witnesses Scheduled to Testify at Monday's January 6 Committee Hearing
A House special committee will resume its investigative hearings of the January 6 U.S. Capitol attacks on Monday morning with the former campaign manager for former President Donald Trump, an ex-political editor for Fox News and three other witnesses scheduled to testify.
The hearing is expected to begin around 10 a.m. ET on Monday and will also have daytime hearings on Wednesday and Thursday this week after a primetime hearing last Thursday night.
Bill Stepien
Highlighting the witness chair on Monday is Bill Stepien, who was once the campaign manager to Trump. Stepien worked on the Trump campaign in 2016 and then as the White House political director under Trump. During the late stages of Trump's campaign for re-election in 2020, Stepien was moved into the role as campaign director to replace Brad Parscale.
Stepien later became part of Trump's legal team challenging the 2020 vote count in several states. The committee on Monday is expected to question Stepien's role in the "Stop the Steal" movement.
Stepien is currently assisting the campaign for Harriet Hageman, a challenger to Wyoming Republican Representative Liz Cheney, who's vice-chair for the January 6 committee.
Stepien was subpoenaed last November.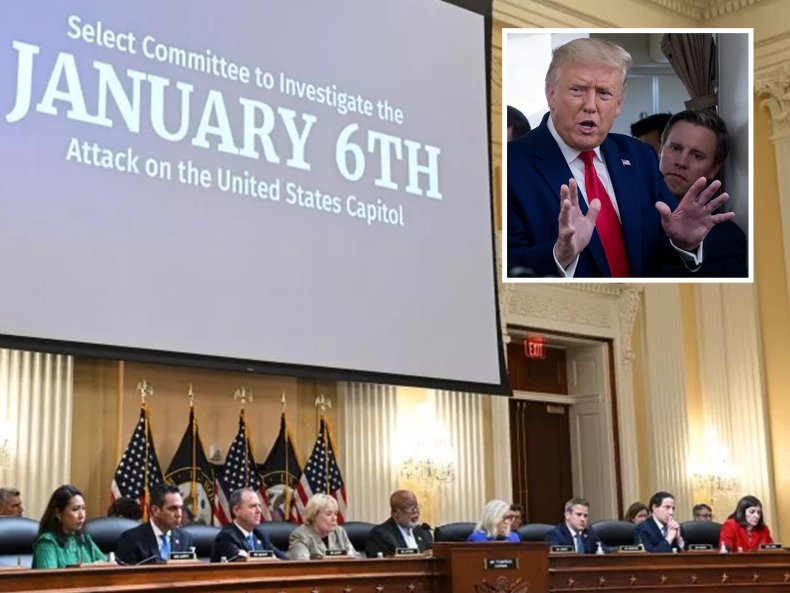 Chris Stirewalt
Also scheduled to testify Monday is Chris Stirewalt, the former political editor at Fox News. Stirewalt was part of a Fox News team that collectively decided to call Arizona for now-President Joe Biden on the night of the 2020 election. This enraged Trump and his campaign, leading to complaints about the cable news network.
Stirewalt said last week he hopes the American public is "clear-eyed and sturdy footed" after these upcoming days.
"This is the first time in history of the country that we really threatened the peaceful transfer of power," Stirewalt said in The Hill. "We need to make sure that doesn't happen in 2024."
Stirewalt, who is no longer at Fox News but is critical of the network, didn't say exactly what he would testify about on Monday. He penned an op-ed in the Los Angeles Times that stated "informational calories" for information-seeking Americans has "gotten worse" over time.
"Americans gorge themselves daily on empty informational calories, indulging their sugar fixes of self-affirming half-truths and even outright lies," Stirewalt wrote. "Can anyone really be surprised that the problem has gotten worse in the last few years?"
Benjamin Ginsberg
Attorney Benjamin Ginsberg is also scheduled to testify Monday. Ginsberg is a political science professor at Johns Hopkins University and a known conservative election lawyer. He has co-chaired the Presidential Commission on Election Administration, a committee that aims to improve election administration.
BJay Pak
The committee will also grill BJay Pak, a former U.S. attorney in Atlanta, Georgia. Pak, who became the first Korean American to serve as an attorney at that level, resigned just a few days before the Capitol Riots on January 6, 2021.
Al Schmidt
The fifth testimony Monday will come from former Philadelphia City Commissioner Al Schmidt, who served as the Republican election official for his city in 2020. When Schmidt refused to say his city's elections were rigged, it fumed Trump and his top campaign aides.