Low-cost airline Wizz Air has allowed customers to book flights from the United Kingdom to Ukraine in July after suspending them at the start of Russia's invasion.
On February 24 the carrier, whose routes cover much of eastern Europe, suspended its flights to Ukraine following the invasion by Russian forces.
At the time it said that "the safety of our passengers and crew remains our top priority" and added, "we hope that normality will return to Ukraine soon."
Its website still carries a notice that says "all Wizz Air flights to/from Ukraine are temporarily suspended until further notice."
However on Friday, Wizz Air's website let customers book twice-weekly flights from the U.K. to the Ukrainian capital starting from July 5.
In news shared by social media users, a one-way ticket for a flight from London Luton airport to Zhulyany airport in the Ukrainian capital was available for prices starting at £70.99 ($91). The next flight between the cities was available on Saturday July 9.
Flights from London Luton to Lviv were also available on Tuesdays and Saturdays starting from July 5.
As of Friday the British Foreign Office advised against all travel to Ukraine due to the war, saying "there is a real risk to life."
Last week, Interfax Ukraine reported that from July, Wizz Air flights are planned between Kyiv and Milan, Rome and Larnaca. There would also be routes with Warsaw as well as other Polish cities Wroclaw, Katowice and Gdansk.
Flights are planned to Budapest where the airline is based and also a twice weekly flight from the Ukrainian capital to Abu Dhabi would be available from the end of October.
At the start of the war, the airline canceled flights to Ukraine until March 26 inclusive, and in early March extended the cancellation until June. Passengers were given an offer to exchange tickets for flights with a later date, a refund or put them as a deposit on future tickets.
Newsweek has contacted Wizz Air for comment.
The war in Ukraine has had a huge impact on air travel. While Ukraine, Moldova, and part of Belarus's airspace were closed for safety reasons, some airlines decided to stopped flights to and from Russia to punish Moscow for the invasion.
Canada, the European Union and other European nations, such as Switzerland, have banned any plane owned, chartered or otherwise controlled by a Russian person from entering their airspace.
The Russian Civil Aviation Authority responded in kind by closing off its airspace to airlines from 36 nations.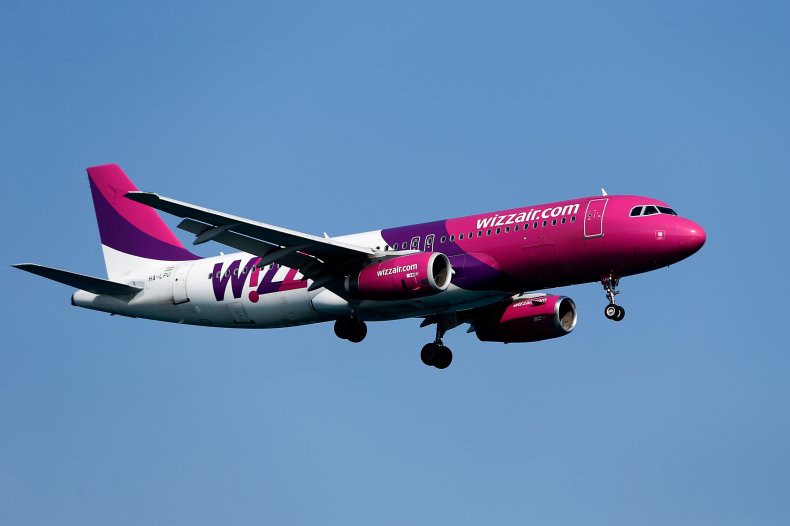 Update 04/22/22, 9:45 a.m. ET: This article has been updated with further information on flights and background.