WM Entertainment: Laun Leaves ONF Due to 'Personal Reasons'
K-pop fans all over the world woke up Friday to the news of Laun's sudden exit from boy band ONF. The group, which consists of six other members—Hyojin, E-Tion, J-Us, Wyatt, MK, and U, made its official debut with the album ON/OFF in 2017.
Their label, WF Entertainment, released a statement saying that Laun would be "halting all activities" with the group due to "personal reasons," and that his contract has been terminated. The message closed with good wishes for both Laun and the remaining members of ONF.
Upset fans took to twitter using the hashtag #ThankyouLaun to express their adoration for the K-pop idol and offer their support.
I can't believe so many idols left or got kicked out of their groups this year.
E'dawn, B.I, Laun.... stay strong Universe, iKONIC, and FUSE and any other fandom that had someone leave.#Kpop #ThankYouLaun #iKon #Pentagon #ONF #Universe #iKONIC #FUSE #StayStrong

Newsweek subscription offers >

— ig.dzarina_a.m.s (@dzarina_ams) August 23, 2019
The band—which is divided into two subgroups, ON and OFF—had been in the process of staging a fall comeback and released a series of teaser videos last week. Shortly after the announcement of Laun's departure, OFF subgroup leader J-Us shared a message fans of the group (affectionately known as "Fuse"), expressing the wide range of emotions both the fans and band members are feeling.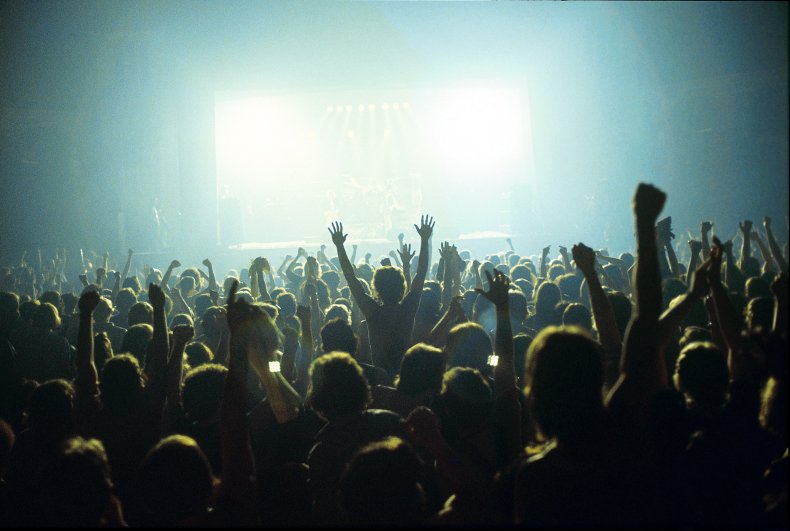 "After finding out the sudden news of Laun's departure, we are all puzzled and unsure of what to do for the time being," J-Us wrote. "However, I'm writing this post because I think that Fuse, even more so than us, must be feeling hurt, upset, and worried."
The OFF leader closed by writing "I think we're still too young to accept all of this as though it's all okay, and it's difficult, but we want to overcome these difficult moments and show Fuse how we've matured. With our comeback coming up, our ONF members are going to gather strength and try to show you a good image so that people aren't worried."
WM Entertainment: Laun Leaves ONF Due to 'Personal Reasons' | Culture