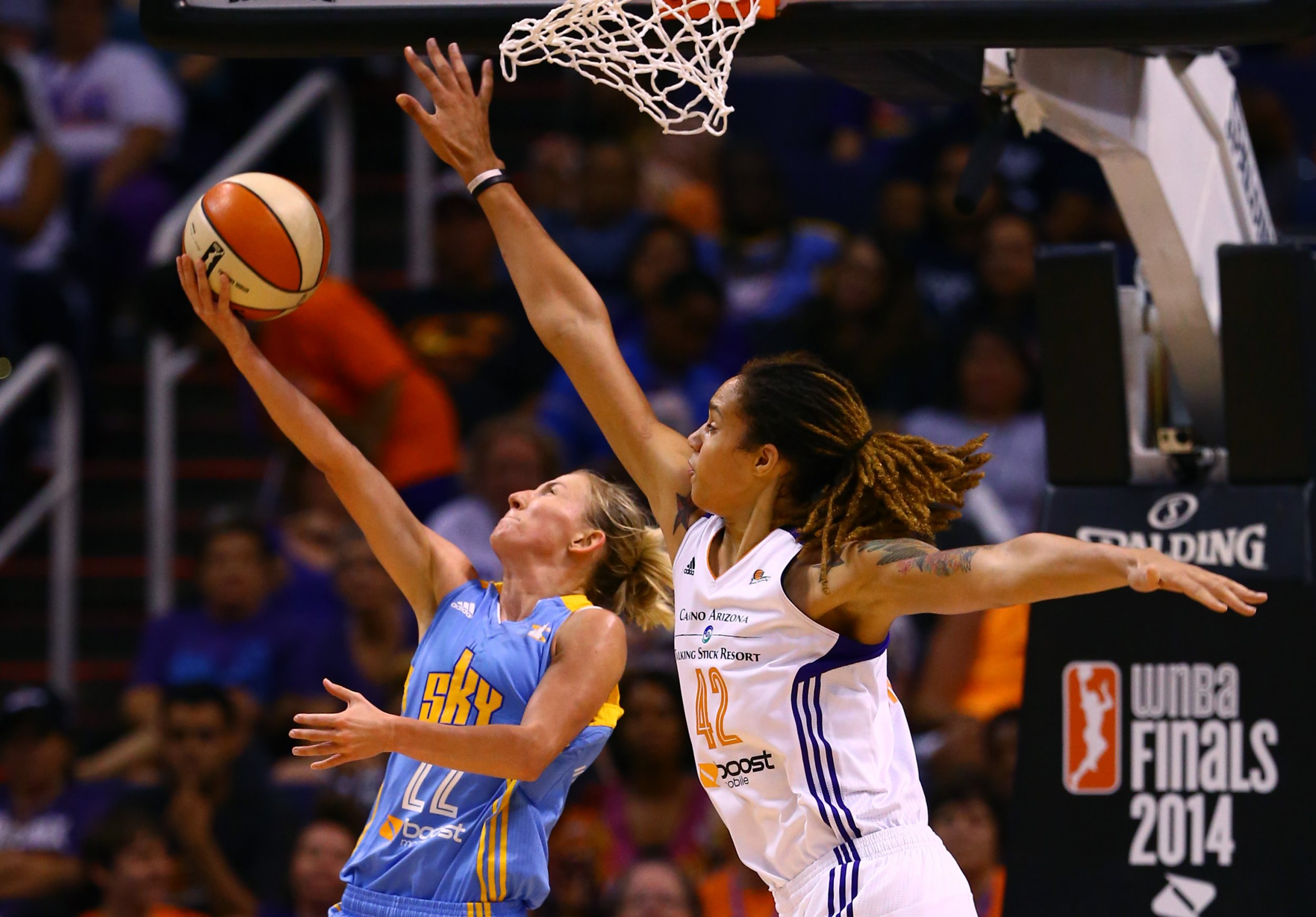 In the U.S., women's professional basketball is finally getting a chance to see the same numbers as men. No, not in their paychecks, but in the statistics kept for the league.
This week, the WNBA announced they would begin providing advanced analytics for all games on their website. "We have always offered traditional stats and box scores during the season," a WNBA spokesperson told Newsweek via email, "but with the growing demand of analytics, and our fans craving more stats, we felt heading into our 20th season was the perfect time to expand our statistical offerings." The advanced data will include a multitude of ratings, including Effective Field Goal Percentage, Player Impact Estimate, and Offensive and Defensive Pace.
The announcement comes not long after WNBA All-Star point guard Sue Bird lamented the lack of statistics for female sports in an article for the Player's Tribune. Calling the gap between available data for men's sports compared to women's "glaring," Bird said that more advanced stats help bring worth to players and teams. "Fans, players, executives and media value stats and information because it helps to tell a story that many are already invested in. And if they're not already invested, then it gives them a reason to be." From helping teams negotiate player contracts to giving fans a chance to know when their favorite guard is about to break a three-point record, stats help to up the significance of every game.
Tune into any sports talk show and you'll likely hear a debate over which team is most likely to win an upset, or which player is best equipped to defend against another. Sports announcers for men's games seem to have an endless stream of statistics to pull from when arguing with each other, and there's no question that debates increase interest in the sport. But the more miniscule details we know about male professional athletes, the more obvious the absence of female stats becomes.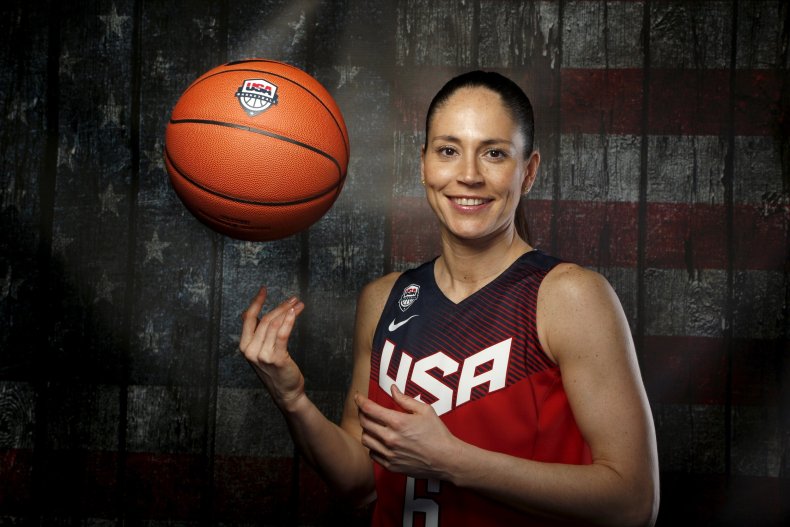 As FiveThirtyEight's Alison McCann put it last year, "It's pretty crazy that we know how much money Chris Bosh will make in 2018, but we don't know exactly how much money the former No. 1 draft pick Brittney Griner makes in the WNBA now."
Not only has there been a dearth of women's statistics to satisfy the public, their absence also means WNBA coaches have had to rely on NBA stats when forming game strategies. As Bird explained on FiveThirtyEight's Hot Take podcast, her coach Jenny Boucek would study numbers to figure out the best way to guard against a pick and roll, but all the data was coming from men's games. "What do the numbers show? Well, the numbers she's looking at are NBA numbers…does that apply to our game?" With the addition of advanced stats, the WNBA has the chance to up the level of play in the league. With the amount of positives that better data can yield, it's unfortunate it took 20 years for the numbers to be available.
According to the WNBA, the stats have been kept for the entirety of the league's existence. "We just needed to develop the infrastructure to support the data to be featured on WNBA.com, which we are in the process of doing now," the league told Newsweek. Currently, box scores and stats are available back to 2007, and the organization plans to have the entire history of the league available in the coming weeks.
Twenty years' worth of stats creates a considerable pool from which to draw comparisons and track progress. And there is certainly a hope that not only will fans be able to gain a deeper understanding of the game, but that available analytics will pique the interest of those who had previous paid attention to the league, including the ever growing fantasy sports sector. Currently, the two largest fantasy sports companies, DraftKings and FanDuel, do not offer WNBA fantasy leagues. But given that fantasy players rely heavily on stats, offering a WNBA league may not be as farfetched as it once seemed. And who knows, it may even be the first step in getting female professional athletes the actual numbers they deserve.