WNBA's MVP Denied Salary, Medical Exemption as Lyme Disease Sidelines Her
The WNBA starts its season in 10 days with a schedule shortened to just 22 regular-season games. The COVID-shortened season could take place without reigning MVP Elena Delle Donne, and not because of or coronavirus.
Delle Donne has Lyme Disease, a condition that weakens her immune system and likely puts her in a high-risk category. She requested a medical exemption from playing the shortened season, and she was denied by an WNBA panel.
Denial of a medical exemption means no salary for Delle Donne, who did not want her judgment based on her MVP status from last season, but as any other WNBA player. She also hoped the doctors would recognize her condition as serious enough to grant her an exemption.
"I hope they would treat me as 'Player X' and they see that I've been treated for something for nine years. They've seen my blood work; I've submitted everything," Delle Donne said in an ESPN report.
"So I really hope that wasn't the reason why this happened. I hope it's doctors just still being unaware of Lyme disease and not having Lyme-literate doctors on that panel, because I don't want to believe that's what happened. Unfortunately, it might be what happened."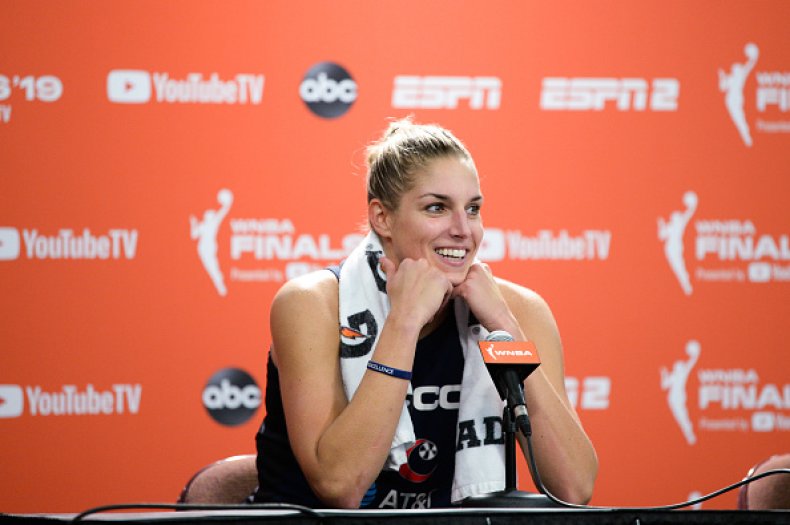 Delle Donne, who plays forward for the Washington Mystics, said she takes 64 pills each day in order to treat her disease. She acknowledges the long-term effects the drugs will have on her body, but she said her love of basketball is what keeps her going.
"I know taking that much medication every day probably doesn't have a great effect on my long-term health, but I love the game of basketball. I found a protocol that sometimes works for me and enables me to play," Delle Donne said. "But I think I'm just going to have to be way more open about my treatment, which I've been private about. Because medical things are not always open. But I think people deserve my honesty and deserve to see the fight that I go through just to have a normal life, let alone be on a basketball court."
Some WNBA players have chosen not to play the shortened season that begins July 25 in Bradenton, Florida at the IMG Academy because of the spread of coronavirus, and some others chose not to play so they can focus on social injustice issues that have swept the country over the last seven weeks.
Florida has become one of the hottest hot spots in the world for coronavirus, which prompted some players to opt out of playing over concerns of catching the virus. Those with high risks could apply for medical exemptions. If granted, they would still receive their salaries, even for games missed.
The Mystics said that Della Donne would be paid only is she were rehabbing a back injury, according to ESPN. Still, Delle Donne hopes the league recognizes the seriousness of her disease, but that she's thankful for what she's already achieved.
"Luckily, I'm privileged enough to be able to make a decision, and I know there are so many people through COVID who have lost jobs, who are going hungry, who don't have an option to make a choice whether to go to their job or not," she said. "I'm in a position now where, thank goodness ... it's never easy when you lose an entire salary, including endorsements, if I'm not playing.
"But I'm in a position where we can figure it out; we'll find a way to push through if my decision is to not go play. So we'll see what happens. Maybe this is good; maybe this is an awakening for me to speak out more about Lyme disease, to fight for the people who have been ignored for years, just like myself."