The Wolf at the Door in the Central African Republic | Opinion
Another hunger emergency underway where we need to act quickly to save lives is the Central African Republic. The hunger crisis is so severe that close to half of the population (2.2. million) has no idea where their next meal is coming from. Their only goal is to find enough food to survive another day.
Tragically this nation, which is the size of Texas, has largely been forgotten. But one way to remember the Central African Republic is every time we shop in a grocery, or go to a farm stand, as we take for granted having fresh produce available. In the Central African Republic they should also have plenty of food grown as well, as they have great farmland. But farmers cannot grow crops in a war zone.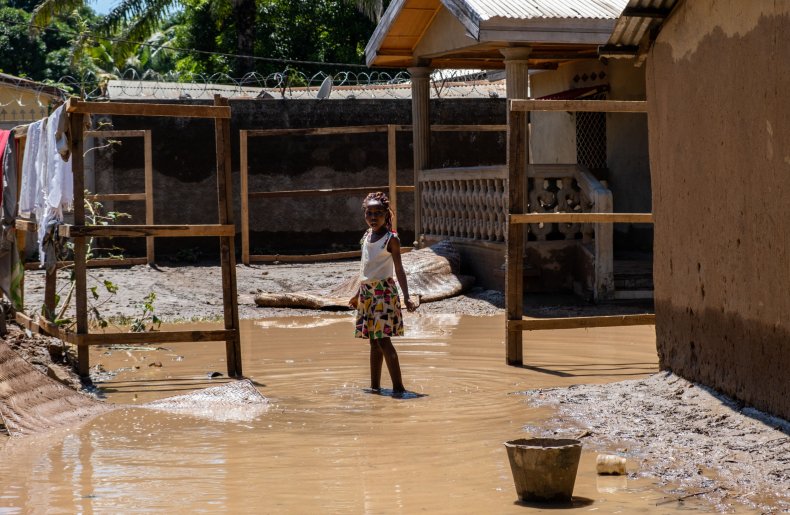 The United Nations said that in the Central African Republic, "People live in fear of attacks and abuses by armed groups, which limits their mobility and access to fields and forests for farming." In a land of potential abundance there is instead extreme hunger.
The old saying, "the wolf is at the door," applies to the Central African Republic, where famine is looming due to conflict with armed groups fighting the government. Everyday people are close to starving to death.
The U.N. World Food Program (WFP) warned that 638,000 people in the Central African Republic are currently in an emergency level of hunger (phase 4). They are just one step away from phase 5, which is famine and starvation. The WFP also warned that 22 sub-prefectures in the country are now close to falling into phase 4 hunger.
Since there is so little attention given to the Central African Republic, there is a shortage of donations. Food assistance programs lack enough funding to reach everyone in need. WFP is unfortunately having to reduce programs because of low donations. Rations for families have been scaled back as well as school feeding. What is most alarming is the reduction in life-saving child nutrition programs throughout the Central African Republic (CAR). According to the most recent WFP report, "Due to the lack of funding and shortage of nutritional products in CAR, no WFP activity for the prevention of acute malnutrition was implemented in June 2022."
The U.N.'s overall humanitarian plan for the Central African Republic is only 48 percent funded. The WFP, the leading hunger relief agency, needs about $70 million in funding through November of this year. It's urgent that donations increase to save as many lives as possible. The U.N. pleaded, "If the humanitarian response is not scaled up immediately, more than 2 million people will see their food situation deteriorate significantly." Catholic Relief Services and Mercy Corps are among the charities providing key food assistance in the Central African Republic at this critical time.
With many hunger emergencies unfolding, especially since the Russian invasion of Ukraine, it has become increasingly more challenging to fund relief missions. Governments need to step up food aid to help those in need.
What the Central African Republic needs is food and peace. We can help with donations to charities to give some hope and stability to the country. A long-term peace solution is up to the people themselves. But there is still reason to be optimistic.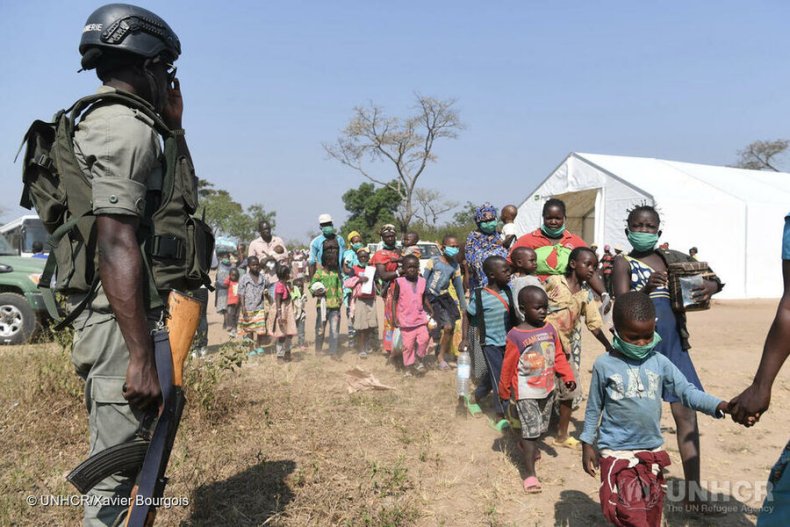 One of the initiatives taking place in the Central African Republic is building new settlements for those who have been displaced by violence. WFP, UNICEF, the Food and Agriculture Organization, International Medical Corps, World Vision and other charities are helping with this program.
One settlement has a road paved leading to it, with patrols for security to prevent armed attacks. In the new settlement, families have homes and farmland to grow crops.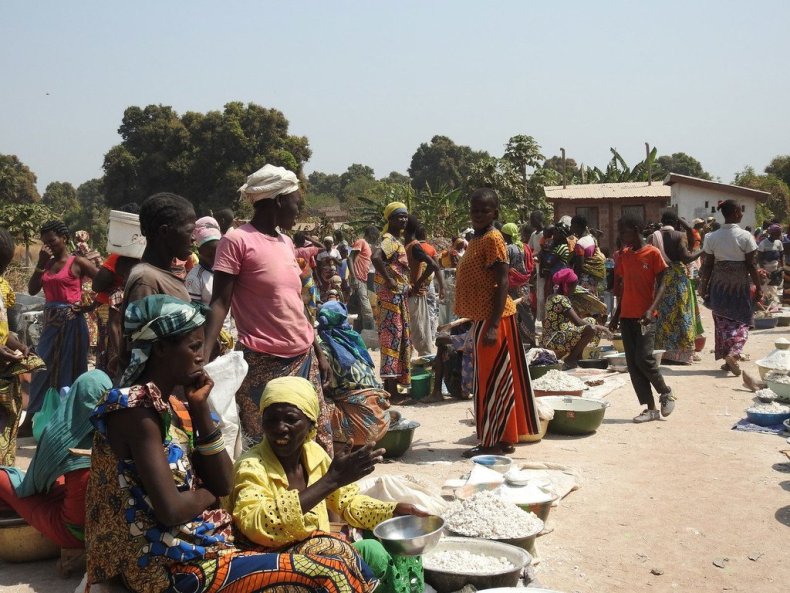 "This house and the large plot of land give me back the dignity I had before the conflict. They give me the strength to wake up every morning, get some food for my family and go about my business. My children's future will be filled with joy and not pain, which makes me very happy," exclaimed Ibrahim Hassan, a displaced father who received one of the new homes.
If everyone had Hassan's hope maybe violence and desperation would decrease. Perhaps the Central African Republic can have a future with homes and farms instead of armed groups, hunger and displacement.
William Lambers is an author who partnered with the U.N. World Food Program (WFP) on the book Ending World Hunger. His writings have been published by The Washington Post, History News Network, Cleveland's The Plain Dealer and many other news outlets. Lambers recently volunteered to write the Hunger Heroes section of WFP's online learning game Freerice.
The views expressed in this article are the writer's own.