Wolf Hunting Event Breeds Controversy in Idaho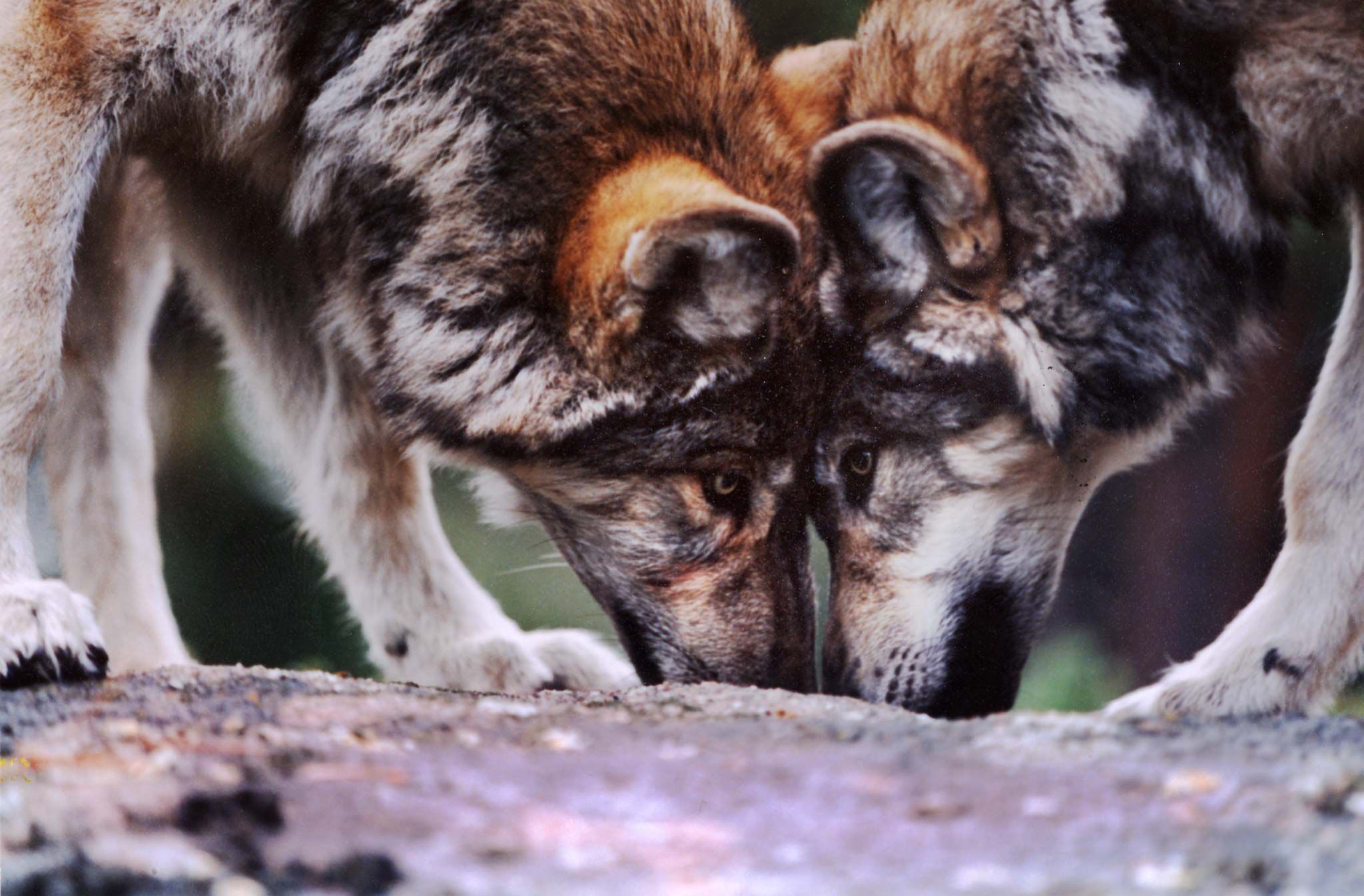 Hunters in Salmon, Idaho, are just over halfway through a controversial wolf- and coyote-hunting contest hosted by the Idaho for Wildlife Organization.
This is the group's second year hosting the four-day Predator Hunting Contest and Fur Rendezvous, more commonly referred to as a hunting derby. Steve Alder, executive director of Idaho for Wildlife, says the event—this year's derby attracted more than 125 hunters—is geared at controlling the local predator population and teaching kids and families hunting and survival skills. The team that bags the greatest number of each animal receives a $1,000 cash prize.
Non-participating attendees also stand to profit: Hunters can sell a wolf pelt for up to $600, and a number of licensed fur buyers attend the derby. Most hunters are looking to sell an entire animal, as a taxidermied mount of a wolf is a pricey and prized item for collectors.
The Predator Hunting Contest takes place in Salmon, a quiet town of about 3,000 residents. The hunt brings an influx of tourism dollars to Salmon, but it has also been a source of controversy. Lisa Kauffman, Idaho State Director for The Humane Society, told Newsweek the event is "a wolf massacre," echoing a statement the group made last year. "Rewarding shooters, including young children, with prizes takes us back to an earlier era of wanton killing that so many of us thought was an ugly, ignorant and closed chapter in our history," she said.
There has also been debate in Salmon about the land being used for the hunting derby. Alder organized the hunt to curb predator populations in Idaho, with the support of local ranchers. Many ranchers happily offered up their own property for the hunters to use, hoping their livestock would be more protected from predatory animals.
Idaho for Wildlife also initially received permission to use lands from the U.S. Forest Service and Idaho Bureau of Land Management (BLM.) In October of this year, BLM extended a 5-year permit to the group to use the land for the hunt. In November, the permit was revoked; BLM cited more than 50,000 complaints against the derby, as well as several lawsuits. "The state issued the permit, they were getting bombarded with animal rights activists' threats so badly, and they were looking to pull the permit for any reason," Alder told Newsweek. "We offered to waive any fees for entrance, so it is a non-profit event where donations would go to charity, but our permit was still pulled."
BLM did not respond to requests for comment.
Alder noted that hunters will likely still venture onto BLM property during the derby, but said any kills made in that area will not count toward the contest totals. Even without the extra land, Alder said the remaining property offered by ranchers is more than sufficient.
In Idaho, children as young as 10 can hunt as long as they have a parent mentor present, and Alder believes the derby benefits Idaho's young hunters. "We tailor it around this time of year for family, to let the kids get out to learn to hunt, gun safety and survival skills," he said.
Alder also thinks this is the year hunters will actually catch a wolf. Last year, 21 coyotes were killed but no wolves, which are notoriously difficult to hunt. Wolf-hunting is legal in Idaho, which offers five tags (permits to kill) per hunter, plus five more for trappers. "I think we will get a wolf or two this year. We have an extra day and with the cold weather, we have a lot of people focused on wolves, expert hunters," Alder said.
Though some wolves may be harmed in the derby, BLM does not believe the hunt poses any significant environmental impact.