Wolf Pack Escapes Zoo Enclosures in Visiting Hours, Prompting Shutdown; 4 Wolves Shot Dead
A pack of nine wolves fled from enclosures during visiting hours at a French zoo, pushing local authorities to temporarily shut down the zoo and forcing park personnel to fatally shoot four of the animals, officials said.
The wolves damaged safety latches and climbed a fence within the Trois Vallées zoo in Montredon-Labessonnie, southern France, but no injuries were reported, according to BBC News. People were immediately evacuated from the zoo, according to owner Sauveur Ferrara.
The pack never left the grounds; however, four of them were fatally shot due to "dangerous behavior," Fabien Chollet, a local official, told AFP News on Friday. The rest were taken back to their enclosures and anesthetized.
"There were not many people in the zoo at the time and at no time was the public in immediate danger," Chollet said.
Ferrara told the news agency that the wolves had just arrived at the park, which is home to more than 600 animals, including monkeys and lions.
"Due to the abnormal and dangerous behavior of some of them, four wolves were sadly killed by the park personnel," Ferrara said, according to AFP News.
The zoo's website has a message to visitors that reads: "Due to urgent works the zoo is closed from December 23 to mid-January 2022" without mentioning further details.
Trois Vallées zoo previously closed per an order by French Minister of Ecological Transition Barbara Pompili, who cited the safety of workers and the well-being of animals as reasons for the shutdown. However, the decision was overturned by a court shortly afterward, according to BBC News.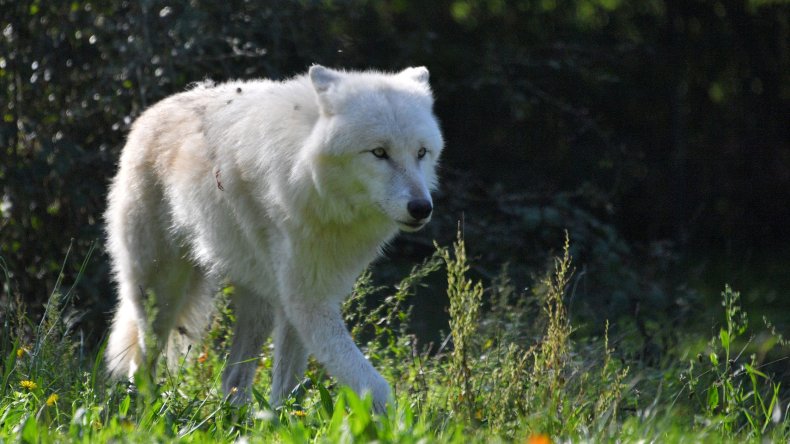 A similar incident took place in the German town of Lünebach in 2018 when local authorities urged residents to stay at home after a group of lions broke out of a zoo.
The escaping pack included two lions, two tigers, a bear and a jaguar who left the Eifel Zoo. The bear was fatally shot during the incident.
The group of wild animals reportedly made their escape after a storm flooded the zoo overnight and destroyed the enclosures. The floodwater pulled earth from under the enclosures, allowing the animals to flee as the river ran past the zoo destroying its banks.
This past February, a zookeeper was killed on Indonesia's Borneo island after two Sumatran tigers escaped from Sinka Zoo after rain also destroyed their enclosures, according to BBC News. The zookeeper reportedly had bite marks and scratches on his body.