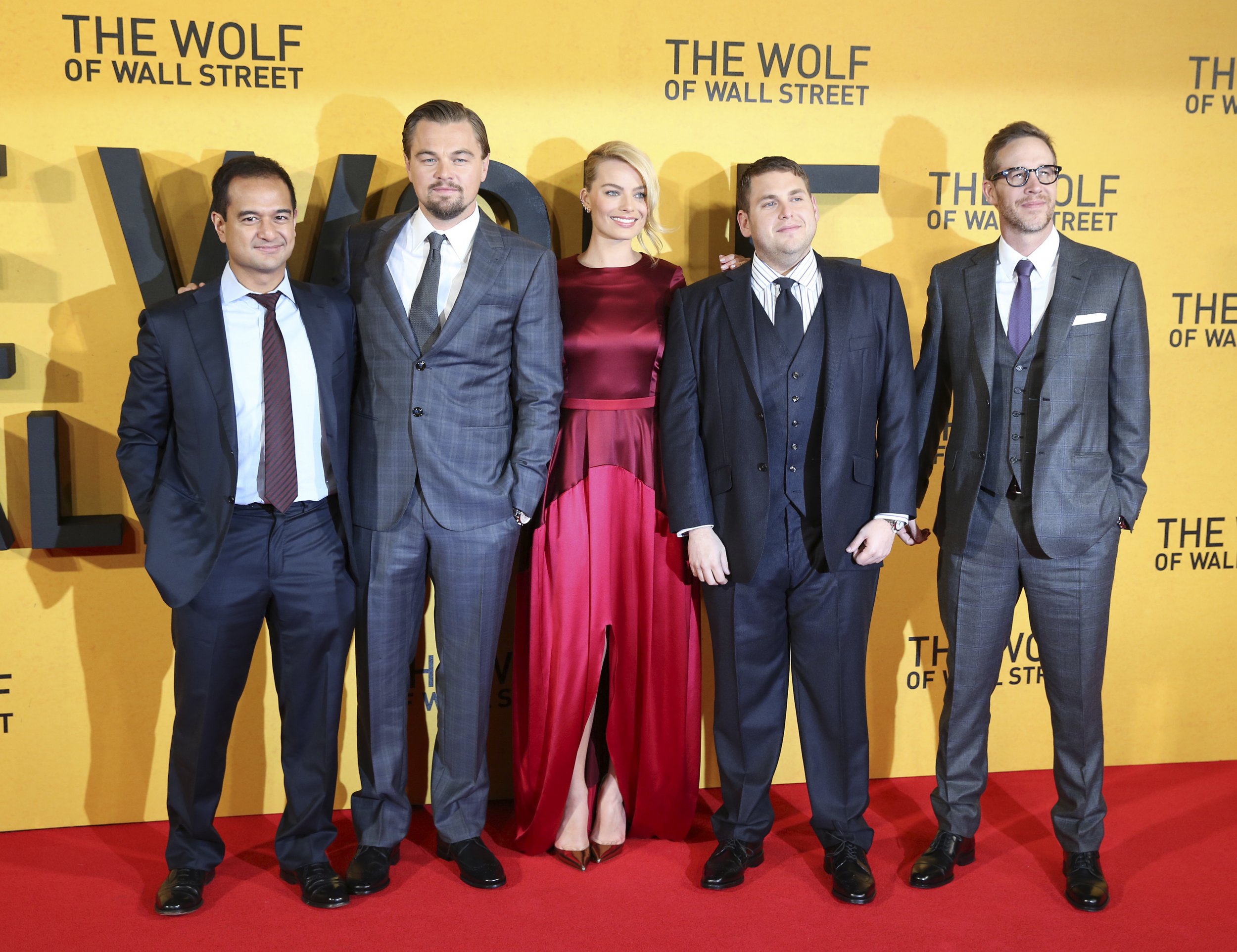 Have dinner-and-a-movie date nights devolved into takeout-and-laptop lie-ins? Possibly, judging from this year's numbers on movie theater attendance and digital streaming (both legal and illegal).
People are going to movie theaters less and less these days. A Nielsen report from earlier this month reveals that attendance at movie theaters dropped 15 percent in the first nine months of 2014 for 12-to-24-year-olds, once the largest movie-going demographic. Overall box office sales went down by 4 percent this year compared with 2013, according to The New York Times's David Carr.
With the accessibility of digital streaming, it seems that many viewers are choosing to stay in and watch movies. The same Nielsen survey found that 87 percent of 12-to-24 year-olds say they stream movies, and 36 percent of those said they stream more videos than they did just a year ago.
Many viewers aren't even going the legal route, as evidenced by Variety's list of the most pirated films list of 2014. The top 20 most popular films were together downloaded over 483 million times.
Martin Scorsese's opus-length The Wolf of Wall Street led the list with over 30 million downloads in 2014, despite being released the year before, followed closely by the popular animated flick Frozen with 29.9 million downloads, according to Variety.
The third slot, which went to RoboCop exposes a flaw with the data assembled by piracy-tracking firm Excipio. MGM's 2014 remake of RoboCop bears the exact same name as the 1987 original that spawned it—so both films, combined, comprise nearly 30 million downloads, but it's unclear whether one bore more weight than the other. Excipio compiled the data by tracking the number of films that were downloaded legally and legally.
The report notes that there may be an error in the ranking of the 2014 Kellan Lutz–starring film The Legend of Hercules as well, which comes in at No. 8 on the pirated list. It's unclear whether this data also include downloads of Hercules, a film which also debuted in 2014, starring Dwayne "the Rock" Johnson in the titular role. Excipio confirmed to Variety that Hercules hadn't been as popular of a download as The Legend of Hercules, although the former had been more popular during its theatrical wide release.
Besides RoboCop, science-fiction films were well-represented; 2013 space drama Gravity took fourth place, with 29.4 million downloads, and Divergent reeled in over 20 million downloads. Action films led the pack, though, with The Hobbit: The Desolation of Smaug clocking in at over 27 million downloads, and Thor: The Dark World and Captain America: The Winter Soldier breaking over 25 million downloads.
A full list of the top 20 pirated films this year:
1. The Wolf of Wall Street: 30.035 million (Paramount, December 25, 2013)
2. Frozen: 29.919 million (Disney, November 27, 2013)
3. RoboCop: 29.879 million (MGM, February 12, 2014; and Orion, July 17, 1987)
4. Gravity: 29.357 million (Warner Bros., October 4, 2013)
5. The Hobbit: The Desolation of Smaug": 27.627 million (Warner Bros., December 13, 2013)
6. Thor: The Dark World:25.749 million (Disney/Marvel, November 8, 2013)
7. Captain America: The Winter Soldier: 25.628 million (Disney/Marvel, April 4, 2014)
8. The Legend of Hercules: 25.137 million (Summit, January 10, 2014)
9. X-Men: Days of Future Past: 24.380 million (20th Century Fox, May 23, 2014)
10. 12 Years a Slave: 23.653 million (Fox Searchlight, October 18, 2013)
11. The Hunger Games: Catching Fire: 23.543 million (Lionsgate, November 22, 2013)
12. American Hustle: 23.143 million (Sony/Columbia, December 13, 2013)
13. 300: Rise of an Empire: 23.096 million (Warner Bros., March 7, 2014)
14. Transformers: Age of Extinction: 21.65 million (Paramount, June 27, 2014)
15. Godzilla:20.956 million (Warner Bros., May 16, 2014)
16. Noah: 20.334 million (Paramount, March 28, 2014)
17. Divergent: 20.312 million (Lionsgate, March 21, 2014)
18. Edge of Tomorrow: 20.299 million (Warner Bros., June 6, 2014)
19. Captain Phillips:19.817 million (Sony/Columbia, October 11, 2013)
20. Lone Survivor: 19.130 million (Universal, December 25, 2013)