Wolfdogs Attack Woman at Husband's Sanctuary, Leaving Her Seriously Injured
A 69-year-old woman was attacked by three wolfdog hybrids yesterday at a sanctuary in British Columbia, Canada.
The woman, identified as Sally Allan, was feeding the animals—a breed mix of wolves and domestic dogs—at the SWELL Wolf Education Centre, south of Nanaimo. She lives onsite with her husband, Gary R. Allan, who owns the education center and has dedicated his life to educating the public about wolves.
Sally Allan is thought to have been feeding the dogs in their pen when she was attacked, at around 9.30 a.m. local time.
Her husband was able to rescue her from the pen and get help. She was first treated by paramedics before being airlifted to the hospital in critical condition. She suffered serious but not life-threatening injuries to her face, legs, and arms, as well as potential skeletal injuries.
The Nanaimo Royal Canadian Mounted Police (RCMP) said in a press release: "Investigators learned that the three animals involved are a mixture of wolf and domestic dog and were housed in a secure pen, situated on private property.
"The woman entered the pen as she has many times before, and for unknown reasons, the animals attacked her."
Gary O'Brien, with the Nanaimo Police, told Chek News: "They've had these animals for several years, she's gone in a hundred times before. There's never been an incident."
Although the wolfdogs are not classified as wild animals, the British Columbia Conservation Officer Service was also on the scene. The animals involved in the attack on the woman have since been euthanized.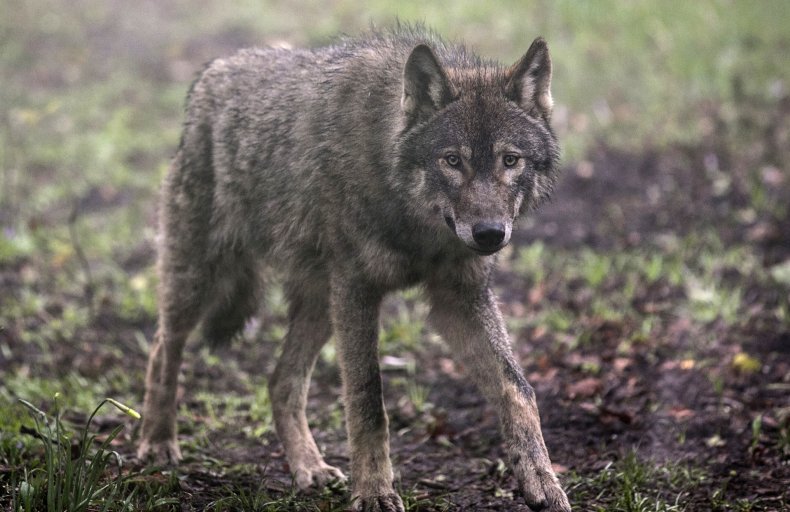 The SWELL Wolf Education Centre was established in South Wellington to educate the public about wolves, according to Nanaimo News Bulletin.
Since 2006, Gary R. Allan has educated people with his wolf-dog hybrid named Tundra, who is 90 percent wolf. Tundra is tamed and lives inside the Allans' home, unlike the semi-wild wolfdogs who attacked Mrs. Allan.
"Wolves and dogs are interfertile, meaning they can breed and produce viable offspring," according to the International Wolf Center, "in other words, wolves can interbreed with dogs, and their offspring are capable of producing offspring themselves.
"Although hybrids can occur naturally in the wild, they are rare because the territorial nature of wolves leads them to protect their home ranges from intruding canines such as dogs, coyotes, and other wolves."
Newsweek has contacted the SWELL Wolf Education Centre for comment.