Woman 'With 11 Husbands' Buried Alive and Stoned to Death by Islamic Militants in Somalia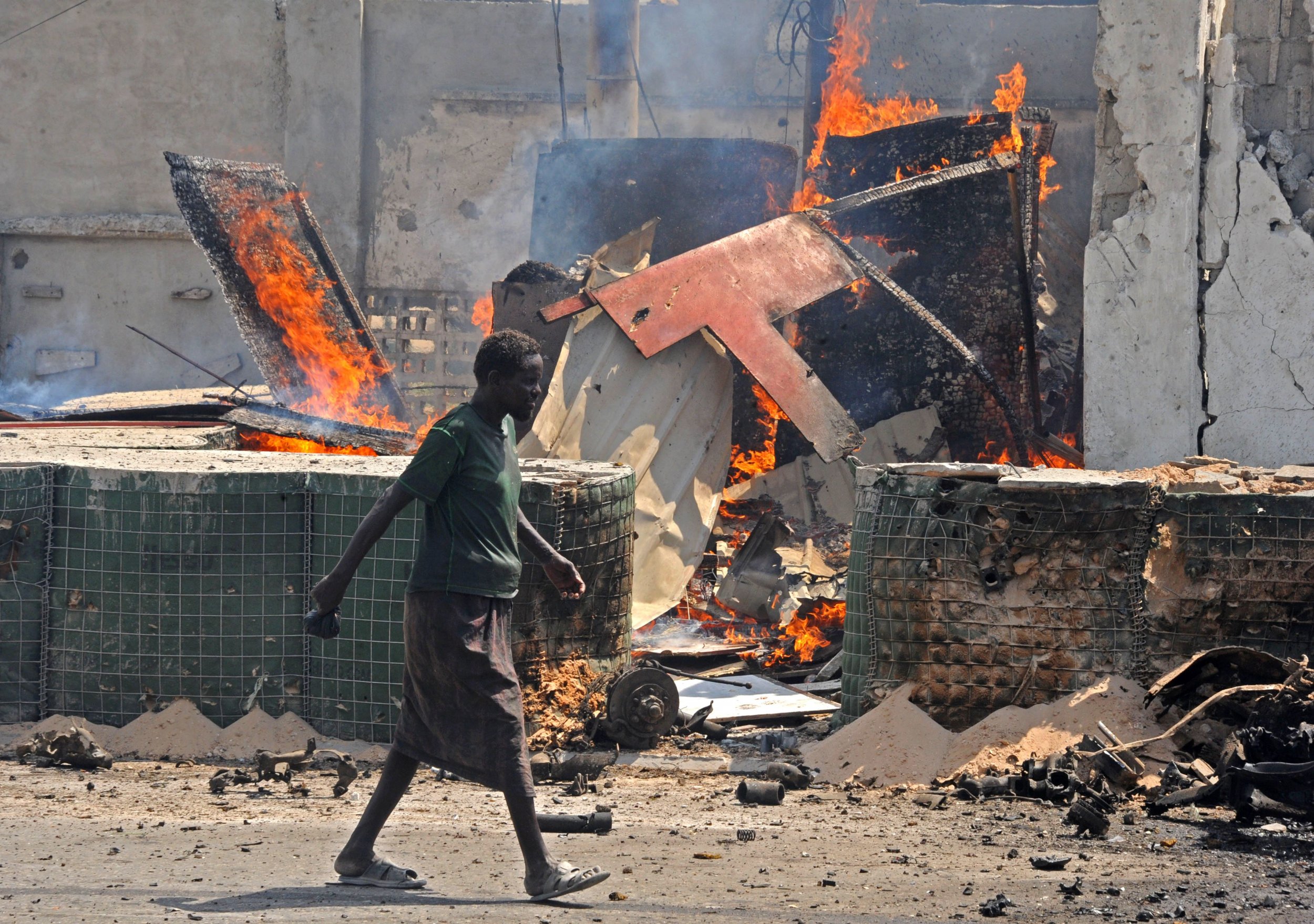 A woman accused of having 11 husbands was stoned to death in Somalia by members of the Islamic militant group Al-Shabab.
The woman, Shukri Abdullahi Warsame, was buried up to her neck and pelted with stones until she died, according to reports. Local officials told reporters that the woman had been brought to court by a group of men who all claimed that she was his wife, but that she had not legally divorced anyone. The Islamic group in charge of the southern Somali town where she lived imposed the death penalty.
Al-Shabab means "the Youth" in Arabic, and the group actively promotes a Saudi-inspired Wahhabi version of Islam— one that stresses the purity of Islam's first generation, as well as God's absolute sovereignty—and practices a strict form of Sharia law. According to Islamic law, women are forbidden from having more than one husband while men can have up to four wives.
Divorce is permitted under Islamic law but only with the consent of the husband, or of an Islamic court.
Due to the country's strict gender norms, some experts said gender-based violence is a major problem across all of Somalia, but especially in areas controlled by Al-Shabab. The militant group is currently fighting a U.N.–backed government in Somalia, and frequently carries out terror attacks against targets in the capital.
"Outside of areas under the control of the Federal Government of Somalia, Somali women and girls face threats of sexual and gender-based violence from al-Shabaab. In al-Shabaab controlled areas, militants have been responsible for numerous acts of violence against girls and women, including rape, forced marriage, corporal punishment, and killing…Al-Shabaab has further inflicted violence against Somali women and girls by way of hudood, or physical punishment of those they deem to have violated Sharia, or Islamic law," according to a 2014 report from Human Rights Watch.
"For example, on August 21, 2012, al-Shabaab militants dragged a female tea seller from a bus near the town of Baidoa and beheaded her because she had refused to stop selling tea to members of the Transitional Federal Government," the report said.