Woman Accused of Hit on Kim Jong Un's Brother Freed After Claiming She Thought She Was on Reality TV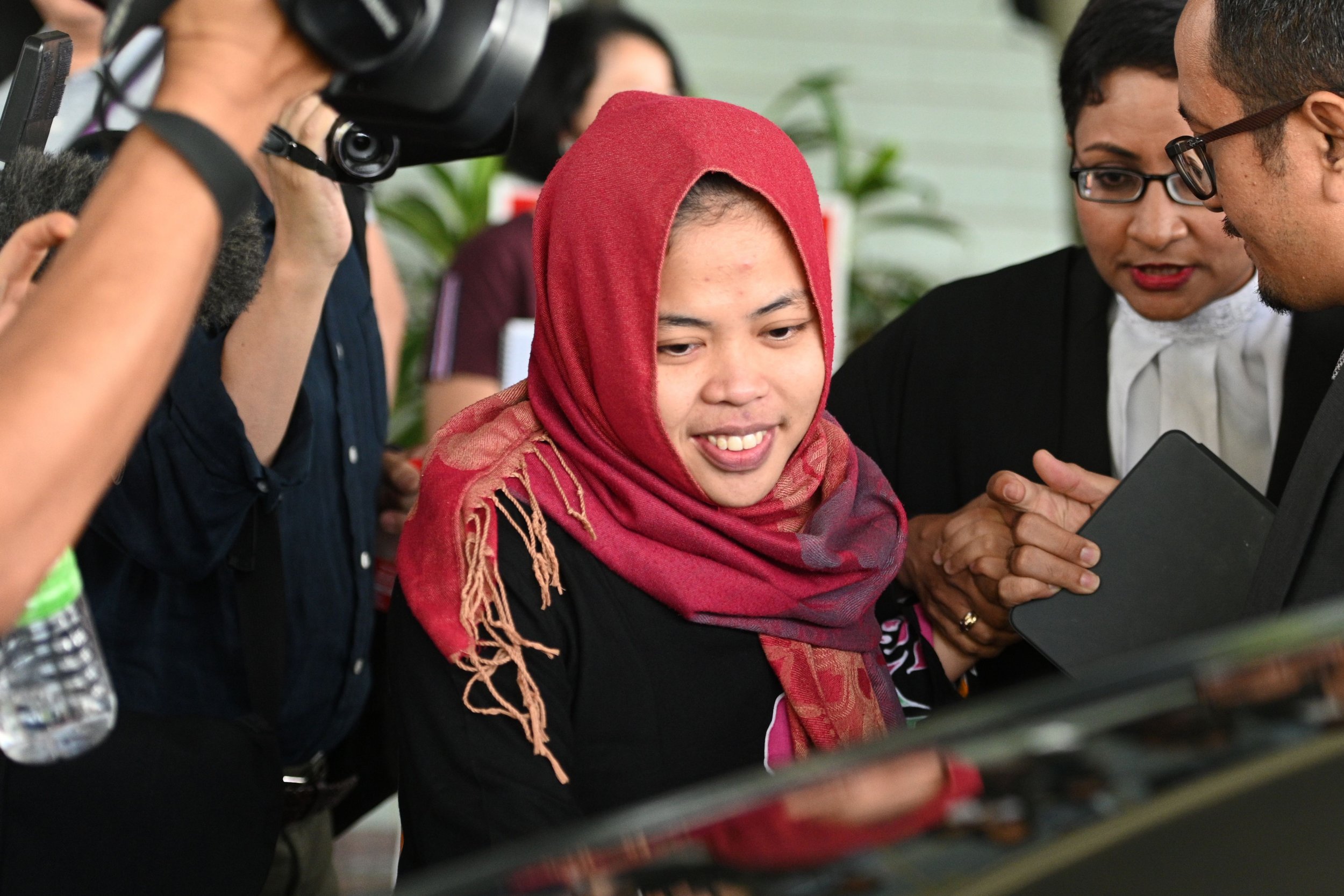 One of two women accused of killing Kim Jong Nam, the half-brother of North Korean leader Kim Jong Un, was freed suddenly on Monday after months of claiming she had been duped into carrying out the hit, believing she was on a reality TV show.
CNN reported that Siti Aisyah, an Indonesian national, was freed after Malaysian prosecutors withdrew all charges against her. She is now expected to return to Indonesia later today after spending two years behind bars.
Speaking to reporters, Aisyah said she was "shocked" by the news of her own release and hugged her co-defendant Doan Thi Huong. The fate of the Vietnamese national, who has also claimed she was tricked by North Korean agents into carrying out the hit, remains unclear.
Prosecutors have not dropped the charges against Huong, a move characterized by her lawyer as "unfair." Her trial is scheduled to resume on Thursday.
The pair were arrested and charged with the murder of Kim Jong Nam, once the heir apparent to his father's regime in North Korea, in February 2017. Authorities have said the older half-brother of Kim Jong Un died after he was exposed to the nerve agent VX in Kuala Lumpur Airport. The deadly chemical killed him within minutes.
According to GQ, which reported extensively on the assassination, Aisyah and then Huong smeared the liquid across the member of North Korea's ruling family and then ran off into the crowd at the airport. The United Nations has classified the liquid VX as a weapon of mass destruction. The CDC has said the nerve agent is the "most potent of all nerve agents."
The two women have claimed they believed they were involved in a reality TV prank show when they smeared the nerve agent on Kim Jong Nam. Their intent was to embarrass rather than kill him, their defense attorneys said.
The decision to release Aisyah follows months of lobbying by Indonesia's diplomats. A letter released by the Indonesian Law and Human Rights Ministry asked that Malaysian officials take into account the countries' "good relations" when considering Aisyah's fate.
Four North Koreans have also been charged with Kim's killing. Their whereabouts remain unknown. Pyongyang has repeatedly claimed it had nothing to do with Kim's killing, though analysts have claimed the half-brother may have been viewed as a threat by Kim Jong Un.