Woman Accused of Holding Four Teens At Gunpoint When They Tried To Sell Her Products For A School Fundraiser
An Arkansas woman has been arrested after reportedly holding four teens at gunpoint when they approached her home last week.
The incident occurred on August 7 in Wynne, Arkansas when four teenagers decided to walk around a neighborhood to sell discount cards for their high school football team. The four boys, all of whom are black, reportedly sold the cards by going door-to-door in the neighborhood, WMCTV reported.
According to a statement given to WMCTV by the Wynne School District, two of the football players were wearing their team jerseys while they sold the cards.
Around 10 a.m. Aug. 7, Wynne police responded to a call regarding "suspicious persons" on Morningside Drive and arrived to discover the four teenagers lying on the ground while the owner of the home, Jerri Kelly, held them all at gunpoint, WMC said. The teens were instructed to stand when the officers arrived and then the athletes explained they were at the home to sell the discount cards for the football team.
One of the teens, who didn't appear on camera and whose name was not reported, told
WREG
that Kelly met them with a gun as they walked up the driveway and told them to get on the ground, spread their legs and keep their hands behind their backs. The teen said Kelly then asked who they were and they tried to explain. However, Kelly still called 911 and made the boys lie on the ground until officers arrived.
The 16-year-old's grandmother, who also requested she not be identified by WREG, said her grandson told her, "Grandma, if she'd had shot me, I had made my peace with God."
The father of two of the athletes spoke to
WHBQ
and said the incident "makes me feel that if they had moved in any type of way then she would have shot and killed my boys and maybe their friends." He added that he believes Kelly racially profiled the teenagers.
The man also refused to show his face on camera or give his name for fear of retaliation.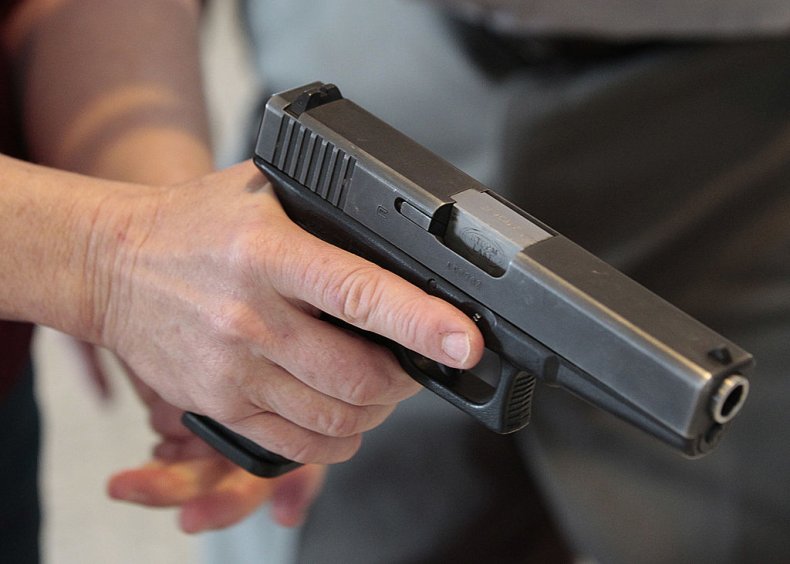 A resident of the neighborhood, Bill Winkler told WMC that it's not unusual to see athletes selling the cards in the area. "Usually, it's right before football season, late summer or early fall the kids were out selling these discount cards," Winkler said, adding that the altercation with Kelly and the athletes leaves him concerned about the safety of the kids and the neighborhood.
"They're just kids. You worry about your neighborhood, and you wonder who is this person," he said.
Though the incident occurred on Aug. 7, 46-year-old Kelly wasn't arrested until Monday, something which Wynne Police Chief Jackie Clark attributed to the investigation into the altercation. Kelly was charged with four counts of aggravated assault, false imprisonment and endangering the welfare of a minor.
However, some people believe that Kelly might have been given special treatment since she is the wife of Cross County Jail Administrator Joe Kelly. Cross County is where Wynne, a town with a population of fewer than 8,000 people, is located.
Cross County Sheriff David West told WMC that Kelly did not get any special treatment when she was booked into the Cross County Jail on Monday. "I'm professional. My department is professional. There was no special treatment. She went through the steps just like any other person would," West said.
Kelly was issued a $10,000 bond, which was paid shortly after she was booked into jail. However, Kelly has no mugshot on file, which West said was due to Kelly experiencing a "medical issue" as she went through booking.
Kelly's brother told WHBQ that she is disabled and experiences seizures and her reaction was because she felt threatened by the students.
The Wynne School District said the incident has led them to examine the district's fundraising process and that they may ban students from going door-to-door.
"We intend to review all methods of fundraising used by school groups in grades K-12 to ensure the safety of our children," Wynne Superintendent Carl Easley said in a statement.