Woman Accused of Killing Lookalike to Fake Own Death
A woman is accused of seeking out a lookalike of herself and murdering her—all in a bid to fake her own death, authorities revealed on Monday.
In what German news outlets are calling a case of "doppelganger murder," Sharaban K, a 23-year-old beautician of Iraqi descent from Munich, is accused of seeking out women who resembled her closely on social media, and then killing one of them in order to go into hiding, The Guardian reports. She and other figures related to the case are referred to using their first names and last initials, as is customary in Germany.
The case began when police first discovered a dead body in August splattered with blood and left in a parked Mercedes in Ingolstadt, a city roughly 82 kilometers (60 miles) north of Munich. While initially identified by her family as Sharaban K, an autopsy later cast doubt on the true identity of the victim.
Police were eventually able to identify the body as a different woman entirely, Khadidja O, a 23-year-old Algerian beauty blogger from the nearby state of Baden-Württemberg. Due to similarities in their complexion and straight black hair, as well as the heavy makeup the body was found wearing, police stated the victim and Sharaban K were "strikingly alike" in appearance.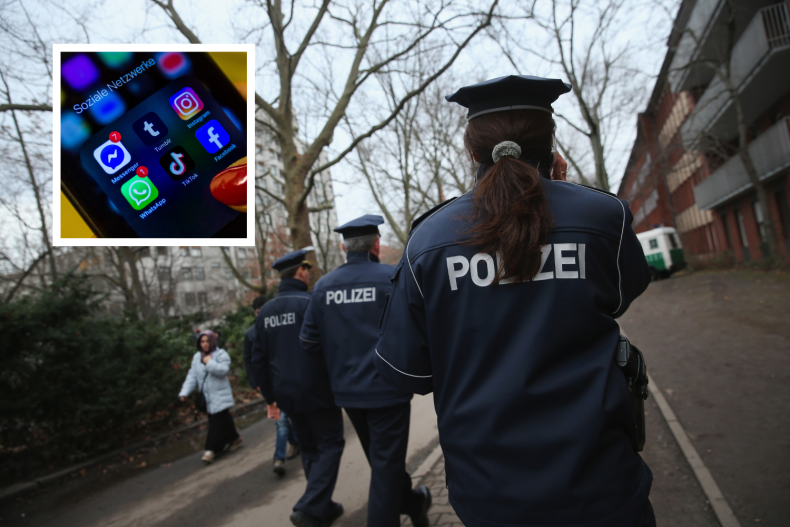 Sharaban K and a friend accused of aiding in the scheme, Sheqir K, were detained by police on August 19, though the full extent of the case and their alleged motives were not publically disclosed by authorities until Monday. It is currently believed that a family dispute led Sharaban K to seek a way to fake her own death.
"Investigations have led us to assume that the accused wanted to go into hiding because of a family dispute and fake her own death to that effect," Veronika Grieser, a member of the Ingolstadt state prosecutor's office, said in a statement.
Grieser further explained that investigations discovered had turned up numerous attempts by Sharaban K to reach out to women who resembled herself on social media in the week before the alleged murder, operating under aliases and attempting to set up meetings with the women. Many of these attempts were unsuccessful, but she ultimately managed to set up a meeting with Khadidja O by making a "cosmetics offer," according to The Guardian.
Sheqir K and Sharaban K are accused of picking up the woman together, bringing her to a forested area between Heilbronn and Ingolstadt, and stabbing her to death. Arrest warrants were issued for both women on Thursday and Friday. They each face life in prison if convicted.
"The crime weapon has not been found, but the evidence is overwhelming," a police spokesperson Andreas Aichele told the Bild, a German tabloid newspaper. "The victim was killed with over 50 thrusts of the knife, the face completely disfigured."
Newsweek reached out to authorities in Ingolstadt for comment.