Woman Accuses Local Business of Harassment, Doxing After She Left Negative Yelp Review
A TikToker accused a New York City business of harassing and doxing her after she left a negative Yelp review.
In the video, Chloe Tong who goes by @UrbanBling on TikTok explained that in September, she posted a video to TikTok about how one business messed up her Louboutins. She said she never mentioned the business' name but said people could message her if they wanted to know.
Tong explained that a few weeks later, on October 14, she left an anonymous one-star review on the business's Yelp page saying she was unhappy with her experience.
"The staff's very knowledgeable but their workmanship is extremely shoddy," she wrote in the review. She said all the pairs of Louboutins she brought to the business for resoling were resoled "improperly" and she said that that several were repainted and there was leftover glue residue.
At the end of the review, she mentioned a different business that she personally recommended for luxury shoe repair.
The video continued by showing the company, Vince's Village Cobbler, replying to Tong's comment and accused her of being sponsored by the repair shop she mentioned.
"As a social media manager for a small business, I could NEVER imagine responding to a client this way," one user commented on the video.
"That's terrible customer service and business ethics," another wrote.
A study by Harvard Business Review actually found that replying in a professional manner to customers' comments, both negative and positive, results in better overall reviews. Many more managers have begun publicly replying to reviews by offering solutions and apologizing on the company's behalf.
The study found that replying to positive reviews had the same benefits as responding to negative ones. But it is important to always remain professional with the customer, even if the negative comment feels insulting.
By responding constructively and apologizing, customers feel that their experience matters to the business and also offers solutions for reestablishing a positive relationship between management and the customer.
In Tong's case, however, the manager of Vince's Village Cobbler began calling her "delusional" and even publicly released her name in an edited response to her review. Tong also said that she "felt baffled by the unprofessionalism" and proceeded to post a screenshot of her review onto Instagram and tag the business.
She also said in the video that she sent photos of her shoes to the company via Instagram DM so they would know the review came from her. She also explained that her review was not sponsored by another business.
Vince's Village Cobbler replied to Tong's message asking that she please delete her review and resolve the issue in person. Tong claimed the business continued messaging her on Instagram DM asking her to remove her stories. She also claimed the business called her more than eight times and she had to block them on Instagram.
In the video, she also showed a text message allegedly from the business saying they edited their response to her review and that they hoped to "never hear from or see you ever again." In the adjusted response, the business released her first and last name and her social media account. The response also called her "crazy" and "dissociated from reality."
The response also said that the business would normally "respond much more professionally" but that they felt unable to do so with her "riling her followers up, like a rabid teenager."
Some customers have gone to the business's Yelp page and called out Tong for "abusing" her power as an influencer. However, other commenters experienced similar responses when they left a negative review.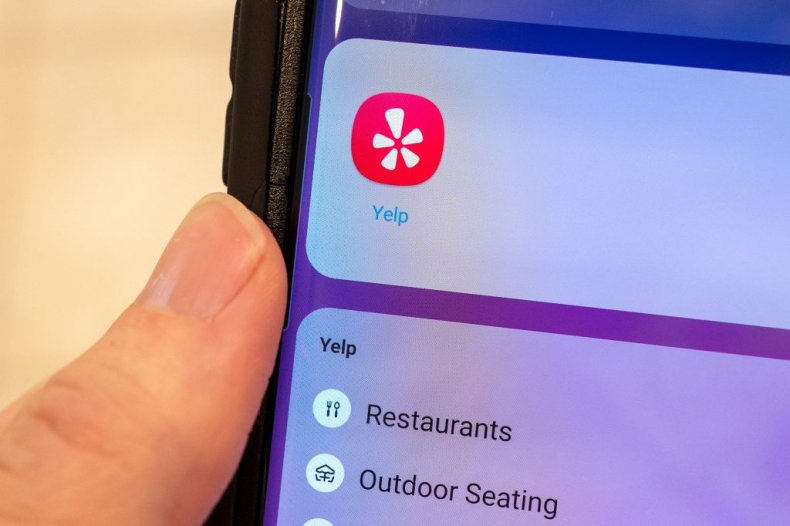 In one review from August, Vincent R. told the reviewee that he apologized for her unpleasant experience, but that if she really wanted to help small businesses, he would "recommend bringing up any issues/concerns to management instead of immediately writing a negative review."
Users in the comments of the video told Tong that she should sue for doxing her private information and she replied that she just needed a good NY lawyer. But she did ask users to leave the business alone and stop leaving negative reviews.