Woman Accuses Uber Driver of $150 Scam Attempt: 'Check Your Charges'
In a now-viral set of videos, a Texas woman said an Uber driver tried to scam her out of $150.
The videos were posted to TikTok on August 2 and 3 by Mia Prado, who wrote: "Make sure y'all check your charges, don't let these scammers get you." The posts have amassed more than 4.7 million views and thousands of comments while highlighting a scam known as "vomit fraud."
In her first video, Prado said she and her friends called an Uber one morning at 5 a.m. and wound up being picked up by a "nice college kid" in a BMW. They made it home safely, but two days later, Prado's card was hit with a $150 cleaning charge. She immediately texted her friends and confirmed that no one had made a mess inside the car. Then, she contacted Uber.
"Uber [sent] photos of hella gross throw up on [the] side door," the video's text overlay read. "Ain't no way."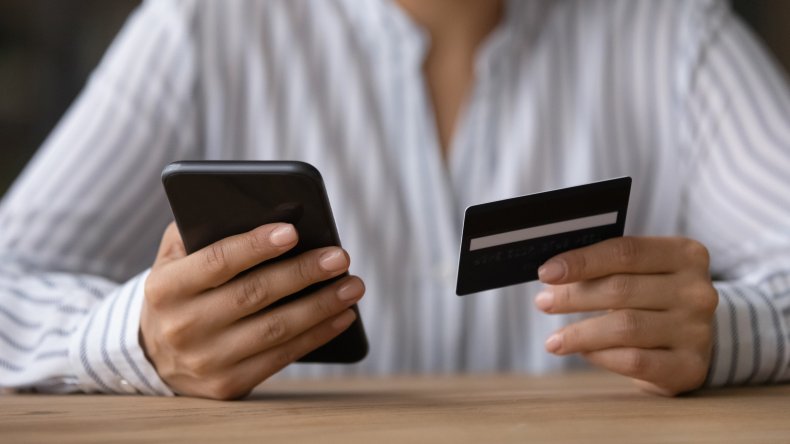 As it turns out, the mess wasn't theirs, Prado said, who added that the photo wasn't even taken inside the same car they were in.
"[The] BMW was brand new and had interior accent lights on the door," read the video's text overlay in Prado's second video. "The picture had crusty leather and no lights."
She sent the picture to a friend, who quickly found the image after Googling the phrase "throw up in car." When Prado sent the evidence to Uber, she received a full refund.
"[The driver] probably thought we were mad lit and wouldn't remember anything," the text overlay said.
Uber Vomit Fraud
On its website, company policy states that riders are responsible for messes made to the interior or exterior of a vehicle. The company charges $20 for spilled food or drink; $80 for "significant liquid messes" that require "special products" to clean; and $150 for significant amounts of bodily fluid such as vomit.
Unfortunately, some drivers have taken advantage of this policy throughout the years in a scheme known as "vomit fraud," in which drivers fake "cases of passengers being sick in cars to charge them additional fees."
"[Drivers have] been doing it for a long time," an unnamed Uber driver told The Miami Herald in 2018. "Many people don't review their emails or credit card statements, so the drivers wind up pocketing the $80 or $150."
Viewers React
Several of Prado's viewers said they've also fallen victim to this scam, with some sharing how they dealt with it.
"This has happened to me twice already and had to threaten Uber with legal action before they removed the charge. I now take videos of the back [seat]," Alex said.
"Same thing happened to me [so] I asked for a time-stamped photo. They couldn't provide it and gave me a refund," BornaTwin wrote.
"Uber did that to us. The driver said we left liquid on his seats. None of us had drinks. $80 charge and Uber didn't take our side," Emily said.
Alicia Garside added: "This happened to me! An Uber driver charged me a cleaning fee for a ride I CANCELLED. Literally never even got in the car."
Newsweek has reached out to Mia Prado for comment.
Other Viral Moments
In August, online commenters praised a purported Uber driver for his "patience" in dealing with a "belligerent" passenger.
And in July, an Uber driver went viral for stating that he wasn't tipped for a ride that had multiple stops, resulting in a payout of only $5.69.