Internet Up in Arms After Dad Leaves Kids' Inheritance to His Third Wife
A daughter is seeking advice after discovering her father lied to her about her inheritance, and left everything to his third wife.
The woman posted her dilemma to Mumsnet, under @user1493035447, which has received 179 comments since being posted on Tuesday.
She explained her mom passed away in 1993, and unbeknownst to the family, she had a secret life insurance policy. It paid off the mortgage on the house they lived in, which her parents bought together.
The woman, who has siblings, explained their dad soon remarried a "psychopath." But their father assured his kids he had a will in place, telling them they would get the house if anything happened to him.
She wrote: "The marriage didn't last and he again remarried a foreign bride. At the time I was a student and I told my dad of my concerns—if anything were to happen to him it would have impacted the feasibility of my studies but he assured me that my siblings and I would be taken care of.
"The subject didn't crop up again until late last year when he was terminally ill. In the intervening years he kept telling all his family and friends how wealthy his wife was, and this is something I believed as I was aware she has at least 2 houses of her own."
But he dropped a bombshell on the family, thought to be based in the U.K., last year.
"Last year however my dad announced that he had no will and everything would go to his wife. My siblings and I were shocked. Firstly he had lied when we were younger and if something had happened to him it would have left the family home to his psychopathic wife, and she would just have abandoned us. It would have made life very difficult for us," she said.
While she realized he had also lied to their granny, who left him half her estate.
The woman continued: "We are now in a position where the wife is getting everything, the house my mum helped pay for and my granny's estate. I don't want to sound entitled as I don't need the money, and would be just as happy seeing it go to a charity that helped my parents."
She added her sister, who was "struggling to pay for childcare," resented their father. To make matters worse, it seems she discovered her dad wasn't as hard up as he made out, as she found out he had a lot of money in his account.
Lastly, she added: "To complicate matters further he told me he wanted his ashes buried with my mum's. However this is something the wife has developed amnesia over and she is in possession of both sets of ashes."
In the comments she updated followers to confirm her dad since passed away, saying there is "no closure," adding: "I tried discussing the will situation when I found out it was a lie but he got very aggressive and said it was none of my business."
While she added: "My mum would be speechless hearing this."
She summed up saying: "I think it is a word of warning to everyone out there to write a fool proof will and even leave things to your children of that is what you ultimately want. It is a complete mess."
Numerous people offered sympathy for her situation, as Chippymunks wrote: "The lying about having a will is really weird."
BloomingTrees wrote: "I second getting solicitor advice. It is strange he said he had a will if he didn't. Do you have any proof he said he had a will ( emails for example.)"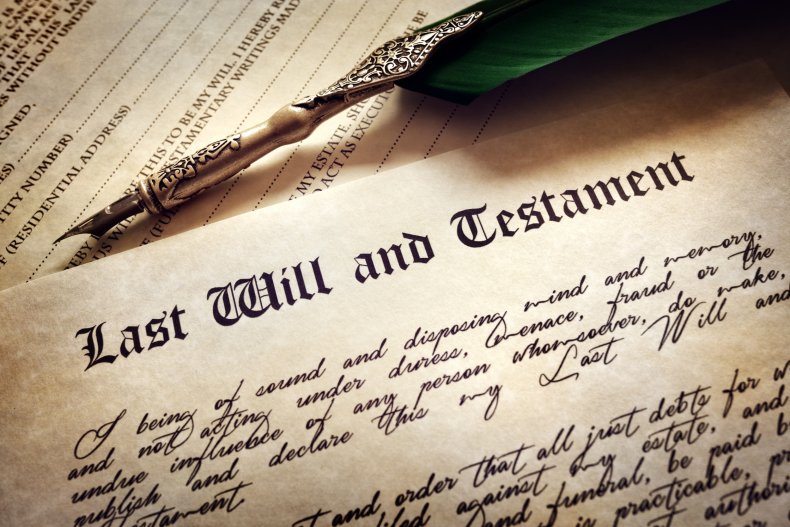 TasteTheMeatNotTheHeat advised: "You need some good legal advice. This whole situation is very odd and I wouldn't just take this at face value."
And Changemusthappen added: "This is exactly why I am leaving my share of everything to my children, I have will logged with a solicitor and my children know about it. I am so sorry for you OP I really hope you get this sorted and get what your mum would have wanted you to have."
As it's believed they're in the U.K., the rules state that when a person dies with no will, this is called "an intestate person."
The Citizens Advice Bureau explained: "Only married or civil partners and some other close relatives can inherit under the rules of intestacy.
"Married partners or civil partners inherit under the rules of intestacy only if they are actually married or in a civil partnership at the time of death.
"If there are surviving children, grandchildren or great grandchildren of the person who died and the estate is valued at more than £270,000, the partner will inherit: all the personal property and belongings of the person who has died, and the first £270,000 of the estate, and half of the remaining estate."