Woman Allegedly Moved to First Class After Reporting Man for Watching Porn
A video has gone viral on TikTok after a woman shared her "uncomfortable" experience on a recent flight when she was seated next to a "creep."
The video, posted by TikToker @a1iengir1, whose name is Melanie Scholfield has now been viewed over 500,000 times.
"[W]hen the old man you're sitting next to on the place starts watching plane p@rn so you tell the flight attendants and now you're sitting first class," Scholfield wrote in text overlaid onto footage of her seated on the airplane.
"[O]nly cried for like ten minutes so we're gucci," she writes in the caption.
CBS News reported in 2020 that there is no national database recording instances of sexual misconduct on airplanes making it difficult to address the issue though it does appear to be a growing problem.
A 2018 survey by the Association of Flight Attendants-CWA found that more than two-thirds of flight attendants reported being sexually harassed on the job, CBS reported. Additionally, one in five flight attendants said they have received reports of passengers assaulting other passengers.
In a follow-up video, Scholfield explains the events that led up to her changing seats on the flight.
She said after sitting down next to the man, he put his arms on both armrests, taking up a lot of space in the two-person row.
"I'm like squished against the window, and I'm like instantly very uncomfortable and kinda creeped out," she said.
She said after a minute she began to feel "annoyed" and "concerned" and looked over at the man to find that the man had typed "sex on a plane" into this phone.
Then she says, he began watching pornography where people were engaging in sexual acts on an airplane.
Scholfield told Newsweek over email that she thinks the move was an intentional attempt to make her feel uncomfortable, noting that he turned his phone sideways when he began watching the videos.
"It could not be more obvious," she said.
In the video explaining the encounter, she said after witnessing what the man was doing, she got up from her seat and ran to the front of the plane to speak with a flight attendant.
"I'm crying, I'm already freaking out because I have already been sexually assaulted, I have been through a lot of trauma already so this was just like icing on the cake," she said.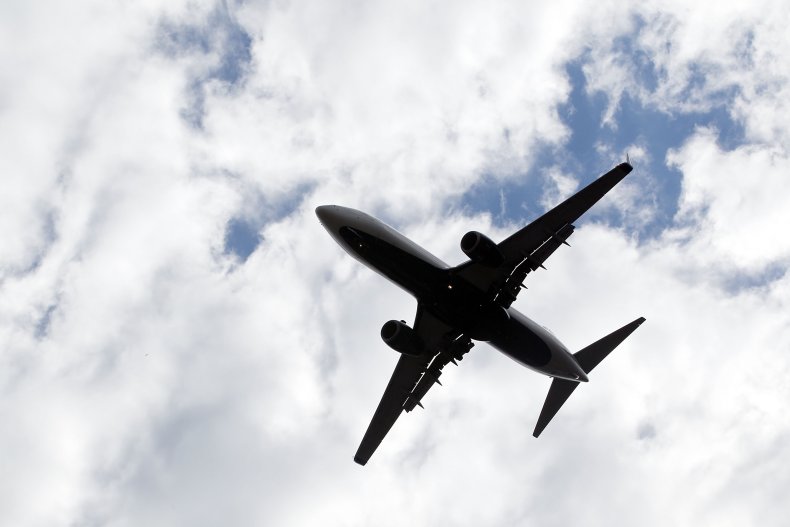 After a few minutes, the flight attendants collected her things from her seat and moved Scholfield to first class. For the remainder of the flight, she cried and attempted to calm down.
"I'm grateful that the flight attendants helped me, I'm glad I was able to remove myself from the situation," Scholfield said. "Who knows what would have happened if I stayed there."
Scholfield told Newsweek that she was surprised by the attention the video got as well as some of the comments she received.
"While there were tons of people supporting me, there were a lot of men defending the creep who did this to me and victim blaming me for what I experienced," she said. "One man said 'your poor precious little feelings' and another said 'that's why females will fall.' That was surprising."
She said she decided to share her experience online to help other women who might have similar experiences.
"I also think that my bravery to not only say something and get help with the situation, but to share it online, inspires other women to speak up when they are being mistreated," Scholfield said. "I wish this kind of disgusting behavior did not exist and I hope my video about it contributes to its end."