Woman Allegedly Raped by Eliza Fletcher's Killer Says Cops Dismissed Her
As the suspected killer of Eliza Fletcher appeared in court on Monday, another woman alleged that he raped her last year—but police failed to properly investigate the case of an "average Black girl."
Alicia Franklin, 22, has identified herself as a previous victim of Cleotha Abston-Henderson, who faces charges for kidnapping and murdering heiress Eliza Fletcher during her early morning jog on September 2.
According to Franklin, it was a year earlier—in September 2021—when she met Abston-Henderson on the dating app Plenty of Fish and went to his apartment. As soon as she arrived, the accused killer pressed a gun to her neck, covered her with a T-shirt and raped her, she told The Daily Memphian on Monday.
"I really thought he was going to shoot me in the back of my head," she said.
The Tennessee Bureau of Investigation (TBI) told Newsweek in an email that it received Franklin's sexual assault kit from the Memphis Police Department on September 23, two days after the alleged crime. But since officers did not request a "rush" for her case—as they did for Fletcher's—Franklin's kit was trapped in the state's severe backlog of samples with unknown assailants.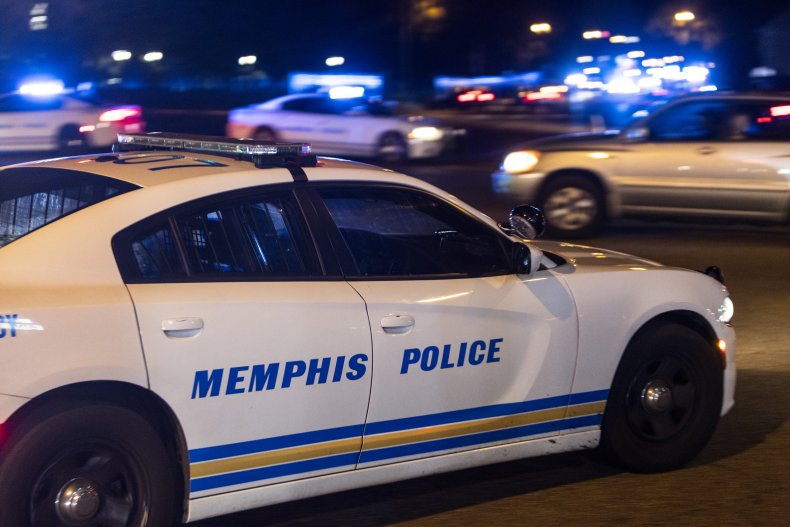 "In 2021, law enforcement agencies in Shelby County submitted 316 sexual assault requests to the TBI Crime Laboratory, which was the most for any of Tennessee's 95 counties," a TBI spokesperson said.
The average turnaround time for sexual assault kits at Jackson Crime Laboratory—which handles Shelby County evidence—ranged from about 33 to 49 weeks between September 2021 and August 2022, said the TBI.
A spokesperson said there are four forensic scientists assigned to the unit, who are also responsible for responding to crime scenes and testifying in every court hearing and trial associated with their casework.
Franklin said that she continued to call Memphis police months after her rape.
"They was like, 'Well, just keep in mind that it can take anywhere from a year or two to process a rape kit,'" she said. "So at that point, I gave up."
Franklin believed that when her case was ignored, the police failed not only her but also Fletcher and other victims. She alleged that detectives did not collect fingerprints from her phone or show her a recent photo of the attacker for identification.
"I was just an average Black girl in the city of Memphis, you know," she said. "I just think it wasn't a priority."
Since police requested to expedite Fletcher's sample, Abston-Henderson was identified as the suspect in her abduction within 18 hours.
A TBI scientist pulled Franklin's kit from evidence storage on June 24, nine months after her alleged rape. The resulting profile returned a match for Abston-Henderson in connection with Fletcher's attack on September 5. He now faces charges related to both victims.
On September 16, days after Fletcher's body was identified by the Memphis Police Department, Franklin posted a photo of the heiress with her husband and two children on Facebook.
"I've been up all night thinking about this beautiful soul," she said. "I can't sleep I can't eat! My heart pours out for her and her family especially those babies because I know what she experienced firsthand! May your soul rest in everlasting peace Eliza."
Prior to his most recent arrest, Abston-Henderson spent over 20 years in state prison for the abduction of Memphis-based lawyer Kemper Durand. In 2000, Henderson drove Durand around in his car trunk for hours and forced him to withdraw money from ATMs at gunpoint.
In a victim impact statement, the lawyer said he would likely have died that day, if not for an armed security guard who happened to walk by and facilitate his escape.
The Shelby County District Attorney's office declined to comment on Franklin's case. Newsweek also reached out to Franklin for comment.