Woman and Children Die After Being Banished to Sleep in 'Menstruation Hut' in Freezing Winter Temperatures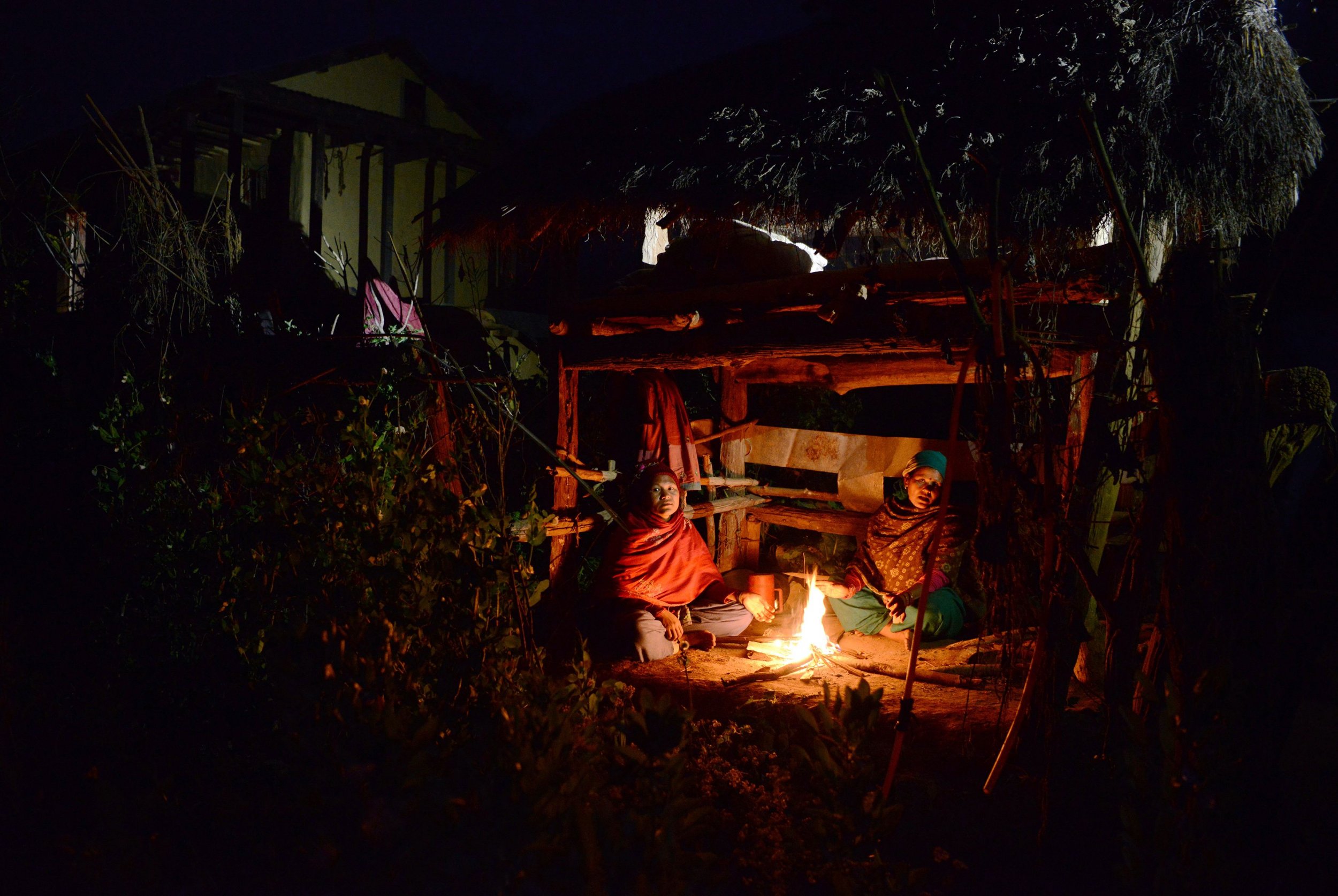 A woman and two children have died after spending the night in a so-called "menstruation hut" in freezing winter temperatures.
Gauri Kumari Bayak, 22, was banished to spend sleep in the shelter with her two young sons—aged 12 and 9—because she was on her period. The incident occurred in Nepal's far-western district of Bajura, according to The New York Times.
Read More: Teenage girl killed by cyclone after being forced to sleep in hut while menstruating
All three were found dead the next morning. Officials believe they died of smoke inhalation from a fire set by Bayak to keep the trio warm as they slept, the BBC reported.
The ancient tradition of excluding menstruating women from the family home—known as Chhaupadi— is still practiced by some Hindus in Nepal and elsewhere, particularly in rural areas where traditional beliefs hold sway. It is believed that menstruating women are unclean and should be excluded from the family for the duration of their period.
According to The Guardian, married women are normally banished from the home for a few days, but other women face as long as a week outside.
The practice continues despite efforts by activists and government to end it. In 2017, the Nepali government made it illegal to force menstruating women or girls to isolate themselves, threatening prison sentences or fines for those who violated the law.
But the legislation included a grace period meaning no offenders will be punished until August 2019. When it comes into force, anyone found guilty of the crime could be fined up to 3,000 Nepali rupees, roughly $29.
Dozens of Nepali and Indian women have died or been attacked while sleeping in makeshift huts and animal shelters while sequestered. Some suffocated like Bayak, while others have been attacked by wild animals, frozen to death in the bitter Himalayan winters or been killed by extreme weather. Others have been attacked, robbed or sexually assaulted by criminals.
Women are barred from touching any cattle or men for fear of making them unclean, and are denied certain foods. Some are also barred from using communal toilet facilities in the family home, forcing them to walk far from their villages to wash or relieve themselves.
Bayak's family said she was a talented and motivated young woman who had been teaching illiterate women to read while studying for her own high school degree. She also worked at night time by sewing dresses, the Times noted.
Her husband, who works as a police officer in the capital city Kathmandu, said he did not force Bayak to sleep outside during her period. Instead, he claimed, she insisted on doing so as it was traditional for women in the area.
Police told AFP Bayak was found with burns to her legs and that blankets inside the hut were also partially destroyed. Local police chief Chetaraj Baral said authorities are waiting to receive autopsy confirmation of the cause of the three deaths.