Woman Arrested After Cutting Off Penis of Stalker Then Taking Him to Hospital
A woman in India has been arrested after cutting off the penis of a stalker who constantly harassed her and asked for sexual favors.
The unidentified 47-year-old woman lured her 27-year-old neighbor, who had confessed his love for her despite her being a mother of two and married, to an isolated area of Mumbai, according to a report published in Hindustan Times. With the help of two men, she then removed his genitals and rushed him to the hospital.
"We have arrested the woman and two accomplices and she has accepted it was her plan to chop off the stalker's penis because of his constant harassment," Senior Inspector Gajanan Kabdule said.
Police explained that the man had told the woman's husband of his affection for her, which had led to a marital dispute. The middle-aged woman then asked two young men to help her end the harassment once and for all.
"We recovered the knife and genitals and all three accused are in police custody," Kabdule confirmed.
Local media reports also said that the alleged harasser was recovering after undergoing surgery, British newspaper The Telegraph reported. "The man is stable now and recuperating in [the] hospital but his family is in shock," police said, according to the publication.
In May of 2017, a young woman in the Indian state of Kerala also cut off the penis of a man as he attempted to rape her, Pakistan's The Express Tribune newspaper reported at the time. In that incident, a 54-year-old man claiming to be a religious guru attacked the 23-year-old in her home.
"She used a knife in her defense and cut off his penis," district police chief G Sparjan Kumar said. "The man, Hari Swami, was rushed to the nearby government hospital in a serious state," he added.
Activists have raised concerns that sexual assault and rape have become a pervasive problem throughout India. Official figures reveal that more than 100 women reported being raped every day in 2016, according to The Telegraph .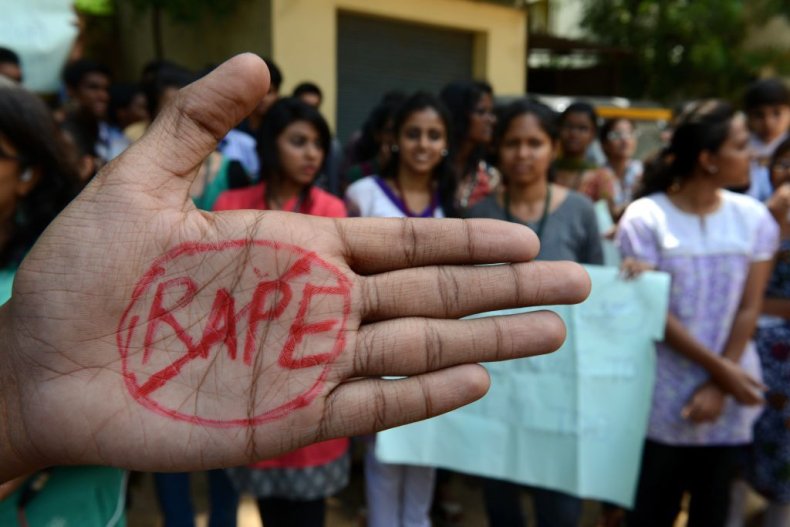 In August, the Asian nation's Supreme Court said that women are being raped "left, right and center," according to The Wire. "What is to be done?" the judicial bench asked.
Mari Marcel Thekaekara, a human rights activist and the president of a chapter of the All India Womens' Conference, wrote at the time that "rapes have become the new normal," in an article published by British newspaper The Guardian .
"For decades, women's groups have fought long and hard to put safety measures in place through special laws," she wrote.