Woman Becomes Enraged by 'Sad' Song Playing at Grocery Store, Gets Arrested Twice
A shopper so incensed by a "sad" song playing a store caused a scene that required police intervention to resolve.
Fox2Detroit reported the incident took place at Paradise Fruit Market, in Troy, Oakland, California, on September 27.
The store, which Newsweek has contacted for comment, is believed to have been playing music when a woman took exception to one of the selected songs.
Local media reports: "She told workers that the song made her sad and asked them to stop playing it."
Upon being informed by staff they were powerless to change the track, the unnamed woman reportedly become incensed and started making a loud scene. This resulted in the police being called to escort the woman from the shop.
She then left and called the police to tell them she had moved to the Sterling Heights residential complex. An officer discovered the woman sitting in a vehicle on Parliament Drive west of Pall Mall Drive, but her anger returned while she was being spoken to.
The woman then reportedly accused the officer of lying, and drove away, despite the officer's attempts to block her in to prevent her from leaving. She was eventually stopped, arrested, and charged with hindering and obstructing a police officer.
But this was not the end of the incident, as following her release from the Troy Lock-Up Facility, she returned to the police department and started screaming at the front desk attendant.
Police said the woman refused to calm herself, so she was arrested for the second time and a disorderly conduct charge added.
Newsweek has contacted Troy Police Department for comment.
The extreme reaction to the music and consequent arrest coincides with news people are reportedly pretending to be arrested and taken away by police in the latest social media craze.
As the protagonists of the videos of the staged arrests are uploaded to TikTok, the trend sees them stare over their shoulder at the camera with a supposedly alluring look.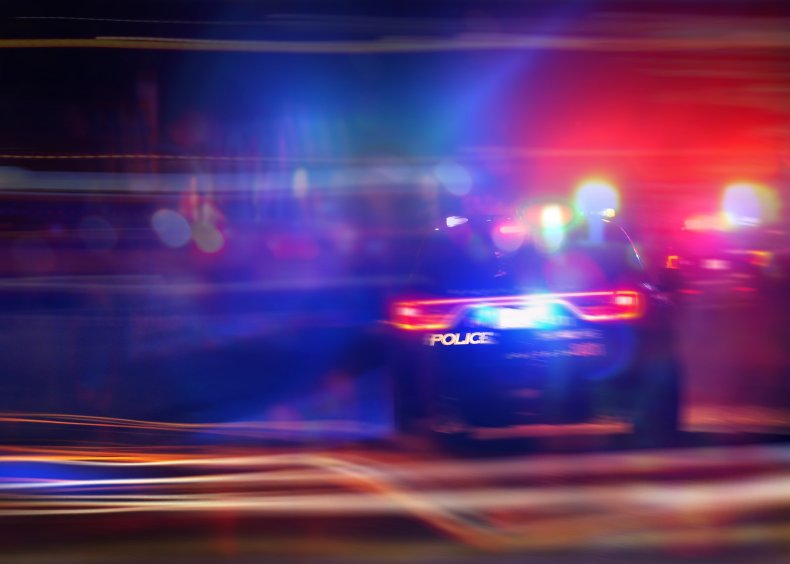 Extreme responses to seemingly innocuous incidents which result in arrests are a regular occurence.
In August a woman was taken into custody after allegedly aiming a gun at a Burger King employee and threatening to "blow her head off" over an incorrect drink order.
In September, actor Eddie Deezan, famed for his roles in Grease and War Games, was arrested for reportedly creating a disturbance in a Maryland restaurant, which is believed to have involved food being thrown at police.