Woman Arrested For Ordering Gang Rape and Murder of Her 9-Year-Old Stepdaughter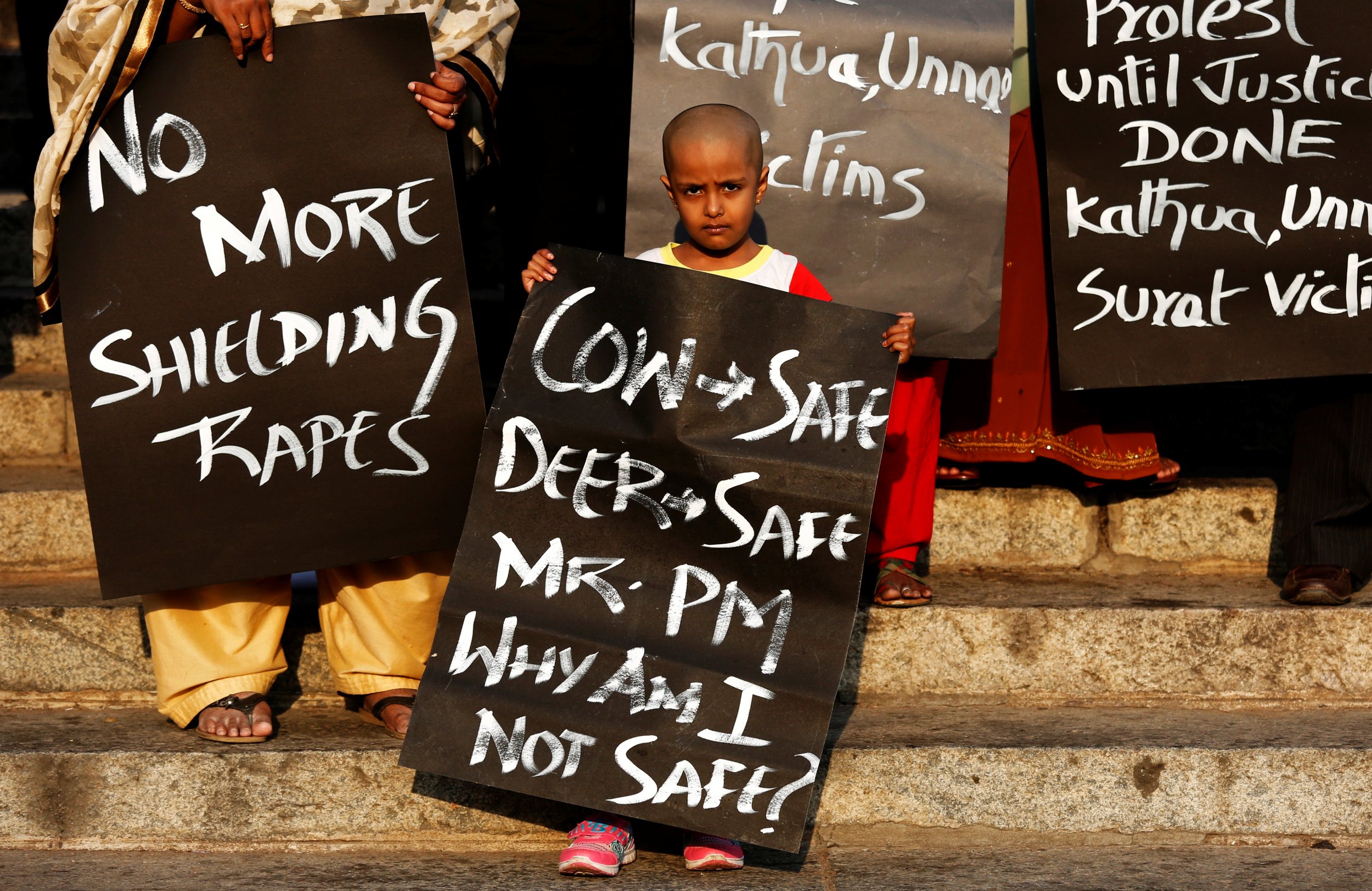 Authorities in India have arrested a woman and four others after a nine-year-old girl was gang-raped, murdered and mutilated in Kashmir.
Police revealed that the girl's stepmother, 36, instructed her 14-year-old son and two of his teenage friends, aged 14 and 19, to rape the girl in front of her on August 24, reported AFP.
The woman allegedly orchestrated the attack because she was jealous that the child was her husband's favorite.
"A special investigation team (SIT) headed by the Uri SDPO was set up. Sustained questioning of the stepmother and other suspects revealed the bone-chilling crime," Times of India quoted the police as saying.
The victim's discomposing body was found in a jungle in the Baramulla district on Tuesday, 12 days after she was reported missing by her father. An autopsy revealed that her body had been tortured and burnt with acid.
"It was found that the stepmother had been nursing a grudge against the second wife of her husband, and her children," Imtiyaz Hussain, a senior police officer, said, reported NDTV.
Hussian said that a 19-year-old man, another of the accused, gruesomely killed the pre-teen with an axe after the group had gang-raped her, reported BBC. He also confirmed that the teenage offenders had already confessed to the rape and murder.
"They will be sent to a juvenile home and dealt with according to the state's juvenile law," Hussain said.
"Physical condition and preliminary forensic analysis of dead body substantiated all these facts," police said in a statement issued Tuesday.
The horrific rape is the second of its kind to occur in the northern state of Kashmir in recent months. Earlier this year, a Muslim girl, 8, was gang-raped and murdered in the Kathua district.
In April, the story made headlines after two ministers from the Hindu nationalist Bharatiya Janata Party (BJP) attended a protest over the arrest of the eight Hindu men accused.