Woman Arrested for Stalking Accused of Stalking Cop Who Charged Her
After a woman was put under arrest on stalking charges last year, she returned to her old ways — this time, targeting her arresting officer who she has since fallen for.
According to a report from The Tokyo Reporter, Kanako Onishi was once again taken into Nara Prefectural Police custody on Thursday after she began following the initial officer who arrested her for the same criminal activity.
The unidentified 40-year-old man felt threatened by the 37-year-old stalker after he allegedly received a series of unsettling love letters proclaiming her adoration and devotion for the man.
"I want to enter your family register," she wrote. "I don't want to live apart."
"I think I'm in love," she added.
Onishi, a civic employee in the Nara City district, was found in violation of the Stalker Control Law on Monday. She also broke a formal warning the police gave her about following the officer.
The Tokyo Reporter claimed that she had previously sent three separate letters to her victim, writing "marry me" on at least one of them.
Onishi reportedly admitted to stalking the officer upon her arrest, the outlet noted.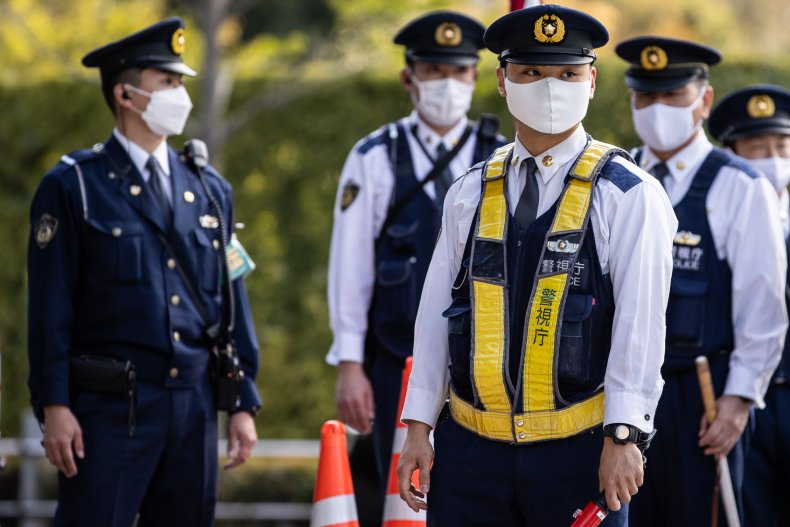 Onishi's criminal stalking background dates back to October 2020. After allegedly targeting another unidentified man, she was placed under arrest. The assistant investigating officer who processed her arrest and conducted the stalking investigation against her subsequently became her next victim.
The outlet reported that she was previously arrested for stalking and harassing the officer, who issued a restraining order upon her jail release.
The targeted officer told The Tokyo Reporter that he never engaged in any inappropriate contact with Onishi that would lead her to believe he was romantically interested in her. He added that he is also a married man.
Unfortunately, the law can sometimes be hard to enforce around stalking. Last year, a former Minnesota State Trooper was charged with felony stalking after he allegedly stole a woman's phone in order to send nude photographs of her to his own devices.