Woman Asking to Bring Breastfed Baby to Child-Free Wedding Backed
A new mom asking to bring a breastfed baby to a child-free wedding is being supported online.
In a post to Mumsnet's Am I Being Unreasonable? (AIBU) forum, user Lavender14 explained she had been invited to a friend's all-day wedding.
However, she is breastfeeding her five-month-old baby, which makes attending without her child problematic.
"He will take a bottle but only VERY rarely and definitely prefers feeding from breast," she wrote. "He has a slight tongue tie—feeding has been a challenge so I'm hesitant about messing with it."
"I also have a big oversupply, so worried about the impact of not being able to feed him for a full day.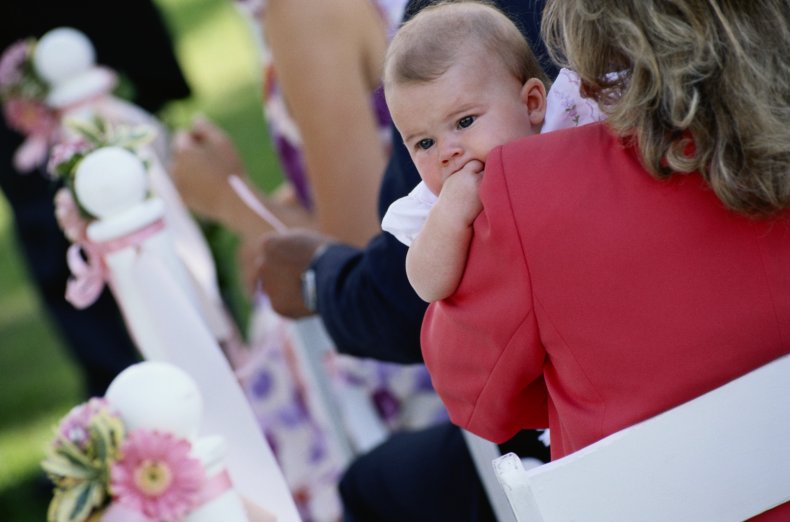 "I'd have to miss pumping as there's no accommodation at the venue. I'm not sure where I could do that other than a toilet cubicle which isn't ideal.
"I also find I don't get anywhere near as good a letdown when I pump compared to feeding so worried about mastitis."
The poster said she also had a child-free wedding, but did allow breastfed babies to attend.
"I fully understand why people don't want babies at a wedding when they've paid for videographer etc, and they're taking a seat at the table and space is precious," she continued.
"Would it be unreasonable to ask the couple if they had allow a breastfed baby? It's not in a hotel where a grandparent could have a baby nearby etc, or I'd have arranged that and just nipped out to feed.
"If they decline (which is their choice, it's their wedding) is my other option to decline the invite, or what alternative would you suggest?"
Is It Rude to Breastfeed at Weddings?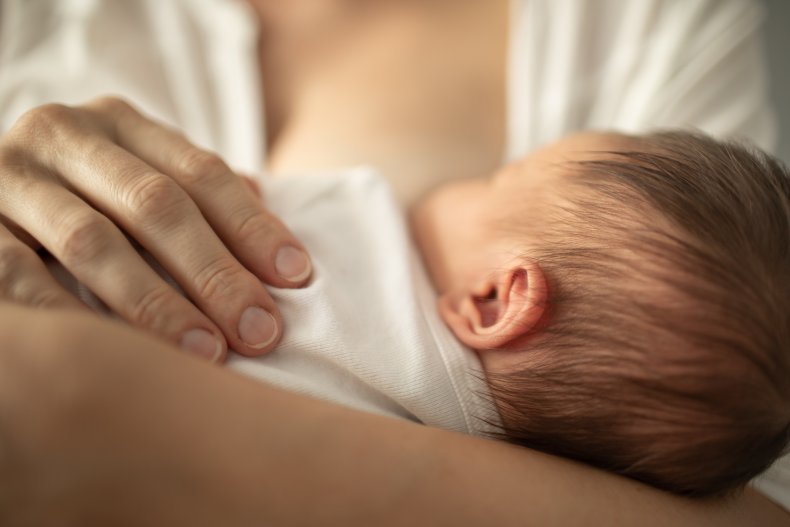 Janice Robinson-Celeste, parenting expert and co-founder of Successful Black Parenting magazine, said breastfeeding is beautiful and natural, but that parents might want to take the location into consideration—for both their own comfort and that of others.
"Cultural norms and expectations can vary depending on the location and community," she told Newsweek.
"While it is not inherently rude to breastfeed at a wedding, respecting other guests and their comfort levels is important.
"If you are concerned about the appropriateness of breastfeeding at a particular event, you may want to consider wearing a cover-up or finding a private space to breastfeed."
"Ultimately, the decision of whether to breastfeed in public or not is a personal one, and it is up to each individual mother to decide what feels best for her and her child," said Robinson-Celeste.
When it comes to breastfeeding at wedding or similar formal event, Robinson-Celeste recommends planning ahead as much as possible.
This includes ensuring you have everything you need—such as bottles, a cooler bag and a breastfeeding pillow—wearing comfortable and accessible clothing, and letting the bride, groom and venue know your plan so everything runs as smoothly as possible.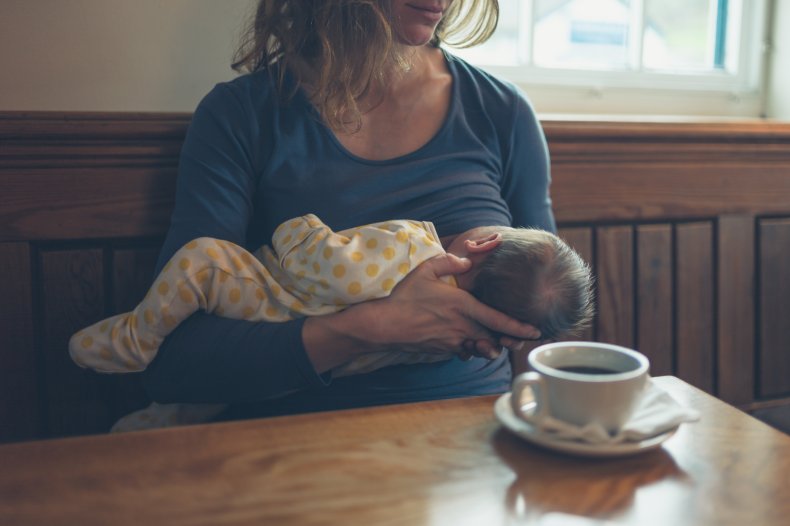 If it's a child-free wedding and you can't find another solution, Robinson-Celeste suggests talking to the couple to see if they're willing to make an exception. If they say no, then it is acceptable to decline the invitation.
"You can explain that you are breastfeeding and don't feel comfortable leaving your baby for an extended period of time," she said.
"Remember, every situation is different, and doing what feels right for you and your baby is important.
"Don't be afraid to communicate your needs and concerns with the bride and groom or to explore alternative solutions that work for you."
'Be Prepared For a No'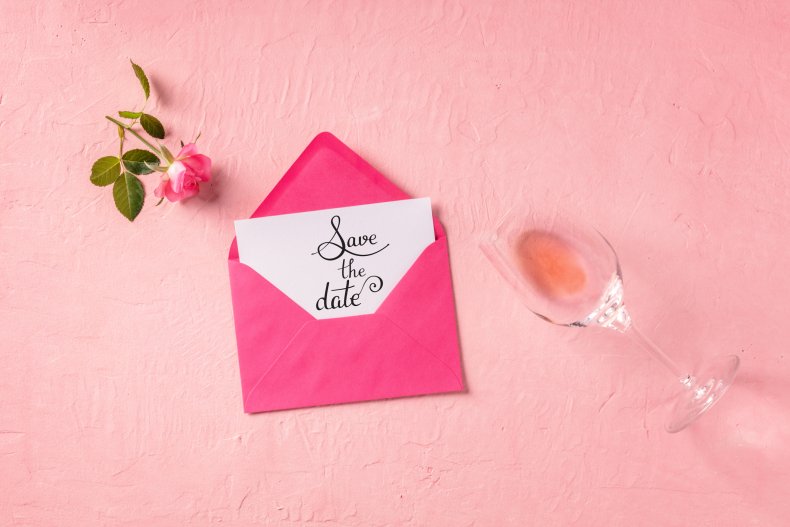 Most Mumsnet users felt it was reasonable for Lavender14 to ask if she can bring her baby, or to decline the invite if the answer was no.
"Your opening post was really considerate and didn't have an air of entitlement at all, so I'm sure you'll find a lovely way of asking," said JMSA.
"I think most people would make an exception for a bf baby," wrote peaceofpasta.
"I think it's fine to ask, but be prepared for a no," commented ComtesseDeSpair.
"If they say no, then perhaps just go for part of the day, the ceremony for example," suggested mondaytosunday.
"I'd have said no to this at my wedding, but wouldn't have any bad feeling towards the couple who couldn't attend," said Deathbyfluffy.
"At the end of the day if it's no kids and they don't allow a baby, it's not really a shock."
However, some did feel it was an unreasonable request, with ComfortablyDazed writing: "That's not ok."
"You would be putting them in such an awkward position," agreed UpToMyElbowsInDiapers.
"If they wanted your baby there wouldn't they have invited him?" said diddl.
"Babies are the worst and likely to cry, just decline," wrote MrsMikeDrop.
While ZeldaWillTellYourFortune commented: "A large part of being an adult is realizing we can't always have everything we want.
"Anyone contemplating parenthood should realize there will be trade-offs."
Lavender14 isn't the only new-mom to struggle with a breastfeeding-related dilemma. Reddit users recently blasted a woman who shamed her friend for breastfeeding, leaving her in tears, while Mumsnet users slammed a grandma demanding her daughter-in-law stop breastfeeding—just so she can babysit.
Newsweek could not verify the details of the case.
Has a wedding come between your relationship with a loved one? Let us know via life@newsweek.com. We can ask experts for advice, and your story could be featured on Newsweek.