Woman Accused of Punching Flight Attendant, Yelling at Another for Not Picking Up Her Garbage
A woman on an American Airlines plane was arrested Sunday for repeatedly attacking one flight attendant and verbally abusing another. The woman was said to have become irate because her garbage was not picked up by the crew members.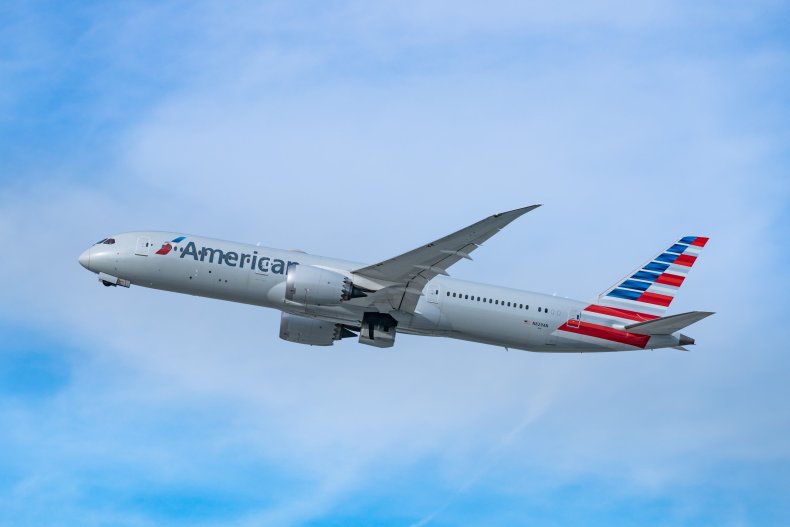 The alleged assault occurred midway through a flight from Miami to New York City. The woman has been identified as Chenasia Campbell, 28, of Brooklyn. She is accused of striking a flight attendant multiple times, as well as for knocking the woman to the floor.
An off-duty New York Police Department officer also happened to be aboard the plane at the time of Campbell's alleged misconduct. A criminal complaint filed Monday reports the officer subdued the aggressive passenger and placed her in restraints, which she remained in for the second half of the flight to New York City.
The criminal complaint was filed in the Eastern District of New York. It claims Campbell followed the first flight attendant down the aisle, during which time she complained that no one picked up her garbage. A second attendant attempted to separate the two women, according to the complaint.
The attempt to diffuse the situation backfired on the second flight attendant. Campbell became even angrier after her involvement and allegedly pulled the second attendant's hair. Afterward, Campbell walked away but yelled at another passenger in the process, and she then soon returned to scream obscenities at the second flight attendant, the complaint said.
The court document reports Campbell yelled at one point: "Cops aren't going to do anything to me" before striking the flight attendant with closed fists.
Upon the plane's reaching its destination of New York's JFK Airport, Campbell was taken off the craft and placed into police custody. She faces charges for the federal offense of interfering with a flight crew. She was scheduled to appear in court on Monday.
The criminal complaint also noted that the flight attendant whom Campbell allegedly assaulted sustained scrapes, bruises and a strained neck, but reportedly declined medical attention.
According to the legal website FindLaw.com, acts of interference with a flight crew "that don't quite rise to the level of criminal conduct can still warrant hefty fines by the FAA." Those civil penalties can result in fines of up to $25,000 per violation, and multiple violations can result from one incident.
However, Findlaw.com also writes that flight crew interference incidents that involve physical assault can result in up to 20 years' imprisonment and fines of up to $250,000.
Newsweek contacted American Airlines for comment but has not heard back as of press time.