Woman, 70, Attacked by 'Huge' Raccoon Gets Animal in Headlock: 'Thought I Was Going to Die'
A Massachusetts woman was left with multiple cuts and bruises after being attacked by a raccoon last week.
Donna Sanginario said she was putting up Christmas lights around some bushes outside her home in Lancaster on December 1 when the attack took place.
In a Facebook post describing the encounter, Sanginario wrote: "I could hear this strange noise coming from the street. I turned around to see what the noise was and I was staring at a huge raccoon about 10 feet away."
The raccoon then "jumped" at Sanginario, latching onto her and causing numerous bites, cuts and bruises on her arms, which she took photos of and uploaded to Facebook.
"Worst nightmare of my life," she wrote. "Both me and the raccoon were screaming so loud." At one point, the raccoon fell from Sanginario's arm before resuming the attack.
Sanginario said she managed to get the raccoon into a headlock and held it there for a while, in which time she continued to suffer bites. "As he was biting me I could hear bones breaking in his neck," she wrote.
Sanginario let go of raccoon when it stopped screaming, at which point the animal reportedly walked away. "I really thought I was going to die," she wrote.
Describing the attack to Massachusetts news outlet WCVB NewsCenter 5, Sanginario—reported to be 70 years old—estimated that the raccoon weighed around 45 pounds and that the whole ordeal lasted several minutes.
Following the attack, Sanginario was put on a course of rabies vaccine shots.
WCVB NewsCenter 5 reported that police conducted a search for the raccoon but were unable to find it or test it for rabies.
Sanginario's daughter Shauna Terkanian told the news outlet she wanted to raise awareness of the attack in the neighborhood.
Raccoon attacks can prompt rabies concerns because the rabies virus is mostly found in wild animals like raccoons as well as bats, skunks and foxes in the U.S., according to the Centers for Disease Control and Prevention—though in many other countries dog bites are the leading cause.
The rabies virus can be spread to humans or animals via bites from an infected animal or direct contact with its saliva or brain or nervous system tissue. It infects the central nervous system and once symptoms appear it is "virtually 100 percent fatal" according to the World Health Organization.
However, treatments are available to prevent the virus from entering the central nervous system after someone has been exposed to it, including multiple rabies vaccine shots which are very effective, according to the Children's Hospital of Philadelphia.
The CDC states that rabies can be prevented in pets by "keeping cats and ferrets indoors and keeping dogs under direct supervision" and keeping rabies vaccinations up to date in pets.
For humans, the CDC notes that wildlife should be avoided and states that "if you are bitten, scratched, or unsure, talk to a healthcare provider about whether you need postexposure prophylaxis."
It adds that animal bites or scratches should be washed immediately with soap or water.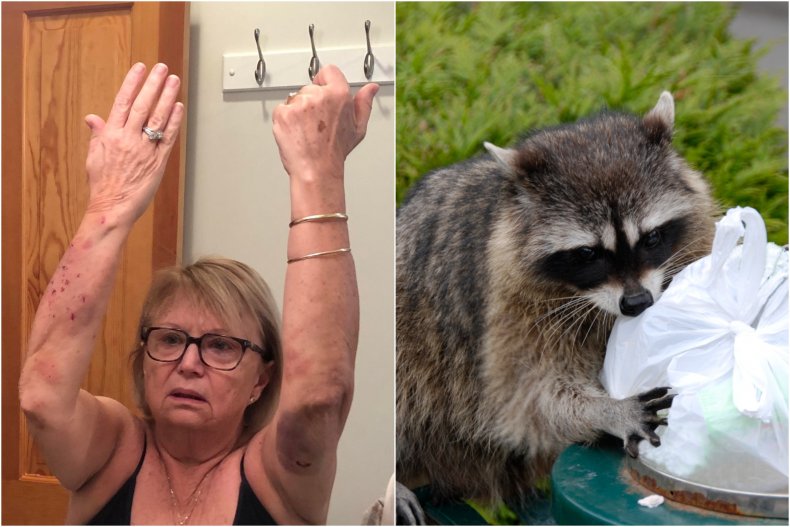 UPDATE 12/09/21 7:36 a.m. ET: This article was updated to include an additional picture.