Woman Sprays Herself with Acid, Lies to Police About Being Attacked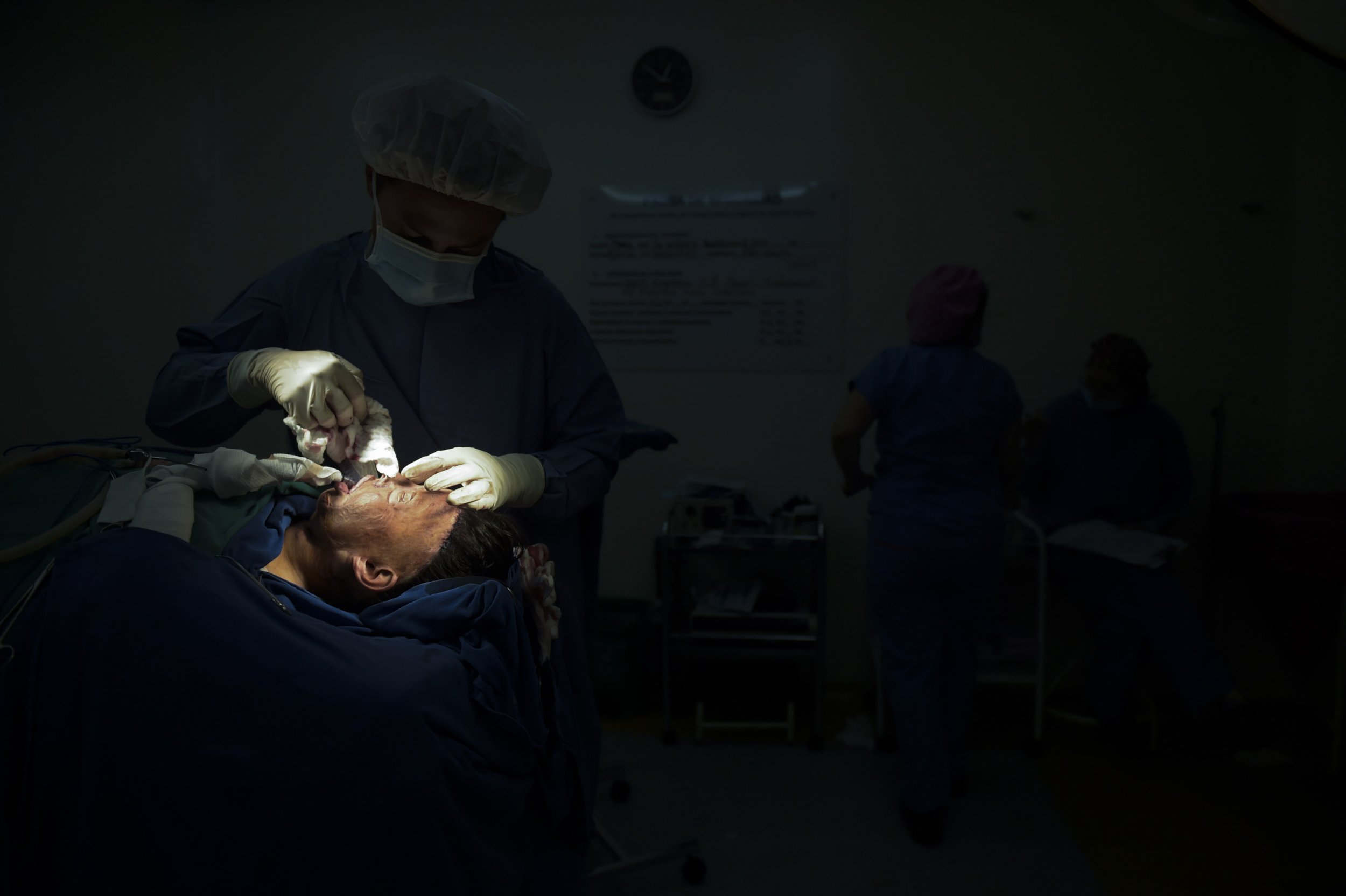 A Staten Island woman with gruesome burns on her face told authorities that a panhandler approached her asking for money and cigarettes and when she had refused, was sprayed with acid. Turns out, it was all a lie—she sprayed herself.
Lizzie Dunn, 52, told police officers that a woman in her mid-40s not only sprayed her, but also grabbed her as she tried to flee.
"She had a nice tone to her voice and her tone started to change when I didn't I have the second thing she requested," she told CBS reporter Erin Logan from her hospital bed. "And she seemed angry when she talked to me the next time she said, 'Do you at least have the time?' I just kept walking, I didn't respond and I think that triggered something in her."
In an understandable state of panic, Dunn reportedly ran to a Rocco's Deli, a nearby establishment, so she could contact the police.
"We thought it was a prank at first," deli worker Andrew Kenwood told NBC. "She came in here, she was banging on the door, banging on the door. She was almost fainting and falling."
It looked as if her face was "melting off," Kenwood explained. Kenwood called 911 and shortly after, Dunn was rushed to Staten Island University Hospital where she was treated for second-degree burns on her face and scalp.
"It seemed like she was spraying a lot of times, like she had to keep pressing nozzle," Dunn explained to Logan. "With my right hand I tried to grab the can and knock it out of her hand and with the left hand I was trying to shield whatever spray she was misting on me."
Just one day after the Monday incident, Dunn confessed to the police that her entire story was a lie.
The police investigation reveals that she sprayed some sort of homemade substance on her on own face. Other scars and injuries on her body revealed that this isn't the first time Dunn has harmed herself, Yahoo reports.
"The alleged acid assault in the Woodrow area yesterday has been found to have not occurred," the New York Police Department's 123rd Precinct tweeted on Tuesday. "The injuries were self-inflicted and there is no perpetrator. There is no threat to the public."
The investigation is now over, according to ABC. It's unknown whether she'll face any charges for lying to authorities.