Woman Blasts Stranger in Viral TikTok Who Texted Her After Overhearing Her Phone Number
TikTok has served as a hub for people to share bizarre, humorous and wholesome experiences. TikToker @allyh0pe turned to the popular social media platform to share a text message she received from someone in a video viewed nearly 450,000 times.
The text read, "Hi! I was at the register next to you at Burlington earlier today and I heard you give your number for the receipt. I'm Jack, I was the one in the orange shirt."
The TikTok user lip-synced along to the lyric "What does it mean?" in Miley Cyrus' song, Twinkle Song while looking shocked. The video's caption read, "Not only does Burlington have coats, they also have creeps :) 2 for 1 deal."
She told Newsweek that her initial reaction upon receiving the message was shock.
"I didn't even remember who it was and was shocked someone would reach out in that way instead of just talking to me in person," @allyh0pe said.
She said did not respond to him and blocked his number and deleted the message.
"I have learned that the best message with men like that is no message at all," @allyh0pe said.
Viewers flocked to the comment section to weigh in on "Jack's" attempt to reach out to @allyh0pe.
"The fact that he saw nothing wrong with this," one TikTok user wrote.
Another expressed their discomfort and commented, "The reason I hate when places ask for my number. I'm always paranoid that someone would do this AND THEY DID! Stay safe girl."
"Y'all there's nothing cute about it," another user said. "Depending on how smart they are, they could find out WAY TOO MUCH about you just using your personal #."
@allyh0pe agreed with the commenter, writing back, "EXACTLYYYY."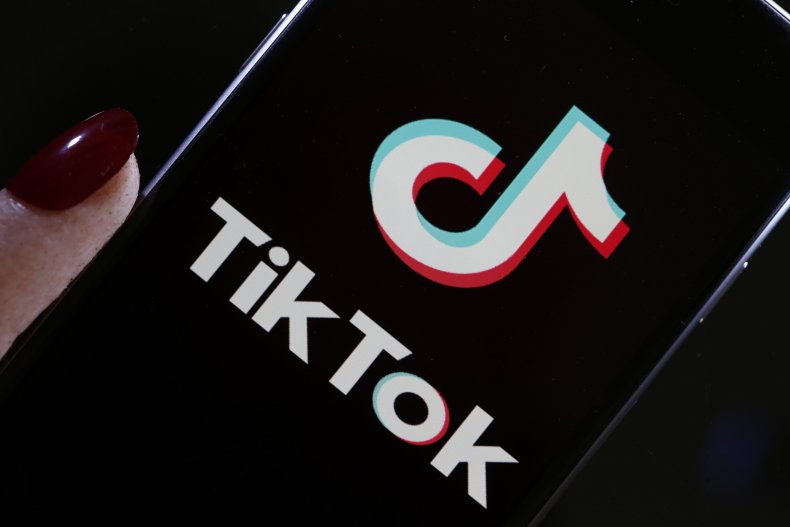 Others, including the TikToker, joked about the odd situation.
A couple of the comments likened the approach to the popular Netflix series You, which follows serial killer Joe Goldberg.
"Well at least he listens. That's a good start," a commenter wrote.
@allyh0pe joked under another user's comment and said she should have responded with her Venmo name.
However, not everyone thought that "Jack" took the wrong approach.
"If you don't ask you will never know," one commenter wrote.
Another TikTok user wrote, "Wait I actually would think this is romantic if the dude was around my age."
"Ok but he actually seems genuine," another lamented. "The way he wrote it, told you who he was and described himself seem like positives. I bet he was just tryna be bold."
The video creator responded to the comment and said while she felt bad and applauded Jack for trying to establish a connection, she believed he should have asked her for her phone number in person.
@allyh0pe also told Newsweek that while she tried to excuse the text, thinking he might have been too nervous to speak to her, she said no one should get someone's phone number and contact them when it was not voluntarily given to them.
However, she said she was not surprised that people thought it was a sweet gesture.
"Admittedly that thought popped up into my mind initially before realizing how inappropriate it actually is," @allyh0pe said. "People have all different opinions on what they find flattering, but I want them to realize that it was not voluntary that I gave him my phone number."
She continued and said he would have made a better impression had he talked to her and asked for her phone number if they hit it off in person.
While people offered their opinions, others shared some pieces of advice when they have to give their phone number to a cashier.
Some said they wrote their phone number down and showed the cashier to avoid saying it out loud. One said that they work in retail and noted that many people whisper their phone number.
Ultimately, @allyh0pe said that it takes confidence to talk to someone in person, but it goes a long way.
"Start a conversation about something they are doing or what they are looking at in the store and keep it very friendly and respectful," she said. "Start out friendly, and if she looks like she feels comfortable, maybe ask if she is single!"
Updated 09/16/2021, 9:53 a.m. ET: This story has been updated with comment.