Manhattan Hazmat Response Sparked After Woman Found Dead in Car
The discovery of a woman's body inside a parked car said to contain "liquid chemicals" sparked a major hazmat response in Manhattan on Sunday morning.
Officials wearing white hazmat (hazardous materials) protective suits and masks swarmed around the scene, alongside firefighters and police, who cordoned off the area.
As photos and videos emerged from the street, and initial stories revealed that New York had been hit by a hazmat incident, the news sparked fears and conspiracy theories online that the city had been targeted by some sort of chemical attack. But as the situation developed throughout the day, police sources said the victim had taken her own life, although it remained unclear whether that had been intentional.
The 35-year-old was discovered in the back seat of a car parked at East 56th Street and Sutton Place shortly after 11:20 a.m., according to AM New York Metro. A dogwalker reportedly raised the alarm after spotting the apparently unconscious woman inside the vehicle — and when police arrived at the scene and opened the door they were hit with an overpowering chemical odor.
A sulphuric smell wafted out and filled the street, the paper added, although it hasn't been revealed which chemicals were involved. "I have never seen anything like that," one officer, who requested anonymity, told the paper. "That is someone's daughter."
"There was some assortment of liquid chemicals in the vehicle," a New York Police Department (NYPD) spokeswoman told the New York Post later that day. No one else was injured in the incident, the source added, and investigators reportedly believe the woman died after being overcome by the fumes. Her identity hasn't yet been released.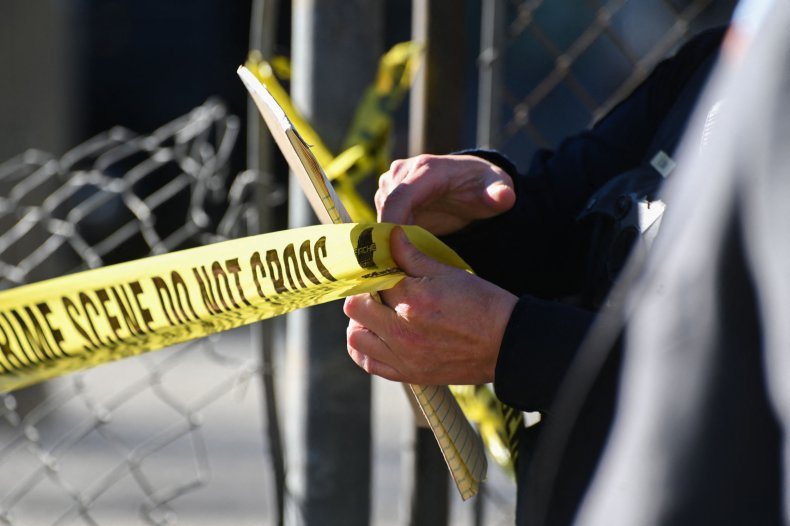 Earlier in the day, some reports by other publications suggested that three emergency responders had suffered injuries as a result of dealing with the incident, but the news sites later corrected their coverage.
The Medical Examiner will conduct an autopsy to determine exactly how the woman died. Police were seen bagging up items in large red sacks and carrying them away from the scene.
Newsweek has reached out the NYPD for further information and comment.
A 49-year-old New York man was found dead in a car in similar circumstances in 2019. He was said to have been covered in white power, according to reports at the time, and officials later said he had died as a result of "chemical suicide."
In another incident, October 2021, a New Jersey household fell ill, with one person hospitalized in a critical condition, after a 21-year-old man reportedly sealed the doors and windows of his home and filled the air with household chemicals in a bid to hurt his family. Emergency responders also suffered breathing difficulties after entering the property to rescue those inside.
If you have thoughts of suicide, confidential help is available for free at the National Suicide Prevention Lifeline. Call 1-800-273-8255. The line is available 24 hours every day.